A CHAT WITH RALPH NASR
A good number of DJs excavate into the electronic music colliery and get out all covered with coal dust and dirt. It's very rare and almost a day-dream-like scene to witness a deep digging miner so polished and spotless.

Ralph Nasr is one of those very few pristine DJs whose silence hides a deep blue sea of goodness, and whose sore eyes gaze at his own declaration of self awareness through his experiences.

I've had a chat with Ralph and asked him about Vinyl, quaranTIME, his favorite tracks and much more. Can't wait until we go back to Per-vurt School and discuss his Vinyl DJ Course

!



1. AS AN ARTIST HAS THIS QUARANTINE BENEFITED YOU IN ANYWAY MUSICALLY?
This is a tough one. I don't think it has musically other than helping go over records and new music since we were living busy lives before.
I usually benefit the most from experiences (travel, festivals, meeting people, seeing new ways of doing things etc). However this free time allowed me to reflect (on life decisions) and helped me reorient my vision musically and personally.
2. HOW ARE YOU SPENDING YOUR TIME BEING ISOLATED?
Reading, writing, making music (not super good at it yet), organizing and discovering music, watching series or documentaries, and then a bit of exercise here and there. Also working on my brand Retrogroove, and preparing some ideas.
3. SINCE NOTHING IS REALLY HAPPENING AROUND US  WHERE ARE YOU GAINING YOUR INSPIRATION FROM?
This will sound really corny, but from myself. I realized that the past years were so fast paced that we forgot how to listen to ourselves. We are constantly looking for external sources of happiness (or blame) and depending on people or situations to be content or satisfied. So basically I'm reminding myself that I should trust my gut, and stop looking around for comparison, and more importantly, believe in my own vision.
4. 5 RECORDS THAT'S PULLING YOU THROUGH THE PANDEMIC?
Virtual Insanity – Jamiroquai
Azoto – San Salvador
Direct Current – Nothing Can Stop Us
Deodato – Keep on Movin'
Sade – Paradise
5. WHY DO YOU LOVE VINYL SO MUCH ESPECIALLY MIXING WITH RECORDS?
Actually I got into it initially to challenge myself a little bit more and then I really liked the whole culture. Record collecting is like making sure those gems and tracks you fall in love with stay with you forever on vinyl.
Mixing on turntables is about the feel, the experience and staying edgy with your transitions. But to be honest what really matters at the end is what comes out of the speakers cause in a club environment only a few people are close enough to see what the DJ is actually doing.
6. TELL ME ABOUT YOUR FIRST VINYL EXPERIENCES
I first bought an Audio-Technica AT-LP120 (which is pretty much the same as a Technics MK2 for example) and did some research on where to start buying and collecting vinyls (my two favorites are still deejay.de & discogs through private sellers).
From then on practicing beatmatching day in day out until you get the hang of it is pretty much it. I remember struggling a lot at first and being extra delicate with placing the records and the needle not to mess up anything.
When it comes to listening, it's literally hand picking a track you feel like going for at the moment, which makes the experience authentic (apart from the crackling noise that we all love 🙂 ).
7. WHAT DIGITAL AUDIO WORKSTATION (DAW) DO YOU USE AND WHY?
Ableton. Easy to use and most of my producers friends use it too, so if I need some help or plug in or want to share the project it's most convenient.
8. YOUR TOP 5 "NOT TO DO" WHEN DJ'ING?
Don't mess up the warm up (It's the most important one for me – a lot of DJs burn the energy by going too wild too fast without building the flow)
Don't play what everyone else does (try to find your own sound, dig deeper. It's an endless process of evolving in taste and music)
Don't rape the filter – or the effects box for that matter
Don't be a crowd "pleaser" and similarly don't play for yourself alone. Find the perfect balance. That's the beauty of DJing: Reading the crowd, connecting, adapting.
Don't get too high. You probably think you're ruling the world or doing wonders while in fact you're just too wasted (and wasting everyone's time for that matter)
9. ANY TRICK ON HOW TO READ THE CROWD AND CONTROL THE ENERGY ON THE DANCEFLOOR?
Eyes to read the crowd, ears for music.
First it all depends on the slot you play, the place, what you know about the crowd and people. The duration of the set also matters a lot. I've found that longer sets are easier to (eventually) control the energy and crowd as once you lock that vibe on (which truly takes at least 1 hour) you can start going new places and this is where the magic happens. Also a technique with somewhat patient people is to immerse deeper, and deeper with low-burn sounds, only to come back with a strong fresh banger and get that smile on every face in the room (with a few whistles).
So basically, connect, look for cues in the faces and body to understand what they like, and stay patient.
10. WHAT ADVICE WOULD YOU GIVE UPCOMING TALENTS TO GROW?
Pretty much all of what I said above. Be patient ON & OFF THE DECKS. Work on your style, your sound, your identity. Don't compare yourself to others it will ruin you. Evolve, discover and constantly learn. And remember that being a good person is more important than being a DJ.
PER-VURT ?
" I met Moe almost 10 years ago at B018. To this day, he has only radiated with positivity and smiles. The brand, studio and whole project has had such a good influence on the Lebanese community (upcoming DJs, producers, music enthusiasts) that I think it deserves a big thank you for the dedication and passion it portrays. "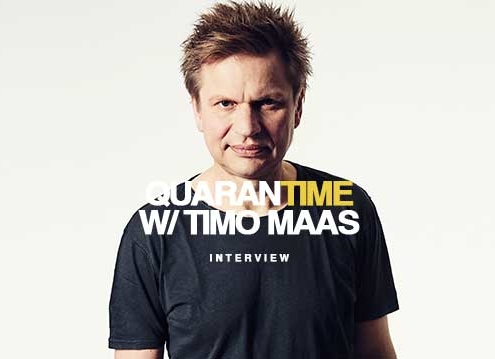 https://per-vurt.com/wp-content/uploads/2021/06/TIMO-MAAS-LATEST.jpg
359
620
G-Mohris
https://per-vurt.com/wp-content/uploads/2019/10/Final-Logo-Header.png
G-Mohris
2021-06-29 00:36:26
2021-06-29 00:44:16
QUARANTIME WITH TIMO MAAS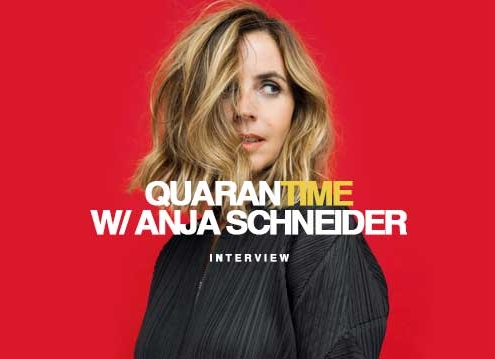 https://per-vurt.com/wp-content/uploads/2021/05/Anja-Schneider.jpg
359
620
G-Mohris
https://per-vurt.com/wp-content/uploads/2019/10/Final-Logo-Header.png
G-Mohris
2021-05-25 16:53:01
2021-05-25 16:53:01
QUARANTIME WITH ANJA SCHNEIDER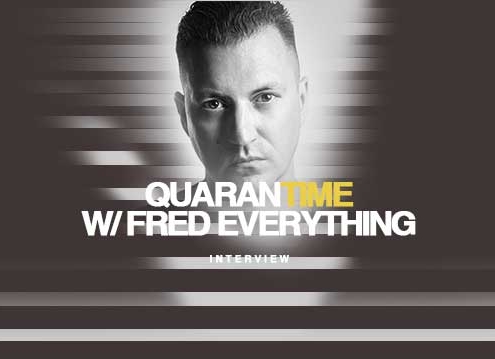 https://per-vurt.com/wp-content/uploads/2021/05/Blog-Profile-Image-RESIZED-LOWER-RES-620px.jpg
359
620
G-Mohris
https://per-vurt.com/wp-content/uploads/2019/10/Final-Logo-Header.png
G-Mohris
2021-05-05 00:39:58
2021-05-05 00:41:59
QUARANTIME WITH FRED EVERYTHING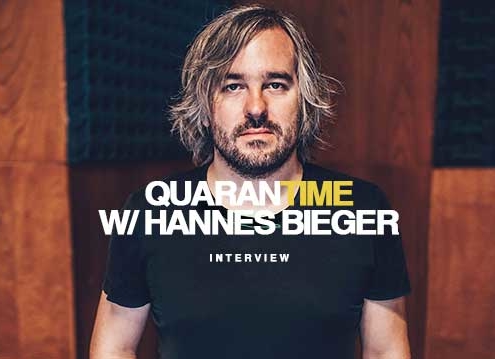 https://per-vurt.com/wp-content/uploads/2021/04/Blog-Profile-Image-RESIZED-LOWER-RES-620px-1.jpg
359
620
G-Mohris
https://per-vurt.com/wp-content/uploads/2019/10/Final-Logo-Header.png
G-Mohris
2021-04-23 19:31:53
2021-04-23 19:31:53
QUARANTIME WITH HANNES BIEGER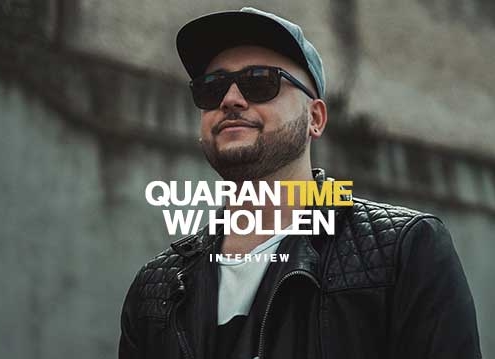 https://per-vurt.com/wp-content/uploads/2021/04/Interview-Hollen-Per-vurt-Blog-.jpg
359
620
G-Mohris
https://per-vurt.com/wp-content/uploads/2019/10/Final-Logo-Header.png
G-Mohris
2021-04-05 17:23:24
2021-04-05 17:23:24
QUARANTIME WITH HOLLEN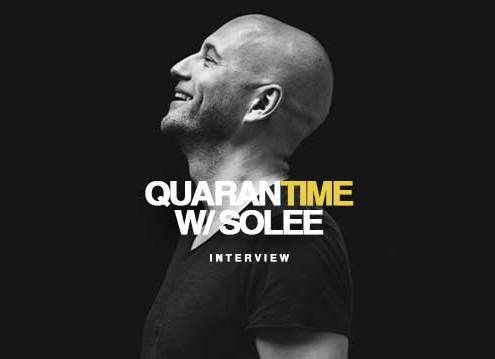 https://per-vurt.com/wp-content/uploads/2021/03/Interview-Solee-DJ-Producer-Parquet-Recording-Lebanon-Cover.jpg
359
620
G-Mohris
https://per-vurt.com/wp-content/uploads/2019/10/Final-Logo-Header.png
G-Mohris
2021-03-29 00:02:14
2021-03-31 22:56:53
QUARANTIME WITH SOLEE