A CHAT WITH STIV HEY
It was a challenge for the Italian young producer Stiv Hey to reserve a solid place in the global techno scene in less than 6 month. His first releases got acknowledged by Dubfire, Richie Hawtin, Adam Beyer, and Marco Carola.

Stiv has been releasing on the top labels in the market such as Unrilis, Tronic, Octopus and Set About, to name few. His punchy floor-filling productions are inspirational and they shape the modern sound of techno.

I have had the chance to interview Stiv and ask him about his career, his tips and tricks for the DJs and Producers who are exploring their path in the electronic music domain.
1. A QUESTION OUR STUDENTS ALWAYS ASK AND SEEK DETAILED ANSWER TO: HOW DID YOU DEVELEOP YOUR PASSION INTO A CAREER?
Well I really understand this is not something easy to accomplish, but in my case it happened in a completely natural way.
After the first year at University I understood I only wanted to make music, so I got a deal with my parents: they gave me 1 year and if I hadn't accomplished anything with music then I needed to go back to University.
After more or less 6 months closed in my studio all the big names in the scene started to play my music, I got a big boost on my profile, moved to Ibiza, started the first gigs and international tours… and then it was my job 🙂
So if I have to give an advice about how to turn your music passion into your job I'll say "Focus on the music guys, music is the key. Try to come up with something new, unexpected, something that really expresses your personality and musical idea: the industry will pay you back."
2. WHAT DAW DO YOU USE AND WHAT ARE YOUR TOP 5 PLUGINS & TOP 5 HARDWARE?
My favorite DAW is Ableton Live. My top 5 plug-ins are:
Voxengo SPAN
Sonarworks Reference4
Masteringthemix LEVELS
Masteringthemix REFERENCE
Xfer Records Serum.
My top hardware are
3. HOW DO YOU START AN ORIGINAL TRACK, WHAT ARE THE STEPS YOU THINK ALWAYS WORK BEST?
In my experience it is always better to start a track with a specific idea in mind, then to develop it during my studio sessions.
I don't just sit there waiting for inspiration to come. I plan my studio sessions carefully; I always have a goal; I sit down and accomplish it in a limited amount of time and then I'm off for a walk or some snacks.
I love to have short studio sessions with this goal accomplishing feeling: it keeps my mood up. So to go back to the question when I start a new track step 1 is research: I look for ideas in other tracks, I search for references (Old school tracks and tracks from different genres are great for that); and when I've collected 2/3 of them I'm ready to start.
4. WHAT DO YOU DO TO AVOID A WRITER'S BLOCK AND WHAT ADVISES CAN YOU SHARE ABOUT THE OVERALL PRODUCTION PROCESS?
My first advice to avoid producer blocks is to take breaks: small breaks and long breaks. When I was younger I always believed that the more I sat in the studio the better my music would become.
However with time I understood how important are the studio breaks. In my opinion short sessions with a goal and breaks in between them is the best way to reach the maximum productivity in the studio.
I also believe that long breaks between intense daily studio sessions are needed in order not to lose my creativity when I sit down.
For example last year I produced around 15 tracks between October and December, and then I stayed away from the studio till March, crazy as it may sound I spent 2 months away from the studio. The fact is I then felt so overwhelmed that I gave myself time.
I listened to a lot of music (which is my second advice to overcome producer blocks), looked for ideas, recorded field sounds, got inspiration from everything around me. And when I was back in the studio I made 2 tracks in 2 days.
I was just craving for it. So (third advice) always look for this feeling: you need to crave to sit down in the studio, and be excited about it. If you are not then don't do it: you won't produce great music if you are not in the right mood.
5. WHAT DO YOU THINK OF GHOST PRODUCTION? AN DO YOU PRODUCE FOR OTHER PEOPLE?
I do not produce for other people, but I help many people making their music better. Ghost producers are great producers from my point of view.
Music is an industry and there are opportunities: why not to take them? Everyone is free to do whatever it makes them happy.
Someone chase success, someone chase money. Someone chases that feeling of accomplishment and emotion that you have when you create the right sound: when you finish a track and it is reflecting your musical idea: when you play that track in front of a crowd and the people get emotional… that feeling is the best in the world for me.
Being a musician without experiencing that feeling is pointless to me. It may not be right for everyone, this is just my way of living the music.
I respect everyone choices and I admire the skills of the many great ghost producers in our scene. I know how much time and effort it takes to master music production like that, and I think it is right that all their efforts get paid back somehow. If they don't like to tour then ghost production is the way to go.
6. YOUR TOP 5 TECHNICAL "SECRETS" & ADVISES ON A GOOD MIX DOWN?
Haha good question, well good mix down is a long story 🙂 I invested pretty much a full year of my life to get the skills to accomplish a mix down for my tracks that satisfied me. Here my advises:
Focus on the kick and bass, if they are right all the rest will follow.
Use reference tracks and reference plugins, there are many tools that can help you.
Use your eyes not only your ears, look out for waveforms, peaks in the waveforms and so on
Study study study, mix down is all about technique. Do the same mix down again and again until you reach a good level.
If you are beginning with mix down, don't mix in the same project that you used to produce the track – bounce all the stems and import them as audio channels in a new project so you can focus only on the mix.
7. YOUR TOP 5 "NOT TO DO" WHEN PERFORMING?
Not to get wasted

Not to behave like a diva
Not to be too focused and serious
Not to wear only and always black
Not to forget you are playing for the people
8. YOUR TOP 5 "NOT TO DO" YOU WISH PROMOTERS KNEW?
Not to leave the artist waiting at the airport for hours
Not to be late at pickups before the show
Not to forget the artist is alone in a foreign country
Not to drink and drive
Not to drive at 480km/h
9. IF YOU ARE BOOKED TO PLAY A FULL ALL NIGHT LONG SET, HOW WOULD YOU BUILD OPENING, WARMUP, MAIN AND CLOSING FLOWS?
All night long sets are different from standard 2/3 hours sets, during an all night long set you can showcase your music in a much deeper way.
During this kind of sets I always love to surprise the public with old school gems and tracks I wouldn't play in peak hour sets. The direction of my sets always depends on the people. I never stick to a plan, I pay close attention on how the people on the dancefloor are.
At the beginning of my sessions I test different styles to see which make the people more excited, once I've understood it I go 100% with that, and the success of the show is guaranteed.
10. HOW DOES 2021 LOOK TO YOU SO FAR AND WHAT ARE YOUR PLANS FOR THIS YEAR?
2021 looks amazing, the year couldn't have started better. I've just moved to a new apartment here in Barcelona: a new chapter in my life.
I'm working hard to build a community of all the Italian Dj/Producers and the people are reacting in a totally unexpected and super positive way: already 1500+ people have joined the project. So I'm focused on this project and on my music of course.
This year I have many releases coming out, all with a very new sound I have been working on for some time. I really can't wait to see the reaction of my fan base.
PER-VURT ?
" I love what you guys are doing. I embraced the same mission in Italy so I really know how much efforts and dedication it takes. The quality of your project is just a step head.

I'm deeply thankful you reached me out for this interview and I look forward to joining forces with your team in future projects. Wish you all the best! "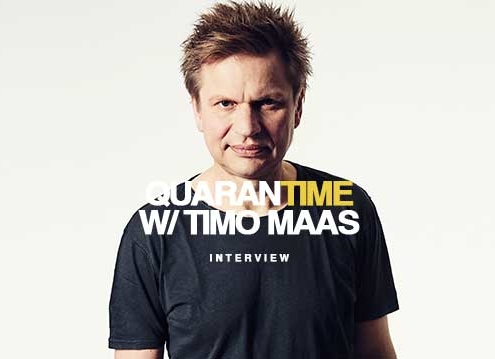 https://per-vurt.com/wp-content/uploads/2021/06/TIMO-MAAS-LATEST.jpg
359
620
G-Mohris
https://per-vurt.com/wp-content/uploads/2019/10/Final-Logo-Header.png
G-Mohris
2021-06-29 00:36:26
2021-06-29 00:44:16
QUARANTIME WITH TIMO MAAS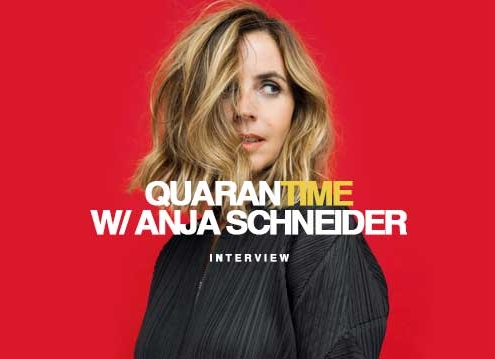 https://per-vurt.com/wp-content/uploads/2021/05/Anja-Schneider.jpg
359
620
G-Mohris
https://per-vurt.com/wp-content/uploads/2019/10/Final-Logo-Header.png
G-Mohris
2021-05-25 16:53:01
2021-05-25 16:53:01
QUARANTIME WITH ANJA SCHNEIDER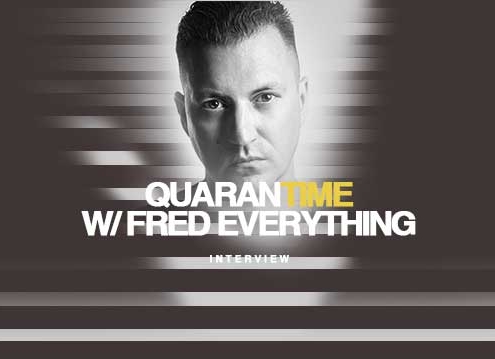 https://per-vurt.com/wp-content/uploads/2021/05/Blog-Profile-Image-RESIZED-LOWER-RES-620px.jpg
359
620
G-Mohris
https://per-vurt.com/wp-content/uploads/2019/10/Final-Logo-Header.png
G-Mohris
2021-05-05 00:39:58
2021-05-05 00:41:59
QUARANTIME WITH FRED EVERYTHING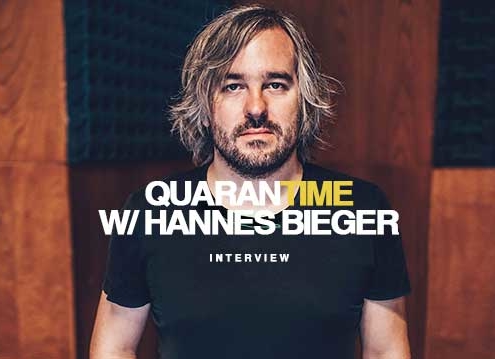 https://per-vurt.com/wp-content/uploads/2021/04/Blog-Profile-Image-RESIZED-LOWER-RES-620px-1.jpg
359
620
G-Mohris
https://per-vurt.com/wp-content/uploads/2019/10/Final-Logo-Header.png
G-Mohris
2021-04-23 19:31:53
2021-04-23 19:31:53
QUARANTIME WITH HANNES BIEGER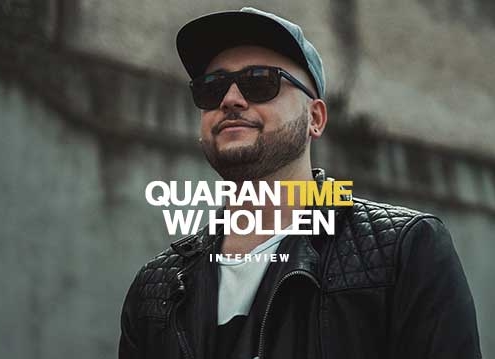 https://per-vurt.com/wp-content/uploads/2021/04/Interview-Hollen-Per-vurt-Blog-.jpg
359
620
G-Mohris
https://per-vurt.com/wp-content/uploads/2019/10/Final-Logo-Header.png
G-Mohris
2021-04-05 17:23:24
2021-04-05 17:23:24
QUARANTIME WITH HOLLEN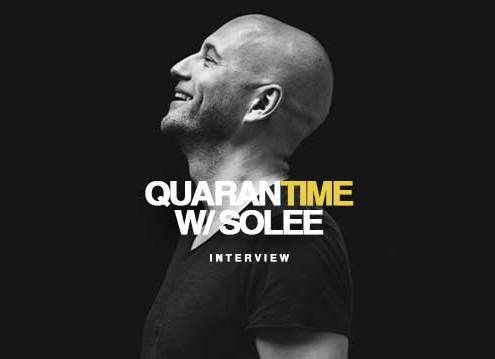 https://per-vurt.com/wp-content/uploads/2021/03/Interview-Solee-DJ-Producer-Parquet-Recording-Lebanon-Cover.jpg
359
620
G-Mohris
https://per-vurt.com/wp-content/uploads/2019/10/Final-Logo-Header.png
G-Mohris
2021-03-29 00:02:14
2021-03-31 22:56:53
QUARANTIME WITH SOLEE