A CHAT WITH HOLLEN
It is a rare case to log into Beatport and not find a Hollen original or remix climbing the top Techno & Tech House charts. It is also unusual for the biggest DJs in the world to not include the Hollen's sound in their performances and charts

The Italian DJ & Producer Hollen proved himself as an extraordinary artist who never fails to deliver quality DJ format music that shook the dance floors all over the world and contributed in the evolution of today's tech sound

I have had the chance to interview Hollen and ask him about his career, his tips and tricks for the DJs and Producers who are exploring their path in the electronic music domain.
1. WHAT DO YOU THINK OF THE CURRENT WORLDWIDE SITUATION AND WHAT HAS CHANGED IN YOUR LIFE AS AN ARTIST?
As we all know, we are living in a surreal situation. I never expected to experience a global pandemic that nearly stopped the whole world.
From my artist side, some things in my routine have changed.
I used to travel to different world's places on weekends performing at parties or festivals while now I spend more time at home. The only positive note is that I have more time to work in the studio and on my label "Prospect Records".
2. HOLLEN'S SOUND HAS ITS OWN SIGNATURE. HOW DO YOU DESCRIBE YOUR STYLE OF PRODUCTION AND HOW DID IT EVOLVE IN THE LAST 10 YEARS?
I consider myself a flexible, eclectic, and innovative producer. I started producing minimal music even though I had house music influences.
After a few years, I established myself in the tech-house industry producing tracks with funky bass, very rhythmic percussion, vocals, and fx.
After a while, I felt the need to evolve my sound and started producing techno. My current sound comes with the kick, and the bass consistently strong and solid. I am using many synthesizers (digital and analog). I also really like to range with the melodies.
3. HOW DID YOU APPROACH THE MUSIC INDUSTRY, AND WHAT WERE THE FIRST STEPS YOU TOOK THAT HAVE LED YOU TO WHERE YOU ARE NOW AS AN ARTIST?
In the beginning, I approached electronic music for fun and passion.
Playing at small parties in my city, I realized that music had more to offer me. I decided to learn how to produce a track in the studio and after a couple of years (and some minor releases), I had the opportunity to release my music on some major labels.
Later my tracks began to climb the top charts with many great artists' support, then the first booking requests arrived. At that moment, my professional career was starting.
4. WHAT DAW DO YOU USE AND WHAT ARE YOUR TOP 5 PLUGINS & TOP 5 HARDWARE?
I use "Ableton Live" to build the basic idea and track development. Simultaneously, I use "LogicX" for the final mix and mastering and some tricks for the audio quality.
For sure, there are more than 5 for both categories that I like, but here are my top five:
Plugins:
Hardware
5. WHAT DO YOU THINK OF GHOST PRODUCTION? AND DO YOU PRODUCE FOR OTHER PEOPLE?
Good question! Ghost productions have been around for so many years, even before I started making music.
I am neither for nor against. Each person chooses their career path to follow. For sure, I prefer to produce the tracks by myself.
For me, it makes no sense to build an artist profile with a musical vision that doesn't belong to you.
6. HOW DO YOU GO BY WHEN WRITING A TRACK, WHAT ARE THE STAGES YOU GO THROUGH FROM START TO FINISH?
I don't follow well-defined patterns. It all depends on the mood of that day.
I can start a project starting from the kick and bass or even just listening to a melody. Once I have built the basic groove, then I begin drafting the idea
7. YOUR TOP 5 TECHNICAL "SECRETS" & ADVISES ON MAKING A POWERFUL TRACK?
Making kick and bass play dynamically and compactly
Make the right frequency cuts on the sounds
Don't use too many sounds but choose the right ones
Don't be too schematic but give space to creativity
Make a final mix of the track as balanced as possible
8. YOUR TOP 5 "NOT TO DO" WHEN PERFORMING ?
Do not get distracted
Do not be hasty in what you are doing
Don't show a sad expression
Don't be late for the performance time
Make no mistake during the performance
9. YOUR TOP 5 "NOT TO DO" YOU WISH PROMOTERS KNEW?
Being late on arrival at the airport
Change the time of the performance a little before the start
Late informing the artist of not being able to satisfy all the requests of the technical sheet
Not be available during the artist's stay
Don't make the artist feel uncomfortable
10. HOW DOES 2021 LOOK TO YOU AND TO YOUR LABEL PROSPECT? WHAT'S COOKING BEHIND THE SCENE?
I started 2021 in the right direction as far as the musical part is concerned. I recently released a strong EP on Monika Kruse's label "Terminal M". I have another great EP and remix coming out on my label.
In the last years, I prefer to do fewer but more targeted things.
My label Prospect has also started well, as every year, we already have a release schedule for the next few months. This year is the 10th anniversary, and we are preparing some fantastic things. For now, I prefer to keep the secret not to spoil the surprise effect.
PER-VURT ?
" I think what you are doing at Per-vurt is a great initiative. The new generation needs to be educated and informed about everything that encompasses electronic music.

So great job, guys "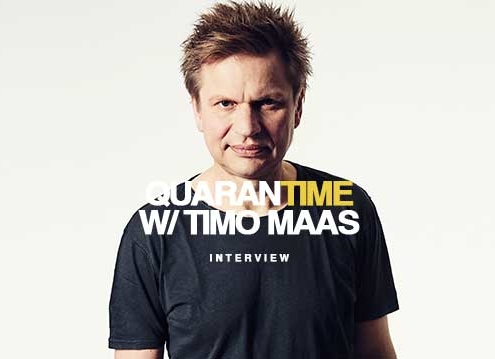 https://per-vurt.com/wp-content/uploads/2021/06/TIMO-MAAS-LATEST.jpg
359
620
G-Mohris
https://per-vurt.com/wp-content/uploads/2019/10/Final-Logo-Header.png
G-Mohris
2021-06-29 00:36:26
2021-06-29 00:44:16
QUARANTIME WITH TIMO MAAS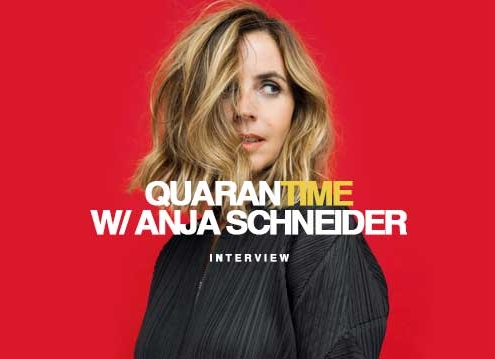 https://per-vurt.com/wp-content/uploads/2021/05/Anja-Schneider.jpg
359
620
G-Mohris
https://per-vurt.com/wp-content/uploads/2019/10/Final-Logo-Header.png
G-Mohris
2021-05-25 16:53:01
2021-05-25 16:53:01
QUARANTIME WITH ANJA SCHNEIDER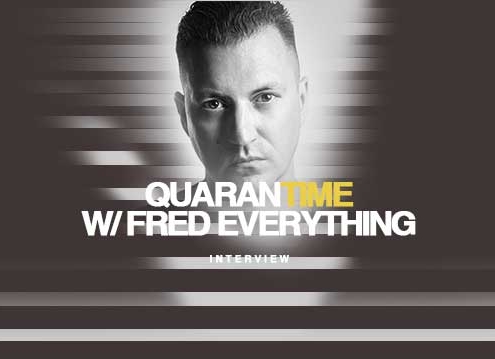 https://per-vurt.com/wp-content/uploads/2021/05/Blog-Profile-Image-RESIZED-LOWER-RES-620px.jpg
359
620
G-Mohris
https://per-vurt.com/wp-content/uploads/2019/10/Final-Logo-Header.png
G-Mohris
2021-05-05 00:39:58
2021-05-05 00:41:59
QUARANTIME WITH FRED EVERYTHING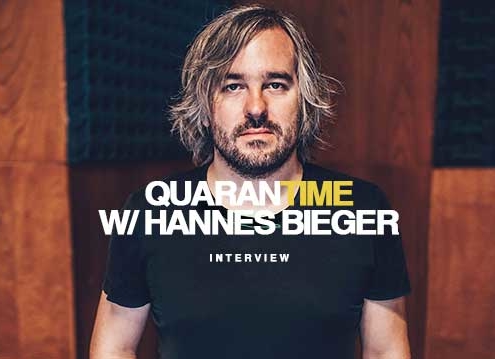 https://per-vurt.com/wp-content/uploads/2021/04/Blog-Profile-Image-RESIZED-LOWER-RES-620px-1.jpg
359
620
G-Mohris
https://per-vurt.com/wp-content/uploads/2019/10/Final-Logo-Header.png
G-Mohris
2021-04-23 19:31:53
2021-04-23 19:31:53
QUARANTIME WITH HANNES BIEGER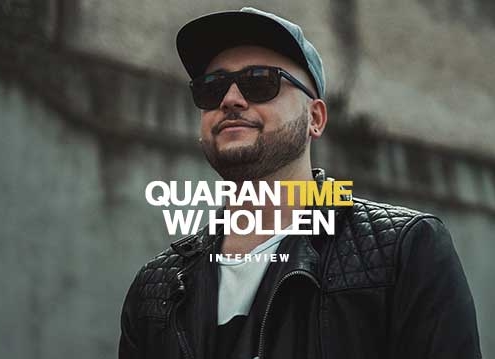 https://per-vurt.com/wp-content/uploads/2021/04/Interview-Hollen-Per-vurt-Blog-.jpg
359
620
G-Mohris
https://per-vurt.com/wp-content/uploads/2019/10/Final-Logo-Header.png
G-Mohris
2021-04-05 17:23:24
2021-04-05 17:23:24
QUARANTIME WITH HOLLEN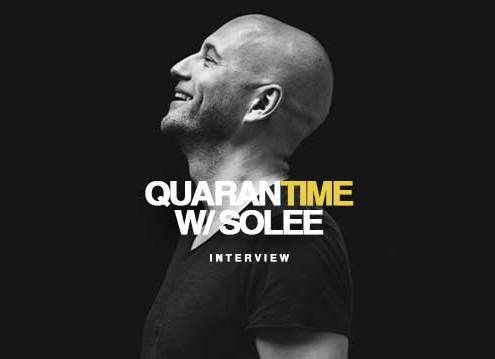 https://per-vurt.com/wp-content/uploads/2021/03/Interview-Solee-DJ-Producer-Parquet-Recording-Lebanon-Cover.jpg
359
620
G-Mohris
https://per-vurt.com/wp-content/uploads/2019/10/Final-Logo-Header.png
G-Mohris
2021-03-29 00:02:14
2021-03-31 22:56:53
QUARANTIME WITH SOLEE