A CHAT WITH NAKADIA
Not only she is one of the top global techno artists, but she is one special self made ambassador with an inspiring story. Get to know Nakadia up close and find out how she transformed herself from a "poor rural Thai-girl" to become one of the world's leading female Techno artists.

As a DJ, she toured the world playing hundred of gigs and sharing decks with the likes of Sven Vath, Richie Hawtin, and Carl Co. As producer Nakadia is famous for her percussive grooves and powerful beats, with releases on Labels such as Carl Cox's Intec, Filth on Acid, Set About or Codex.
I have had the chance to interview Nakadia and ask her about her career, her tips and tricks for the DJs and Producers who are exploring their path in the electronic music domain.
1. HOW ARE YOU SPENDING YOUR TIME DURING THIS PANDEMIC AND HOW DOES POSITIVE THINKING TURN DISASTER INTO OPPORTUNITY?
I am actually very busy. Finally I have time to do all the things I never had the chance to do when I was touring.
I can spend more time in the studio and improve my productions, I can learn German and I even managed to finish my book. All of this would not have been possible without this break from touring.
Of course this crisis is a disaster – financially also for me – but  if you approach things with a positive mind, you will always find new opportunities with every situation, you just need to recognize them and grab them.
2. YOUR NEW BOOK "POSITIVE ENERGY" TELLS A GREAT STORY ABOUT YOU BUILDING A SUCCESSFUL CAREER AGAINST ALL ODDS. WOULD YOU GIVE A SYNOPSIS ABOUT THIS INTERESTING STORY?
I was born into a poor family in the east of Thailand, an area where people have nothing. Our village didn't even have electricity nor running water. But as a child I didn't even realize that we were poor, I loved my life and didn't miss anything.
I left home at the age of 15 to work at several factories, as I always wanted to find out how certain things are made. Later I wanted to teach myself English and started working at an internet café. I used my time to practice English by chatting to foreigners. One of them was Sebastian, who at some point invited me to visit him in Germany.
There he took me to a club where I heard techno for the first time. This night changed my life, as I knew instantly that I was born to be a techno DJ. I decided that night that this will be my future and started practicing playing some first vinyl.
It took many years until I understood what Techno actually was. Thailand had no electronic music and nobody was able to guide me or give me advice. I was on my own, even without today's possibilities of the internet.
The book describes in detail my ups and downs. My great nights and the disasters I had to face. Sometimes my career seemed impossible and I was close to giving up, but I never did. I kept going and faced the most frustrating and difficult situations, but I always did it with a smile and believing in myself.
The book is not a pure DJ story, I wrote it to generally show that anything is possible with hard work and the right mind set.
3. WHAT CAN YOUNG DJS AND PRODUCERS LEARN FROM YOUR EARLY YEARS AND YOUR JOURNEY INTO THE GLOBAL INDUSTRY? IS "IMPOSSIBLE" A CLOSE FACT OR A CHOICE?
The most important thing I hope people will take from my book is, that you have to find yourself and never give up believing in yourself.
Don't become a copy and don't let other people tell you who you should be. Find your destiny and go for it. Nothing is impossible if you have the talent, you believe in yourself and you follow your dream. It's all up to you, you decide how far you will go.
Don't count on others to do things for you. If you receive help, be thankful for it – but it's you who has to take your life where you want to have it.
4. YOU MET A GERMAN GUY OVER THE INTERNET, HE INVITED YOU TO EUROPE AND INTRODUCED YOU TO THE TECHNO SCENE, HE THEN BECAME YOUR MANAGER. HOW IMPORTANT IS A MANAGER'S ROLE IN THE ARTIST'S CAREER?
It's a tricky question, as these days the industry has changed very much and managers have taken over big parts of the business.
Many artists get build really quickly because it's managers with connections and money who invest in young artists and break them to the top. We have seen this is EDM before and now this concept is also applied into the Techno scene.
If one of these managers would make you this offer, its certainly an easy and painless way to success, but chances are small to get picked. If you build your career the "normal" way, you will need a person in your life that you can 100% trust and that would support you with office work. But this could be anyone.
In my case I had Sebastian and he had to learn doing my management from scratch. Learning by doing. In case of the manager I think a close relationship is more important than anything else. Once you hand over your management to somebody it's important this person really works for you and believes in you.
But as I mentioned before, at the end its still up to you to stand out and leave a mark on the scene to be recognized.
5. WHAT DAW DO YOU USE AND WHAT ARE YOUR TOP 5 PLUGINS AND TOP 5 HARDWARE?
I use Ableton Live and just updated to 11. It's amazing.
My top 5 plugins (outside of Ableton) are:
Serum
Trk1 (NI)
Echoboy
Devastor2
My top 5 Hardware:
6. DO YOU PREPARE FOR YOUR DJ SET AND HOW TO YOU CONTROL THE ENERGY ON THE DANCEFLOOR?
I have several playlists for different kind of sets and every week I update them with new music. Before my gigs I like to be at least 1 hour before my set time at the venue, so I can feel the atmosphere and understand what kind of feeling the dancefloor has at the start of my set.
The first 3 records are very important to get the attention of the floor and from there I like to take it to a first peak, taking the floor on a rollercoaster ride.
For me it's important to feel like one with the people in front of me and to take them on a musical journey. I don't like flat sets, its important for me to take everyone through different emotions between powerful, uplifting and towards the end of the set beautiful emotional tracks.
7. YOUR TOP 5 "NOT TO DO" WHEN DJ'ING?
Don't try to have a conversation with me when I play
Don't hand drinks over the decks
I like people around me in the booth, but don't push me
Don't stand in front of my monitor, I need to listen
General rules for pictures and videos: please give me some time to get into my set, don't hold your phones in front of my face when I just start my set. If you really need videos or pictures, wait for a later moment and don't use a flash!
8. YOUR TOP 5 "NOT TO DO" YOU WISH PROMOTERS KNEW?
Music has no gender
The party is better when the DJ is close to the people
Sound system quality is most important
Water on stage is as important as alcohol
I don't want to be picked up 10 minutes before my set
9. YOU HAVE VISITED BEIRUT AND PLAYED AT HNGR. WHAT DO YOU THINK OF LEBANON, THE LEBANESE PEOPLE, AND HOW WAS YOUR OVERALL EXPERIENCE?
I have been playing in Beirut a few times already at HNGR and also at BO18. The people of Lebanon are very special.
Before my first gig, many other DJs always told me how amazing it is to play in Beirut, and it proved to be true when I had my first gig.
The atmosphere is so great and the people of Lebanon really love and understand music. This is so important and I think every artist loves to play in your country for this reason. I can't wait to be back again!
PER-VURT ?
"

I am absolutely impressed with the opportunities you give to upcoming talents. It would be a dream come true for any young producer of DJ to have access to the kind of equipment and knowledge you are providing.

When I started I had nobody to guide me. I was on my own and was nearly impossible to even just learn the basics of DJing. Producing is even a totally different story.

I am so happy to see the people of Beirut have such an amazing school available. You are giving talent the opportunity to develop and become successful artists from the first steps to the point of releasing tracks on your label. I have the biggest respect for that.

"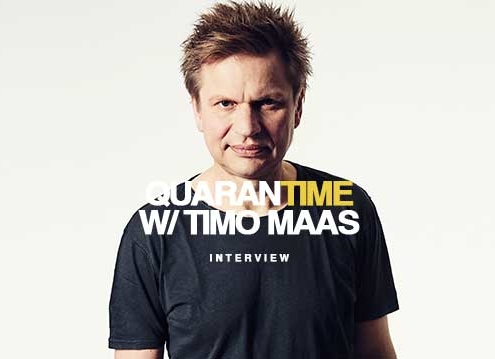 https://per-vurt.com/wp-content/uploads/2021/06/TIMO-MAAS-LATEST.jpg
359
620
G-Mohris
https://per-vurt.com/wp-content/uploads/2019/10/Final-Logo-Header.png
G-Mohris
2021-06-29 00:36:26
2021-06-29 00:44:16
QUARANTIME WITH TIMO MAAS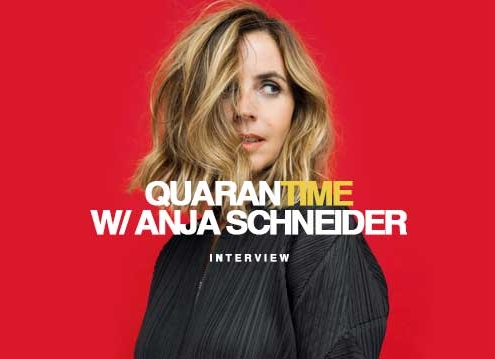 https://per-vurt.com/wp-content/uploads/2021/05/Anja-Schneider.jpg
359
620
G-Mohris
https://per-vurt.com/wp-content/uploads/2019/10/Final-Logo-Header.png
G-Mohris
2021-05-25 16:53:01
2021-05-25 16:53:01
QUARANTIME WITH ANJA SCHNEIDER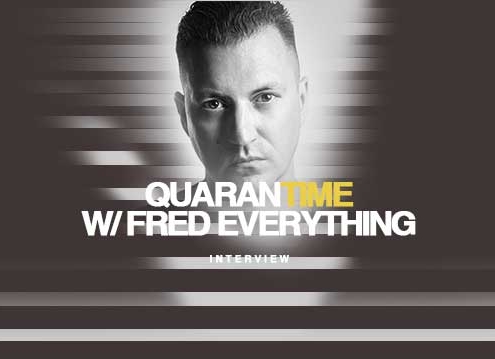 https://per-vurt.com/wp-content/uploads/2021/05/Blog-Profile-Image-RESIZED-LOWER-RES-620px.jpg
359
620
G-Mohris
https://per-vurt.com/wp-content/uploads/2019/10/Final-Logo-Header.png
G-Mohris
2021-05-05 00:39:58
2021-05-05 00:41:59
QUARANTIME WITH FRED EVERYTHING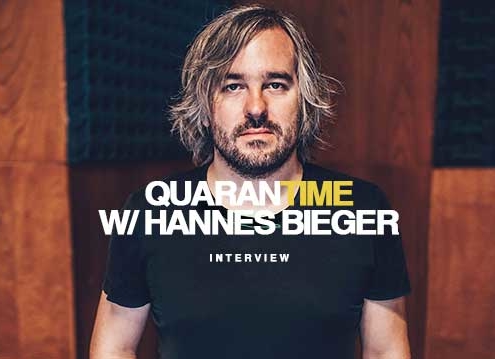 https://per-vurt.com/wp-content/uploads/2021/04/Blog-Profile-Image-RESIZED-LOWER-RES-620px-1.jpg
359
620
G-Mohris
https://per-vurt.com/wp-content/uploads/2019/10/Final-Logo-Header.png
G-Mohris
2021-04-23 19:31:53
2021-04-23 19:31:53
QUARANTIME WITH HANNES BIEGER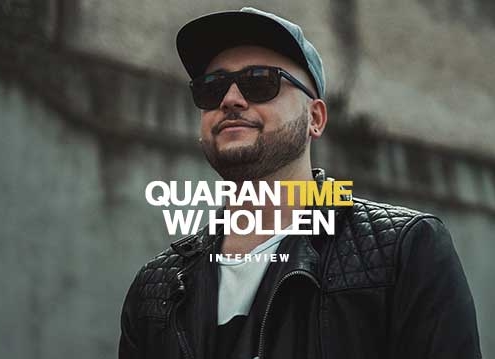 https://per-vurt.com/wp-content/uploads/2021/04/Interview-Hollen-Per-vurt-Blog-.jpg
359
620
G-Mohris
https://per-vurt.com/wp-content/uploads/2019/10/Final-Logo-Header.png
G-Mohris
2021-04-05 17:23:24
2021-04-05 17:23:24
QUARANTIME WITH HOLLEN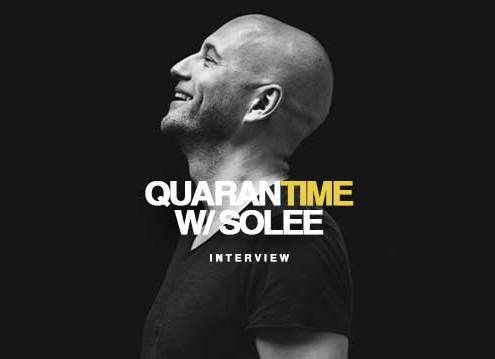 https://per-vurt.com/wp-content/uploads/2021/03/Interview-Solee-DJ-Producer-Parquet-Recording-Lebanon-Cover.jpg
359
620
G-Mohris
https://per-vurt.com/wp-content/uploads/2019/10/Final-Logo-Header.png
G-Mohris
2021-03-29 00:02:14
2021-03-31 22:56:53
QUARANTIME WITH SOLEE