A CHAT WITH HANNES BIEGER
My very first encounter with the name "Hannes Bieger" was when Jimmy Van M contacted me concerning our collaboration for the "A Day With" Masterclasses series Per-vurt has been launching in Beirut. We had previously hosted Robert Babicz for a Mastering masterclass, and this time it was about Mixing. Hannes gave a 5 hours masterclass at Per-vurt before his gig at Madhouse.

Being one of Europe's most in-demand mixing engineers, Hannes has been working with the top icons in the Techno scene and decided to return to making music. His studio sessions, where he was producing all analog on massive modular systems, got viral on social media. His music got the attention of respected labels such as Bedrock and Poker Flat.

I have had the chance to interview Hannes and ask him about his career, his tips and tricks for the DJs and Producers who are exploring their path in the electronic music domain.
1. HOW ARE YOU SPENDING YOUR TIME BEING ISOLATED AND WHERE ARE YOU GAINING YOUR INSPIRATION FROM?
Of course I can't travel these days like we all used to, and I'm barely seeing any people compared to normal times.
But I don't really feel isolated either. I'm constantly busy at the the studio, and I am working on client projects practically everyday, and that means there's a lot of communication going on, either per phone, messenger or zoom…
I miss traveling and especially dining out though, and as a result I'm spending more time in the kitchen again. I'm an avid chef, and it's fun to raise the bar in the kitchen now that all restaurants have closed for so long.
As far as inspiration goes – I draw a lot of it just from playing with my synths, and that hasn't changed. I also have a small collection of rocks, crystals, lava bombs and the likes at the studio, and lately I have focused on that again.
I have an iron meorite almost as big as my hand right next to my mixing desk – a piece of space metal, billions of years old, and also a hand axe from the early stone age. One of the first tools of mankind, 500.000 years old.
It's humbling to see how far we have come, from that little piece of rock that some guy used to prepare his breakfast half a million years ago, to a full blown electronic music studio today. Somehow these are all just tools, I like to dwell on this kind of thoughts…
2. WHAT WERE THE FIRST STEPS YOU TOOK THAT HAVE LED YOU TO WHERE YOU ARE NOW?
I started playing electric guitar at the age of 10, and that was really the first step of me becoming a musician. Although everyone said I should learn acoustic guitar first I wanted to go electric from the start.
And here I am, years later, still disturbing electrons flowing through wires
3. WHAT IS THE DIFFERENCE BETWEEN MIXING & MASTERING AND WHAT ARE THE TOP 5 MOST IMPORTANT ASPECTS IN MIXING THAT ONE SHOULD CONSIDER?
To me mixing, as it is meant to be, is still part of the creative process, while, ideally, mastering should be an almost invisible process to drive a project home in the best possible way.
Of course you also need to be creative, and incredibly experienced, to do a proper mastering, but often times that's because the production and mix aren't as well executed as they should be. I have the utmost respect for great mastering engineers, though.
They are far and few in between, and that shows how difficult it is to master this task. Sorry for the pun… I used to offer mastering myself earlier in my career, but I decided to focus on mixing and production, as I am closer to what I would call "making music" in these production stages, and that's what I prefer to do most of the time.
Regardless of what you are doing, it's always important to keep yourself in a mindset where you learn something new everyday. As soon as you stand still you'll start to go backwards, and that's what we have to avoid at all cost…
4. HOW DO YOU GO WITH THE OVERALL TRACK COMPOSITION? AND HOW DO YOU PLAN FOR AN ARRANGEMENT?
Most important for me is to work fast, to keep spontaneity. It's so easy to lose it in a digital production environment.
One of my most important methods is to start breaking out an idea into a full length track from the earliest moment possible. This way I can avoid to get stuck in the infamous loop.
5. WHAT IS ANALOG TECHNO PRODUCTION TO YOU? AND HOW DO YOU CONCEIVE A TRACK ON YOUR MANY SYNTHESIZERS?
I like digital tools, too! But still could not work without my analog instruments, it's just what suits me. Maybe because I'm still a guitarist at heart? I just find proper hardware instruments very inspiring, getting into the "feedback loop" with an instrument, like Bob Moog said.
I like the haptic aspect, the ability to intuitively touch several knobs at the same time, I like the physicality of the sound. And analog sequencers are on big invitation for "happy accidents", which can be most welcome in many situations.
It's so easy to flip a sequence around by accident, only to find out that this works much better than the original plan. How do I conceive a track? Sometimes I haven an idea in my head before I start playing, sometimes, as Keith Richards once put it, I start tinkering, stick my finger up in the wind and wait until something wraps around it
6. COMPRESSOR VS LIMITER! WHICH DOES WHAT? AND WHAT TO CONSIDER WHEN USING THEM?
Technically speaking, a limiter is a compressor too, just one with a high ratio and very fast time constants.
That said, I think compression in electronic music is absolutely overrated! Most compression concepts like parallel compression come from more traditional genres with a large amount of microphone recording.
Parallel compression, for example, makes sense on drum overheads with a lot of room information, but not so much on a 909 hi-hat that's completely dry to begin with. Of course I use compression here and there, but techniques like drum tuning, EQ and reverb are a lot more important for techno
7. YOUR TOP 5 "NOT TO DO" WHEN PERFORMING?
To me, the actual performance is the easy part. I've been playing in bands from a very young age, and it just feels natural to me. The difficulties are what happens before and after.
Traveling with a lot of equipment isn't easy, so you need to take a lot of precautions, and you also need contingency plans in place for when something goes wrong.
The better you are prepared, the more you can make up for unwanted situations coming up, even when the problem isn't even your responsibility. I've missed so many dinners because it took me ages to clear customs with my equipment, only to find a sound system in disarray at the venue. So more hours of waiting until I can finally do my sound check, and when I'm done all decent places to get some food are long closed, and then fast food it has to be.
I try to avoid this as good as I can, and that means, for example, I carry a bunch of adapters myself because many promoters are not reading technical riders carefully enough.
In the end it's my own time and nerves at stake, so I try to be as well prepared as I can, even when something comes up that's not even my fault or my responsibility.
That said, I miss being on tour, and right now I'd love a few stressful hours of setting up, when the prize would be a proper show in a great venue…
8. YOUR TOP 5 "NOT TO DO" YOU WISH PROMOTERS KNEW?
There's two things I really don't like: When the people on the ground ignore the technical rider like I just mentioned, and I also hate it when catching a plane becomes stressful because a driver doesn't show up, shows up late, comes with a broken or too small car for my equipment and the likes…
Touring can be stressful enough, but these two things can only too easily push things past the tipping point.
9. WHAT ARE SOME OF THE PROS AND CONS OF BEING MANAGED BY SOMEONE OR JUST BEING A SELF-MANAGED ARTIST? AND WHERE DO YOU STAND?
Patrice Bäumel once described two types of managers: the "Nanny", whose main job is to clean up the mess an artist creates by not having their act together, and the "Rainmaker", who actually generates contacts, opportunities and potential to advance your career.
Which type of manager an artist may need largely depends on where they are standing. I would add a third category to this – the "Sidekick".
I am experienced in so many fields after wearing so many different hats in over 20 years in this industry, that this would be my personal choice of management: someone who works on eye level, sometimes takes over assistant duties, and who can still come up with interesting prospects on his own.
So far I have been "managing" myself, and in fact I provide a lot of career and general advice to my mentees and studio clients, things a manager might normally do to them.
My position is that a management can greatly help, but as an artist it's also super important to have a solid understanding on how things work yourself.
Even if you have people working for you one needs to be on top of their own career. And if it's only to be able to ask the proper questions to the people who'll take care of matters in the end. This is no business for being lazy and for outsourcing every bit of work!
10. IF YOU COULD CHANGE ANYTHING ABOUT THE GLOBAL ELECTRONIC MUSIC INDUSTRY, WHAT WOULD IT BE?
Right now that answer is easy! I would wish for it to be able to do their normal business again, for the pandemic to be over, and us all being able to share wonderful musical moments together sharing the same space again.
There is some silver stripe on the horizon already, and many changes will be inevitable coping with the fallout of the corona disaster. I have no illusions that this ultimately is a "fame industry" with the typical mechanisms like in other segments of pop culture, and in principle this is absolutely fine with me.
This is simply how the world works. But for the future I would wish for a bit more focus on substance over pure hype phenomena, and who knows, maybe that will happen anyway?
Streaming is such a special thing to do, and in a way it lays bare which kind of substance remains when all the bells and whistles of a proper festival are missing – the stage, the light show, venue, crowd, fog, lasers, a packed DJ booth, just the artist remaining all by themselves in their living room.
It'll be interesting to see whether this might have an effect on how the scene is proceeding from this point.
PER-VURT ?
" I can say nothing but positive things, it was a fantastic and most enjoyable experience!

The studio was great, and I loved the conversations with everyone. I can't wait to visit Beirut again as soon as possible, and I sincerely hope there's a brighter future ahead for Lebanon, which has been stricken not only by the pandemic.

My heart is with you guys all the time, and we'll enjoy some music together again soon! "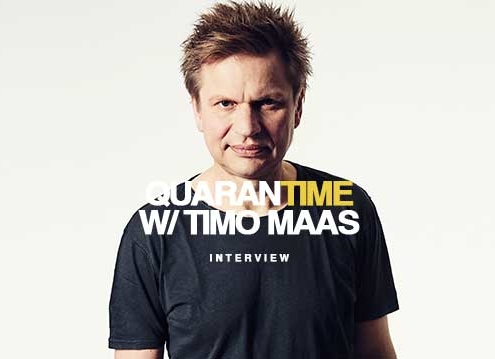 https://per-vurt.com/wp-content/uploads/2021/06/TIMO-MAAS-LATEST.jpg
359
620
G-Mohris
https://per-vurt.com/wp-content/uploads/2019/10/Final-Logo-Header.png
G-Mohris
2021-06-29 00:36:26
2021-06-29 00:44:16
QUARANTIME WITH TIMO MAAS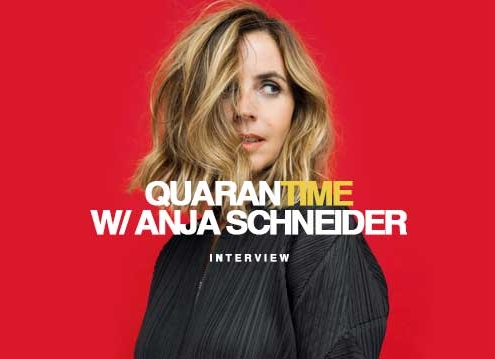 https://per-vurt.com/wp-content/uploads/2021/05/Anja-Schneider.jpg
359
620
G-Mohris
https://per-vurt.com/wp-content/uploads/2019/10/Final-Logo-Header.png
G-Mohris
2021-05-25 16:53:01
2021-05-25 16:53:01
QUARANTIME WITH ANJA SCHNEIDER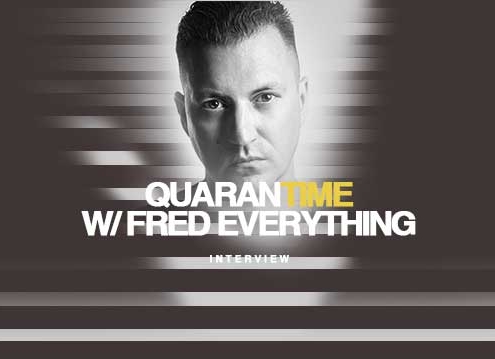 https://per-vurt.com/wp-content/uploads/2021/05/Blog-Profile-Image-RESIZED-LOWER-RES-620px.jpg
359
620
G-Mohris
https://per-vurt.com/wp-content/uploads/2019/10/Final-Logo-Header.png
G-Mohris
2021-05-05 00:39:58
2021-05-05 00:41:59
QUARANTIME WITH FRED EVERYTHING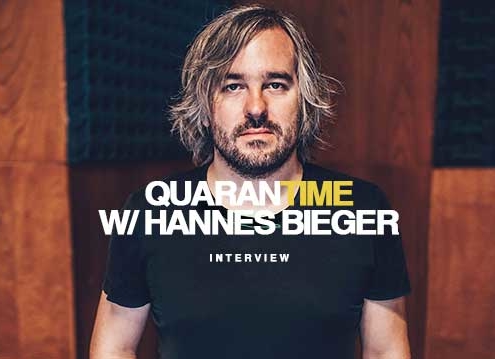 https://per-vurt.com/wp-content/uploads/2021/04/Blog-Profile-Image-RESIZED-LOWER-RES-620px-1.jpg
359
620
G-Mohris
https://per-vurt.com/wp-content/uploads/2019/10/Final-Logo-Header.png
G-Mohris
2021-04-23 19:31:53
2021-04-23 19:31:53
QUARANTIME WITH HANNES BIEGER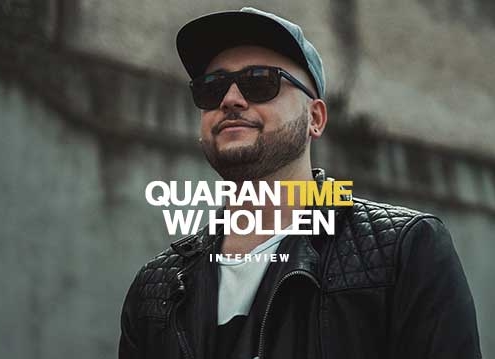 https://per-vurt.com/wp-content/uploads/2021/04/Interview-Hollen-Per-vurt-Blog-.jpg
359
620
G-Mohris
https://per-vurt.com/wp-content/uploads/2019/10/Final-Logo-Header.png
G-Mohris
2021-04-05 17:23:24
2021-04-05 17:23:24
QUARANTIME WITH HOLLEN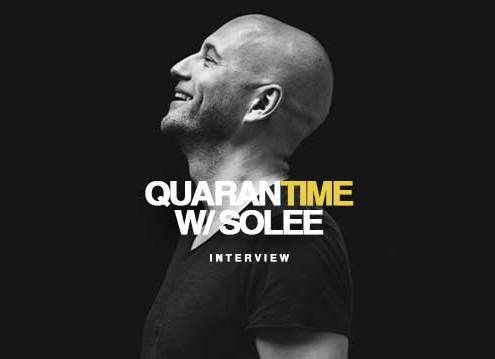 https://per-vurt.com/wp-content/uploads/2021/03/Interview-Solee-DJ-Producer-Parquet-Recording-Lebanon-Cover.jpg
359
620
G-Mohris
https://per-vurt.com/wp-content/uploads/2019/10/Final-Logo-Header.png
G-Mohris
2021-03-29 00:02:14
2021-03-31 22:56:53
QUARANTIME WITH SOLEE