A CHAT WITH FRED EVERYTHING
Having started his DJ career during the early 90's, Fred Everything gained a great reputation in Canada and Europe after sharing the decks with many of the biggest icons in the electronic dance music industry and releasing on labels such as 20:20 vision.

Towards the end of the 90s, a remix of Derrick Carter's "Life Is Like A Circle", as well as the release of Under the Sun gave Fred Everything more popularity as a remixer. Soon after that, Fred's name populated a lot of DJ Charts and took the attention of more labels around the world, and he decided to launch his own label Lazy Days Music, where many of today's global sound shapers find home.
I have had the chance to interview Fred and ask him about his career, his tips and tricks for the DJs and Producers who are exploring their path in the electronic music domain.
1. HOW DO YOU DESCRIBE THE CURRENT WORLDWIDE SITUATION AND WHAT HAS CHANGED IN YOUR LIFE AS AN ARTIST?
It's like a break in time. A transitional period with no real end in sight. I choose hope but it's not always an easy choice.
Apart from the travels, not much has changed in my routine. More time at home means more time in the studio. I miss my friends of course and the joy of being together with people.
2. HOW DID YOU APPROACH THE MUSIC INDUSTRY, AND WHAT WERE THE FIRST STEPS YOU TOOK THAT HAVE LED YOU TO WHERE YOU ARE NOW AS AN ARTIST?
I've always been making music. It was never a question for me. So I made music, and sent it to labels for years until it was finally ready and I started to get signed.
That was around the mid 90s when things started to really happen.
3. YOUR CAREER BEGAN IN THE EARLY 90S. IN A FAST FORWARD, WHAT HAS CHANGED IN THE SOUND OF HOUSE AND THE PARTY BUSINESS DURING THE LAST 30 YEARS?
A lot. It used to be more or less a private club. Not a lot of people knew or understood this music. You felt privileged to be a part of it.
Right now, everything feels over corporatized and calculated. It seems more about strategy than art itself. Of course it's a choice.
There are still a ton of small underground parties and people who really care about the music to have great experiences.
4. HOW DO YOU START A NEW TRACK AND WHAT ARE THE STEPS YOU TAKE TO AVOID WRITER'S BLOCK??
I read recently that writer's block is a choice. I would definitely say it's a mindset. You have to be comfortable with the uncomfortable.
Meaning that your new song will sound bad before it sounds good. And it's possible that it's not going to be your best work always. But it's important to keep creating.
Every so called failures are a stepping stone to something better. So show up to work and don't be afraid to fail
5. YOUR MUSIC HAS BEEN INFLUENTIAL TO MANY PEOPLE. WHAT ARE THE KEY FACTORS THAT THE NEW PRODUCERS NEED TO FOCUS IN ORDER TO MAKE A HIT?
I know I'm influenced by a lot of people but I'm not aware of my own influence on others maybe.
Hm, make a hit…I'd like to know too! I couldn't answer that question but I can say for myself that using your most honest voice and telling your own story is the best way to make great art.
It's not easy to find it and to execute it well, but this is when you'll get the best results and the best response.
6. YOUR TOP 5 "NOT TO DO" WHEN PERFORMING?
Come unprepared. Failed to prepare = prepare to fail.
Not paying attention to your environment and the people around you. Every event is unique and you have to be ready to adapt to the venue, the crowd, the sound system…
Partying too much or not getting enough rest. Having a drink while playing can definitely help putting you in the right mood but too much and you might lose it. Traveling takes a lot out of you, be mindful of your body.
Think you're more important than the music itself or the crowd. Without them, you wouldn't be there. Take care of them.
Copy someone else's playlist. You should be able to tell your own story.
7. WHAT DAW DO YOU USE AND WHAT ARE YOUR TOP 5 PLUGINS AND TOP 5 HARDWARE?
I mostly use Logic as my Daw.
Plugin wise I can't mix without my UAD plugins. I also love Soundtoys, Arturia, Valhalla and Eventide.
For synths, at the moment my go to are the Moog Matriarch and Sequential Prophet 6. I also really dig the Arturia Microfreak. I also have a few more Moogs like the Model D and Minitaur which I both love and lots of older Roland stuff, etc…
8. YOU RUN YOUR OWN RECORD LABEL LAZY DAYS RECORDINGS. HOW DO YOU DEFINE THE SOUND ON THE LABEL AND HOW IMPORTANT IS IT FOR A LABEL TO LAUNCH LABEL PARTIES?
It's very hard for me to define the sound of the label. I just know instantly when I hear something if it fits the label.
Obviously we're known for a deeper house sound but that doesn't stop us from releasing slower disco or even techno.
We don't operate as a big brand so label parties are not so much part of our plans. But we have done events in Miami, (WMC), Fabric (London) and Montreal to name a few.
9. WHAT ARE YOUR NEXT PLANS ON THE RADAR FOR THIS YEAR?
Working hard in the studio and finishing up my new album. I don' t know If I'll get to travel this year so better to stay creative and productive
PER-VURT ?
" Don't stop teaching and learning "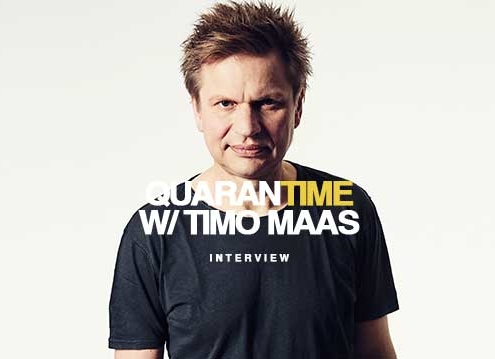 https://per-vurt.com/wp-content/uploads/2021/06/TIMO-MAAS-LATEST.jpg
359
620
G-Mohris
https://per-vurt.com/wp-content/uploads/2019/10/Final-Logo-Header.png
G-Mohris
2021-06-29 00:36:26
2021-06-29 00:44:16
QUARANTIME WITH TIMO MAAS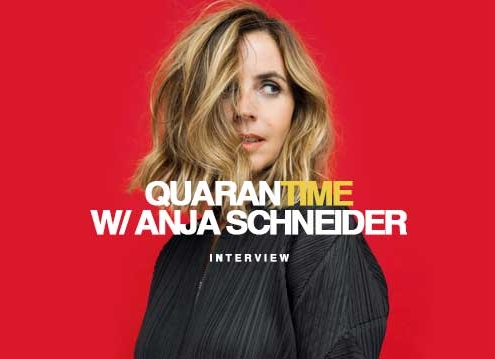 https://per-vurt.com/wp-content/uploads/2021/05/Anja-Schneider.jpg
359
620
G-Mohris
https://per-vurt.com/wp-content/uploads/2019/10/Final-Logo-Header.png
G-Mohris
2021-05-25 16:53:01
2021-05-25 16:53:01
QUARANTIME WITH ANJA SCHNEIDER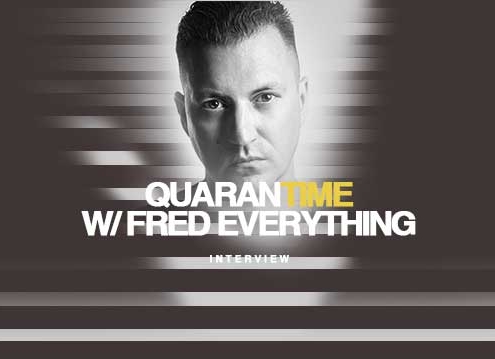 https://per-vurt.com/wp-content/uploads/2021/05/Blog-Profile-Image-RESIZED-LOWER-RES-620px.jpg
359
620
G-Mohris
https://per-vurt.com/wp-content/uploads/2019/10/Final-Logo-Header.png
G-Mohris
2021-05-05 00:39:58
2021-05-05 00:41:59
QUARANTIME WITH FRED EVERYTHING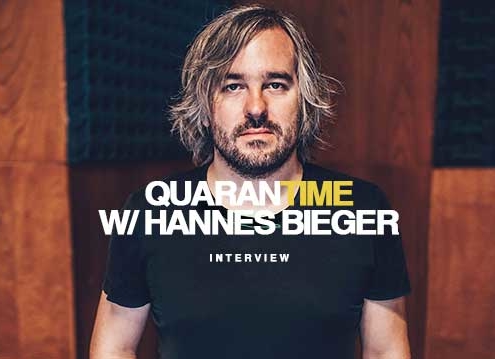 https://per-vurt.com/wp-content/uploads/2021/04/Blog-Profile-Image-RESIZED-LOWER-RES-620px-1.jpg
359
620
G-Mohris
https://per-vurt.com/wp-content/uploads/2019/10/Final-Logo-Header.png
G-Mohris
2021-04-23 19:31:53
2021-04-23 19:31:53
QUARANTIME WITH HANNES BIEGER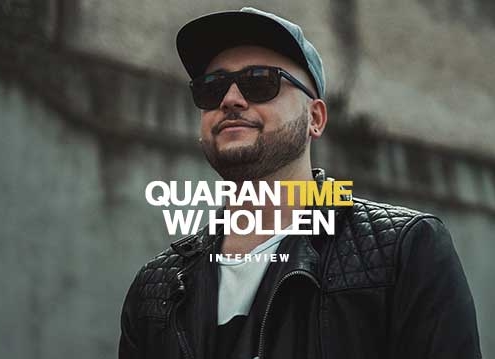 https://per-vurt.com/wp-content/uploads/2021/04/Interview-Hollen-Per-vurt-Blog-.jpg
359
620
G-Mohris
https://per-vurt.com/wp-content/uploads/2019/10/Final-Logo-Header.png
G-Mohris
2021-04-05 17:23:24
2021-04-05 17:23:24
QUARANTIME WITH HOLLEN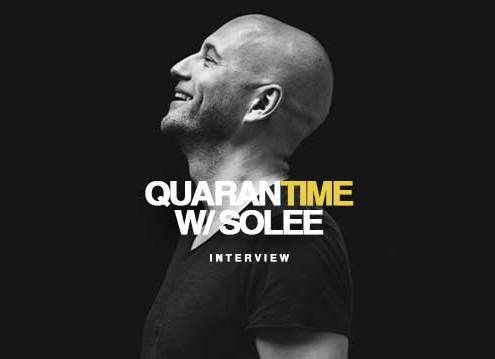 https://per-vurt.com/wp-content/uploads/2021/03/Interview-Solee-DJ-Producer-Parquet-Recording-Lebanon-Cover.jpg
359
620
G-Mohris
https://per-vurt.com/wp-content/uploads/2019/10/Final-Logo-Header.png
G-Mohris
2021-03-29 00:02:14
2021-03-31 22:56:53
QUARANTIME WITH SOLEE