A CHAT WITH ANJA SCHNEIDER
A force is any interaction that will change not only the motion of an object, but also the motion of energy. Renowned as one of the hardest working figures, Anja Schneider is a tireless creative force, that has been putting the global dance music industry into motion.

She is a DJ, producer, the boss behind her label Sous Music, and a radio broadcaster, what made her responsible for introducing a generation of Berliners to electronic music since 2000.

I have had the chance to interview Anja Schneider and ask her about her career, her tips and tricks for the DJs and Producers who are exploring their path in the electronic music domain.
1. ANJA SCHNEIDER: A DJ, PRODUCER, RADIO BROADCASTER, LABEL OWNER, TIRELESS CREATIVE FORCE, MENTOR, AND MOTHER! HOW ARE THESE TITLES INTERLINKED WITH YOU AND HOW DO YOU SUSTAIN A SUCCESSFUL CAREER ON ALL THOSE ASPECTS?
I guess the truth is that I like to be busy! I am lucky enough to have had the opportunity for my job to also be my greatest passion – music – and so to me, it makes total sense that I do all I can within and around the music that I love.
Of course, many of the things I do are a simple evolution of that passion. As was the way back in 90s when everything was brand new and growing up from the very first seeds of a scene, there was opportunities to get involved in making parties, DJing, and presenting radio shows – all of which I loved – and all of a sudden what was a hobby for the weekends turned into a full-time job.
For a long time, radio was my focus, but this led to more and more DJing in clubs and the natural step from there was to make a record label which then ends up taking over your life and becomes a serious business employing many people and being responsible for the careers of multiple artists.
When you love what you do, you always find the energy and the time what needs to be done.
2. HOW DID YOU APPROACH THE MUSIC INDUSTRY AND WHAT HIGHLIGHTS CAN YOU POINT OUT TO DURING YOUR EARLY YEARS?
I started out like everyone, as a music fan which all of a sudden went to a new level when I moved to Berlin from my hometown of Cologne in 1990.
I quickly fell in love with the scene that was exploding in Berlin at that time. I know it has become a cliche, but those early days were really very specially and hugely inspirational.
There was this feeling that anything was possible and that you were witnessing the start of a cultural revolution. For me this was the most exciting thing about those times. The energy of people being creative and free.
3. YOU HAVE GIVEN AN "EARLY PLATFORM" TO THE LIKES OF SOLOMUN AND NICOLE MOUDABER. TELL ME MORE ABOUT THIS PLATFORM?
For me as a person I very much get my inspiration and good feelings from sharing experiences and ideas with other people.
I have never been the type of person who is only interested in themselves or who is able to constantly have good ideas all of my own. So, working with other artists is very normal for me and I have always been most interested in working with new talent.
There is something unique about an artist's energy when they are at the start of their journey. They are hungry and full of ideas and creativity, for me, this is the most inspiring thing.
In fact, I would go so far as to say sharing is very important to me in every area of my life. I think this is one of the things I have struggled with during the pandemic – I need to be amongst other people, being sociable, and sharing experiences
4. YOU HAVE MADE A TRANSITIONAL MOVE IN 2017. A TURN OF A PAGE THAT GAVE BIRTH TO YOUR LABEL SOUS MUSIC. HOW AND WHY DID ALL THAT HAPPEN AND WHAT HAS BEEN THE MOTIF BEHIND THE SUCCESS OF YOUR IMPRINT?
At the time I found I was feeling uninspired and that I felt something was missing creatively. My situation had become defined by everything I had built up around me, but I was not getting a good energy back from it anymore.

It was not an easy decision to make but stepping away from everything and starting over was the right thing to do. It restored my creative freedom and allowed me to relax more over the direction I was taking with my music.
This is the benefit of being a small, new label. You can experiment and allow yourself the space to find a path. This was the ethos I wanted to follow. The plan was to not have a plan. To do what I felt was right at any particular time without worrying about the consequences. That is the spirit of Sous Music.
5. WHAT DAW DO YOU USE AND WHAT ARE YOUR FAVORITE PLUGINS AND FAVORITE HARDWARE SYNTHS?
I work with Ableton and have a mixture of vintage and modern synths.
6. HOW DO YOU START A NEW TRACK? WHAT IS YOUR APPROACH TOWARDS MUSIC MAKING AND WHAT ARE THE KEY FACTORS TO FOCUS ON IN ORDER TO AVOID WRITER'S BLOCK?
The ideas are always in my head. Maybe inspiration comes from sounds I hear as I am walking around or in films or other songs.
Before Covid I came home after a long weekend and was full on inspired by a good club night and full dancefloors.
Those time are over and at the moment. I'm very focused on working with vocalists and making music which is more for home listening, not dancefloors. Going deeper and slower and more in a direction of breakbeats then 4/4.
7. YOUR TOP 5 "NOT TO DO" WHEN DJ'ING?
Honestly, I wish I was back behind the decks and I would be so grateful. (I wouldn't say no to anything ha ha ha) however, I think if you are looking for some advice from my experience I would say:
No after party
No going to the club with promoter direct from the beginning of the party
No taking requests for which music to play
Don't think you know what music will work best at a club, listen to people who know what works
No oversleeping before the show
8. YOUR TOP "NOT TO DO" YOU WISH PROMOTERS KNEW?
Do not feel you have to take me to a "German Restaurant" wherever you are. Beer and Schnitzel are not my type of thing when I'm traveling
9. IF THERE IS A MINISTRY FOR THE GLOBAL ELECTRONIC MUSIC INDUSTRY AND YOU ARE APPOINTED TO BE THE MINISTER, WHAT ARE THE MAJOR CHANGES YOU WOULD MAKE?
I would love to make clubs and raves and festivals a safe place for everyone.
I would work hard for equality and that we don't have any VIP sections or tickets. Everyone should be welcomed, and we are all the same.
I would like to change this pop star behavior which seems to be taking over more than ever now in the electronic music scene.
10. YOU HAVE BEEN TO LEBANON. HOW DO YOU DESCRIBE THE LEBANESE CROWD AND WHAT ADVISES WOULD YOU GIVE OUR STUDENTS WHO ARE LEARNING HOW TO DJ AND PRODUCE?
Lebanon is one of the most interesting countries to visit. The crowd is always such an inspiration to play for. People are so open and excited. It's a totally new energy.
Peaceful and with an open mind in a way that I have not experienced often. The way Lebanon understand clubs, venues and atmosphere is totally special. I would do everything to keep this scene alive and that all the effort people have made pays off.
For me, it's the best!
PER-VURT ?
" That's my kind of a studio and space!!! Yeah, it looks amazing. It's great that you keep the spirit alive and are taking and encouraging young people to experience electronic music without the need of having to go to a club.

It's so very important to grow the scene in your hometown and get local musicians on board. This kind of attitude is the future. "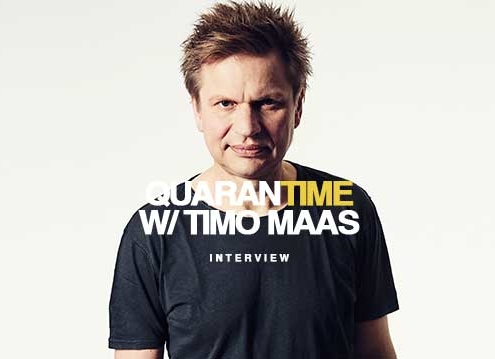 https://per-vurt.com/wp-content/uploads/2021/06/TIMO-MAAS-LATEST.jpg
359
620
G-Mohris
https://per-vurt.com/wp-content/uploads/2019/10/Final-Logo-Header.png
G-Mohris
2021-06-29 00:36:26
2021-06-29 00:44:16
QUARANTIME WITH TIMO MAAS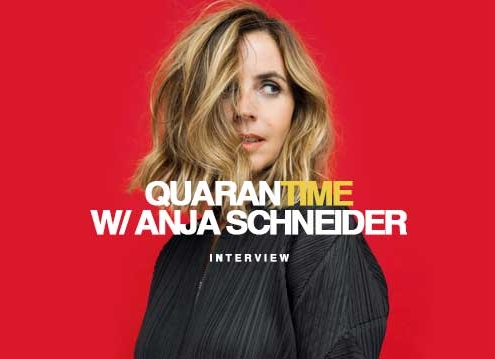 https://per-vurt.com/wp-content/uploads/2021/05/Anja-Schneider.jpg
359
620
G-Mohris
https://per-vurt.com/wp-content/uploads/2019/10/Final-Logo-Header.png
G-Mohris
2021-05-25 16:53:01
2021-05-25 16:53:01
QUARANTIME WITH ANJA SCHNEIDER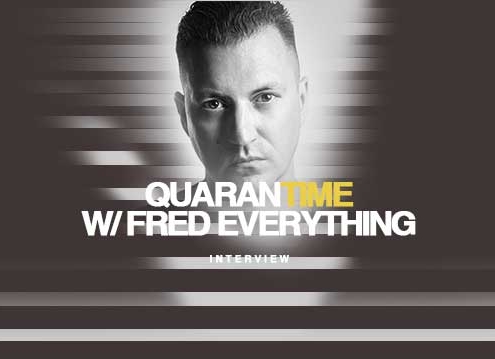 https://per-vurt.com/wp-content/uploads/2021/05/Blog-Profile-Image-RESIZED-LOWER-RES-620px.jpg
359
620
G-Mohris
https://per-vurt.com/wp-content/uploads/2019/10/Final-Logo-Header.png
G-Mohris
2021-05-05 00:39:58
2021-05-05 00:41:59
QUARANTIME WITH FRED EVERYTHING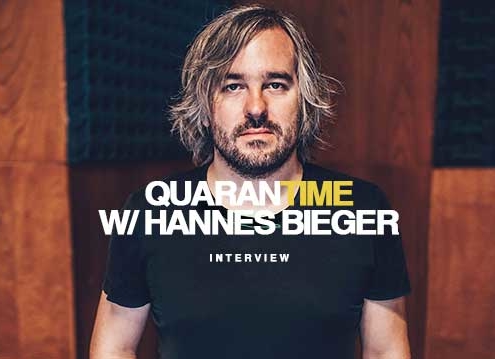 https://per-vurt.com/wp-content/uploads/2021/04/Blog-Profile-Image-RESIZED-LOWER-RES-620px-1.jpg
359
620
G-Mohris
https://per-vurt.com/wp-content/uploads/2019/10/Final-Logo-Header.png
G-Mohris
2021-04-23 19:31:53
2021-04-23 19:31:53
QUARANTIME WITH HANNES BIEGER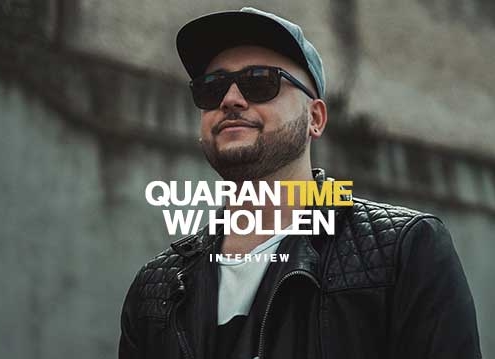 https://per-vurt.com/wp-content/uploads/2021/04/Interview-Hollen-Per-vurt-Blog-.jpg
359
620
G-Mohris
https://per-vurt.com/wp-content/uploads/2019/10/Final-Logo-Header.png
G-Mohris
2021-04-05 17:23:24
2021-04-05 17:23:24
QUARANTIME WITH HOLLEN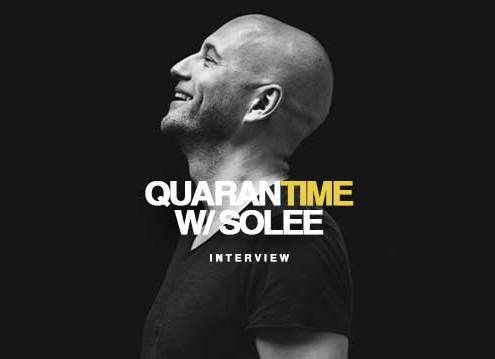 https://per-vurt.com/wp-content/uploads/2021/03/Interview-Solee-DJ-Producer-Parquet-Recording-Lebanon-Cover.jpg
359
620
G-Mohris
https://per-vurt.com/wp-content/uploads/2019/10/Final-Logo-Header.png
G-Mohris
2021-03-29 00:02:14
2021-03-31 22:56:53
QUARANTIME WITH SOLEE