A CHAT WITH NICK DEVON
Athens based DJ & Producer Nick Devon, known of his magical story telling sound, and his journey transcending approach, shares valuable insights about his career in the electronic music industry.

His dedication, love, and passion for electronic music put him on the worldwide map, touring the globe as a DJ and signing on respected labels such as Steyoyoke, contributing to a collective musico-therapy and crafting of himself yet another agent of love.

I have had the chance of interviewing Nick and ask him about his life in this quarantine, his top 5 plugins, top 5 what not to do when DJ'ing, and about 5 things he wishes promoters knew, as well as other interesting questions about the global dance music industry.

1. DOES THIS GLOBAL LOCK-DOWN INSPIRE YOU IN ANY WAY? AND HOW ARE YOU MOLDING WITH THE NEW REALITY?
For sure this global lock-down affected the music industry and everyone involved. The first days were very difficult since I was trying to adapt to the new situation but eventually it turned out to be very creative for me.
I pushed myself to start training and playing live set, got to know more and in depth my gear and I created my new EP called Adaptation which came our recently on Steyoyoke Rec. All of that during the lock-down.
2. HOW DID YOU APPROACH THE MUSIC INDUSTRY AND WHAT WERE YOUR FIRST STEPS THAT HELPED YOU REACH WHERE YOU ARE NOW?
Since my early age, I was inspired by DJs and Musicians that played their music in front of an audience and the feeling of creativity and sharing their work with likeminded people.
I never wanted to be famous or make big money out of music – I just wanted to create something that will touch other people's heart and soul. This is how I approach the music industry although I understand the need for exposure and that this is actually a big business, but I prefer to stay romantic and real to myself and my values.
To create beautiful music, share my art with the others and become better and better every day is my moto. I believe that if you have passion, a plan, persistence and never give up, you can achieve your goals.
3. DOES YOUR MUSIC REFLECT YOUR STORY? AND DO YOU BELIEVE THAT YOU ARE ALWAYS CONSCIOUS OF WHAT YOUR HANDS ARE CREATING WHILE PRODUCING, OR IS THERE A FORCE BEYOND NATURE THAT IS ALWAYS GUIDING YOUR PRODUCTION PROCESS?
Every single track of mine has a story, especially if we are talking about an EP or even better an album.
Whenever I turn on my machines and start jamming, it is always a blank page. One sound brings the other and both combined to start creating the initial idea and vibe of the track. I don't think there is a force beyond nature that is guiding me.
Everything I create is already inside me, pictures, sounds, smells, tastes which I translate into music, always with the help of these so-called "happy accidents" and trial and error.
4. HOW DO YOU GO WITH THE OVERALL TRACK COMPOSITION? AND HOW DO YOU PLAN FOR AN ARRANGEMENT?
Depending on my mood, I sometimes start with a melody that is stuck in my head or a groove that I create on the fly using my drum machines.
From that point on, I try to build a bassline in order for the track to have a "body" and then it is all a matter of mood, feelings and vibe, adding pads to make the track more atmospheric and of course I experiment with melodies and weird synth sounds.
5. HOW DO YOU DESCRIBE THE LEBANESE CROWD, PEOPLE, YOUR EXPERIENCES, AND THE COUNTRY IN GENERAL?
I love the Lebanese crowd. Very dedicated to electronic music and very well educated in our scene.
I think it is becoming a part of their culture, the club scene in Beirut is insane with big clubs, great productions and installations and the crowd is always so cheerful and receptive to new sounds.
It is a blessing to play in front of this audience and feeling the energy of this beautiful country. I have visited Beirut numerous times and I never ever get bored of it.
6. WHAT ADVISES DO YOU GIVE TO THE PEOPLE LEARNING TO BECOME MUSIC PRODUCERS? HOW CAN THEY MAKE IT OUT THERE?
Everything in life should be driven by passion. The same applies to Djing and music production. My only advice to new producers is to stay true to their sound, always evolving and staying humble.
Success might come in one day or in one lifetime but the most important is the whole journey. Enjoy the ride.
7. YOUR TOP 5 "NOT TO DO" WHEN PERFORMING
Don't get wasted, try to stay sober…nobody wants to watch a drunk DJ doing mistakes and performing poorly
Stay focused on your task but also keep in mind that you need to check out the crowd and interact with it. Sometimes the crowd will tell you if you are doing a really good or a really bad job
Be prepared and do your homework. It is essential to know the music you are about to play and how each track is combined with another. Don't fall into the trap of playing the hot tracks. Be a creative DJ/performer and not a jukebox
Get a good rest before the gig. Being tired or sleepless will affect your performance
Don't be too expressive with your moves and hands. You are a DJ and not a dancer. Of course you can move and dance while performing but never overdo it… people are here to listen to your music selection and not for your dance moves
8. YOUR TOP 5 "NOT TO DO" YOU WISH PROMOTERS KNEW?
I feel blessed to have worked with really professional promoters but there were always some exceptions…so these 5 DON'Ts apply to them
Treat the artists with respect. They are your guests and you need to make them feel comfortable and safe
Be professional. Respect the deadlines, invoices, itineraries and payments on time
Know your guest DJ's playstyle and music. Adjust the opening act and the supporting DJs accordingly. Too many times I've experienced a really bad "warm up"  from DJs before me and as a result is was a vibe killer.
As a promoter you are supposed to promote your event. Don't expect that from your guest DJ
Don't fall into the trap of booking only super hyped DJs. There are so many other artists out there who can perform equally or sometimes better than the super star DJs with a fraction of the booking fee. A huge example is the amazing local artists and DJs in Beirut. I was amazed by the skills, passion and performance
9. WHAT DAW DO YOU USE AND WHAT ARE YOUR TOP 5 PLUGINS AND TOP 5 HARDWARE?
The DAW I am using is Ableton Live
My Top 5 Plugins:
Geforce Oddity 2
Fabfilter PRO-Q
Soundtoys Echoboy
Native Instruments Massive X
Valhalla Supermassive
My Top 5 Hardware
Roland Juno 6
Strymon Big Sky
My Modular Rig (Clouds, Rings, Moog Mother 32, Hermod, Endorphines Milky Way, Pamela's New Workout)
Elektron Octatrack
Squarp Instruments Pyramid
10. IF YOU COULD CHANGE ANYTHING ABOUT THE GLOBAL ELECTRONIC MUSIC INDUSTRY, WHAT WOULD IT BE?
I don't want to sound like a grumpy old man but I prefer the scene as it was a decade or more ago. Less Instagram and less spotlight on marketing DJs …more focus on talent and dedication.
Things used to be driven by music and only by that.  I think the current pandemic was a big reset and I can only hope for some things to change to the better
PER-VURT ?
" I respect your mission on teaching electronic music. It is something I didn't have during my early age and I know the struggle of new producers. I wish you can keep up doing a good job, there are thousands of new producers that will definitely get benefit of this effort. Thank you for having me and I hope we meet up soon "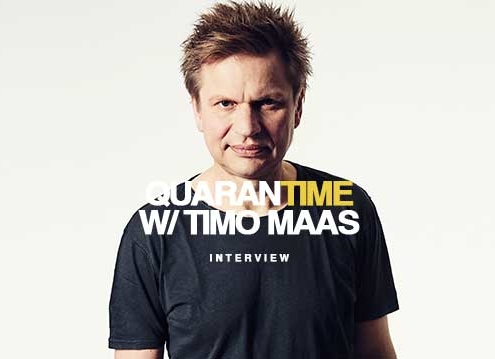 https://per-vurt.com/wp-content/uploads/2021/06/TIMO-MAAS-LATEST.jpg
359
620
G-Mohris
https://per-vurt.com/wp-content/uploads/2019/10/Final-Logo-Header.png
G-Mohris
2021-06-29 00:36:26
2021-06-29 00:44:16
QUARANTIME WITH TIMO MAAS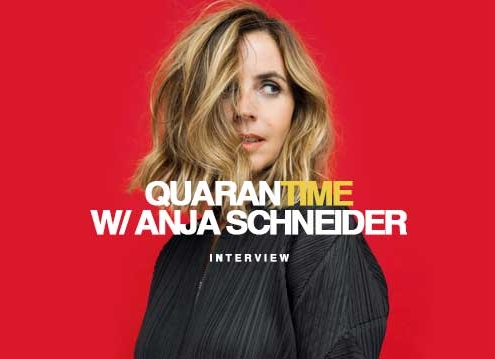 https://per-vurt.com/wp-content/uploads/2021/05/Anja-Schneider.jpg
359
620
G-Mohris
https://per-vurt.com/wp-content/uploads/2019/10/Final-Logo-Header.png
G-Mohris
2021-05-25 16:53:01
2021-05-25 16:53:01
QUARANTIME WITH ANJA SCHNEIDER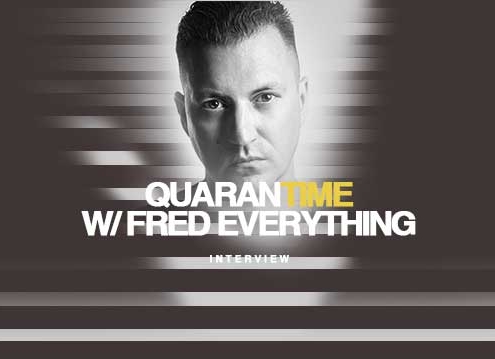 https://per-vurt.com/wp-content/uploads/2021/05/Blog-Profile-Image-RESIZED-LOWER-RES-620px.jpg
359
620
G-Mohris
https://per-vurt.com/wp-content/uploads/2019/10/Final-Logo-Header.png
G-Mohris
2021-05-05 00:39:58
2021-05-05 00:41:59
QUARANTIME WITH FRED EVERYTHING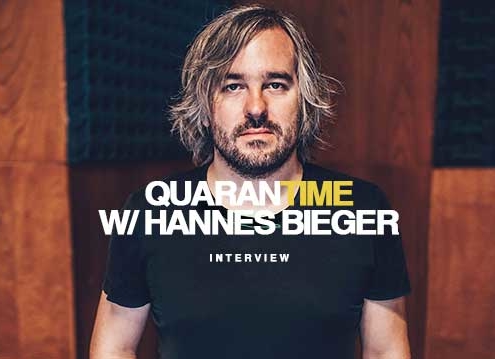 https://per-vurt.com/wp-content/uploads/2021/04/Blog-Profile-Image-RESIZED-LOWER-RES-620px-1.jpg
359
620
G-Mohris
https://per-vurt.com/wp-content/uploads/2019/10/Final-Logo-Header.png
G-Mohris
2021-04-23 19:31:53
2021-04-23 19:31:53
QUARANTIME WITH HANNES BIEGER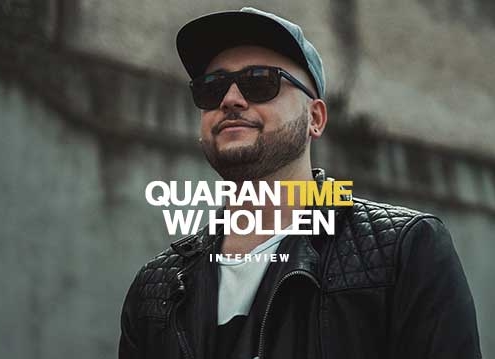 https://per-vurt.com/wp-content/uploads/2021/04/Interview-Hollen-Per-vurt-Blog-.jpg
359
620
G-Mohris
https://per-vurt.com/wp-content/uploads/2019/10/Final-Logo-Header.png
G-Mohris
2021-04-05 17:23:24
2021-04-05 17:23:24
QUARANTIME WITH HOLLEN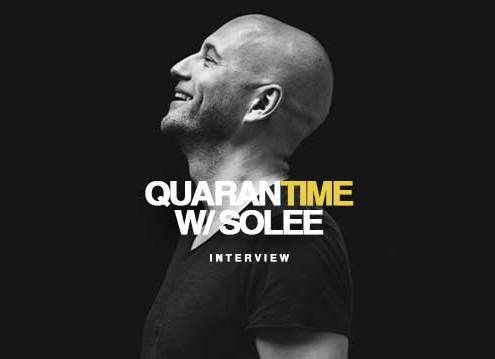 https://per-vurt.com/wp-content/uploads/2021/03/Interview-Solee-DJ-Producer-Parquet-Recording-Lebanon-Cover.jpg
359
620
G-Mohris
https://per-vurt.com/wp-content/uploads/2019/10/Final-Logo-Header.png
G-Mohris
2021-03-29 00:02:14
2021-03-31 22:56:53
QUARANTIME WITH SOLEE