A CHAT WITH SOUL BUTTON
Based in Europe's most vibrant music city, Berlin, Soul Button has undoubtedly left a distinctive mark on the local scene. His exceptional producing skills make him an aural innovator, empowering his work with a unique edge and thus stamping it with a distinguishable trademark sound – Ethereal Techno.

His labels Steyoyoke, Steyoyoke Black and Inner Symphony have become an institution within the underground music circles. Along with his cutting edge radio shows and podcast series, Soul Button has substantially increased his following over the last few years. His international exposure and success affirms his place in the current electronic music scene.

Having cemented himself firmly in the scene, Soul Button maintains focus on the continuous growth and development of his labels as well as his own personal career. The upcoming years will surely be busy with new tours and projects on the horizon.

I've had a chance with Chris and asked him about the electronic music scene, his insights, tips, tricks, and valuable questions on which he was kind and generous answering
1. HOW ARE YOU SPENDING YOUR TIME BEING ISOLATED AND WHERE ARE YOU GAINING YOUR INSPIRATION FROM?
Hi guys, I have to admit that I kind of enjoyed the lockdown even though it wasn't so strict here in Berlin. I finally had more time for myself to start new projects for the labels and still spending a crazy amount of time in the studio.
I'm not sure there's a specific thing that inspires me to make music. I pretty much listen to music 24/7 and I think the different sounds and sonorities I hear on a daily basis between promos, demos, music from friends, soundtracks from movies, etc., is where I gain most of my nspiration from.
2. WHAT WERE THE FIRST STEPS YOU TOOK THAT HAVE LED YOU TO WHERE YOU ARE NOW?
Definitely opening a label at the right time, 8 years ago, was a good move. It gave me a solid and stable support in order to progress in my career.
If I have to go beyond that, the best step was definitely to dedicate my entire life, from 18 until now (I'm 44), in front of synths, keyboards, drum machines, sequencers and later on … sound cards and plugins 🙂
3. HITTING PLAY ON A STEYOYOKE TRACK TRIGGERS ONE'S SOUL BUTTON, WHAT DIMENSIONS DOES THIS BUTTON OPEN UP IN ONE'S SOUL?
It opens up raw emotions to deeply feel more than just the music itself but the atmosphere, love and everything that surrounds you.
4. HOW DO YOU GO WITH THE OVERALL TRACK COMPOSITION? AND HOW DO YOU PLAN FOR AN ARRANGEMENT?
I produce loops everyday. Once I have 10-15-20 loops, I choose 2 or 3. I work on the loop, adding sounds, drums etc. When I think I have something to work from, I start to write an arrangement and try to give shape to the track.
Sometimes I realize the track needs something more, something something less, sometimes it becomes a bomb, sometimes I trash it, but the work flow is always the same.
5. HOW DO YOU DESCRIBE THE LEBANESE CROWD, PEOPLE, YOUR EXPERIENCES, AND THE COUNTRY IN GENERAL?
I love the country, the food and the vibe of the people. I'm Italian and we have many similarities with the Lebanese which is why I always feel at home in Beirut.
I've made lots of friends during the times I've played there and I like how people are really passionate and into the music. It's one of the few countries where the crowd knows a lot of the tracks I play. I'm always happy like a kid when I'm booked in Lebanon.
6. WHAT ADVICE DO YOU GIVE TO THE PEOPLE LEARNING TO BECOME MUSIC PRODUCERS? HOW CAN THEY MAKE IT OUT THERE?
The only suggestion I can give is to forget about listening to what other producers or producers they love are making. I see a lot of people trying to make the same style or sound of their favorite producers and end up creating some bad copies of well done tracks.
It's better to focus only on your own creativity, personal taste and ideas. This is the only way to build up your own musical touch, which in the long term can be distinctive of your own style.
People, especially now where everything sounds the same, are tired of listening to the same "soup". They appreciate the diversity a lot more. So, just stop listening and build your own character and personality.
7. YOUR TOP 5 "NOT TO DO" WHEN PERFORMING
Don't smoke if there are cameras.
Don't press the "CUE" button of the wrong CDJ.
Don't accept drinks from just anybody. Once I asked for a glass of water and I drank a glass full of
pure vodka.
Don't drink so much, because I don't like to leave the console for the toilet.
Don't look at the person who is in front of you for hours, standing and not dancing, and staring at
you like a weirdo. Those people usually scare me. I always wonder what they're thinking.
8. YOUR TOP 5 "NOT TO DO" YOU WISH PROMOTERS KNEW?
Don't ask me to go to an after party after an extended set. I'm always destroyed but they're so
excited to keep partying and all I want to do is sleep 🙂
Don't leave me around people who want to know which track I am playing, while I am playing.
Don't leave me all day at the hotel – I want to go around and meet people. I get really bored waiting.
Stop offering me alcohol and drugs because I don't need it.
Don't bring me to super delicious restaurants right before the performance because I usually eat a lot and after, I feel like sleeping instead of playing. This happens all the time in Lebanon. I can't say no to all that mouth-watering food.
9. DO YOU PREFER TO PLAY IN A CLUB OR IN A FESTIVAL AND WHY? HOW DO YOU CONTROL THE ENERGY ON THE DANCEFLOOR?
I prefer smaller parties because I like the more intimate connection with the crowd. I usually love people around me except for the ones who want to have a full on conversation while I'm playing.
I love private parties and I don't usually like festivals. The crowd is way too far from me and it's pretty unusual to play for more than an hour and a half, and I prefer longer sets. Festivals are more of a showing off for DJs.
The only exciting thing is being able to play in front of thousands of people which gives you a strong energy. I do control the crowd with the selection of the tracks. I like to go melodic but I also know that people take stuff and want to dance hard. So, when I feel that the crowd is at the peak of their energy level and about to explode, I start introducing some melodies to calm them down.
After 2 or 3 slow and melodic tracks, once they're in the melodic trip, I start again with another banger dance floor track. It's the simplest technique ever but it works.
10. IF YOU COULD CHANGE ANYTHING ABOUT THE GLOBAL ELECTRONIC MUSIC INDUSTRY, WHAT WOULD IT BE?
I wish everyone knew how bad and damaging it is to download music from illegal pirate websites.
I wish that one day, they'll realize how much they contribute in destroying not only the music, but also the emotions and motivation of every single artist. Try to imagine how much better music we could have if the artists are able to get what they deserve to motivate themselves and produce more.
Trust me, if each artist could pay his bills producing music, and do that for a living, we would have many more talented artists producing amazing music.
But what I see now is a lot of talented people who are forced to give up because they don't get enough money for it and the ones who can live on Dad's money, release completely garbage music.
So, if you download music for free, you cannot tell me YOU LOVE MUSIC.
And I am not talking about the lucky DJs that have well paid gigs, I'm talking about all the unknown, very talented artists who are forced to give up because people think it's perfectly ok to download music instead of buying. One track is 1-2 euro but they have money for cigarettes, drugs and not music.
A quote comes to my mind: "It's one thing for the industry to lose half its revenue to piracy; it's
another to destroy it emotionally."
PER-VURT ?
" I think a good music production school should focus more on teaching how to choose the right sound while producing a track and how to process correctly in order to sound great while mixed with all the other elements of a track. I say this because many schools teach people, for example, how to create a drum loop but not how to choose the right "snare", the right "hat" or the right "tom", and cut all the unnecessary frequencies that you don't need in the mix. People still think that they can improve the sound with the mix and afterwards with the mastering, but nobody taught them that everything depends on the single choice of each single sound that you choose while producing a track.

Thanks for having me,
Chris "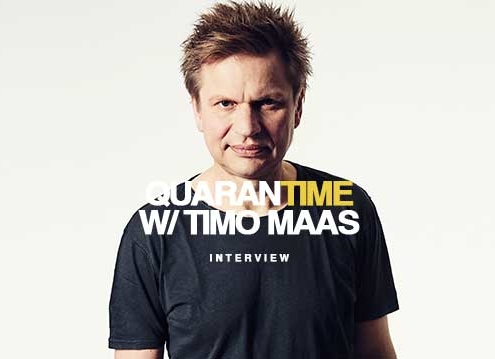 https://per-vurt.com/wp-content/uploads/2021/06/TIMO-MAAS-LATEST.jpg
359
620
G-Mohris
https://per-vurt.com/wp-content/uploads/2019/10/Final-Logo-Header.png
G-Mohris
2021-06-29 00:36:26
2021-06-29 00:44:16
QUARANTIME WITH TIMO MAAS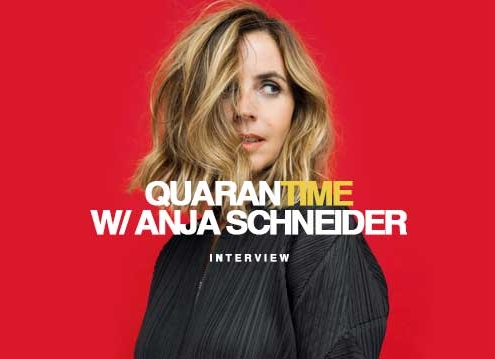 https://per-vurt.com/wp-content/uploads/2021/05/Anja-Schneider.jpg
359
620
G-Mohris
https://per-vurt.com/wp-content/uploads/2019/10/Final-Logo-Header.png
G-Mohris
2021-05-25 16:53:01
2021-05-25 16:53:01
QUARANTIME WITH ANJA SCHNEIDER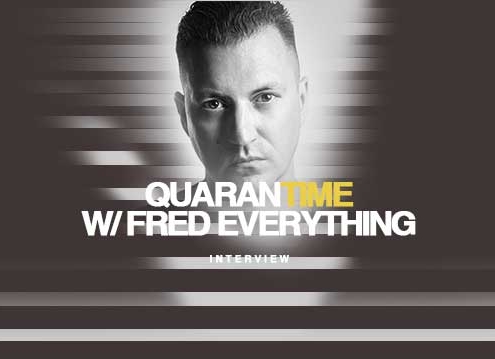 https://per-vurt.com/wp-content/uploads/2021/05/Blog-Profile-Image-RESIZED-LOWER-RES-620px.jpg
359
620
G-Mohris
https://per-vurt.com/wp-content/uploads/2019/10/Final-Logo-Header.png
G-Mohris
2021-05-05 00:39:58
2021-05-05 00:41:59
QUARANTIME WITH FRED EVERYTHING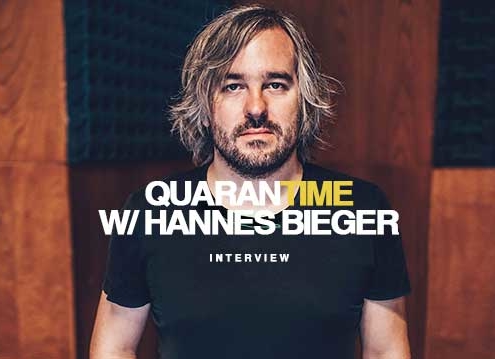 https://per-vurt.com/wp-content/uploads/2021/04/Blog-Profile-Image-RESIZED-LOWER-RES-620px-1.jpg
359
620
G-Mohris
https://per-vurt.com/wp-content/uploads/2019/10/Final-Logo-Header.png
G-Mohris
2021-04-23 19:31:53
2021-04-23 19:31:53
QUARANTIME WITH HANNES BIEGER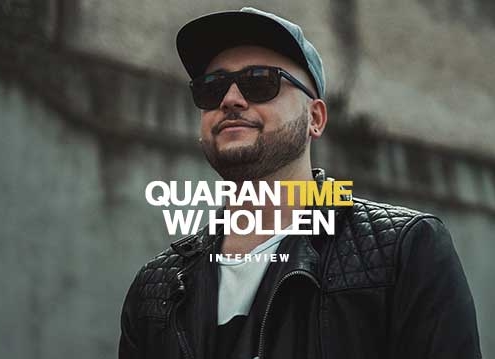 https://per-vurt.com/wp-content/uploads/2021/04/Interview-Hollen-Per-vurt-Blog-.jpg
359
620
G-Mohris
https://per-vurt.com/wp-content/uploads/2019/10/Final-Logo-Header.png
G-Mohris
2021-04-05 17:23:24
2021-04-05 17:23:24
QUARANTIME WITH HOLLEN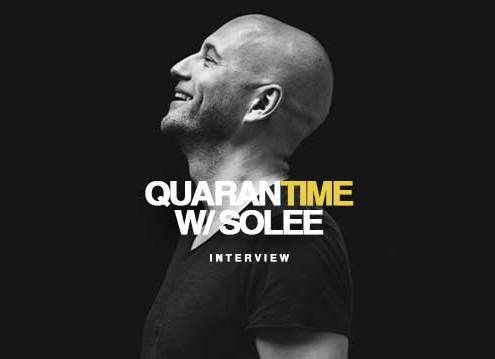 https://per-vurt.com/wp-content/uploads/2021/03/Interview-Solee-DJ-Producer-Parquet-Recording-Lebanon-Cover.jpg
359
620
G-Mohris
https://per-vurt.com/wp-content/uploads/2019/10/Final-Logo-Header.png
G-Mohris
2021-03-29 00:02:14
2021-03-31 22:56:53
QUARANTIME WITH SOLEE