A CHAT WITH GUZY
I met GUZY at Per-vurt Studio last year and it was very unfortunate that we did not have days to spend together as it was great to have him around and discuss matters related to electronic music with him.

Not only he has a pure heart, a clean mind, and a crystal soul, he is very well equipped with knowledge and passion to what he does and loves the most, and is totally immersed and driven by emotions.

I've had a chat with GUZY asking him about his quaranTIME and how he's going through it, as well as reviewing with him his favorite plugins & DAW, and delivering his advises to the upcoming talents.

1. HOW ARE YOU SPENDING YOUR TIME BEING ISOLATED AND WHERE ARE YOU GAINING YOUR INSPIRATION FROM?
I'm spending my time mostly at home with my girlfriend or in my studio to work on new tracks every other day, so there is a good balance.
My inspiration is coming from the fact that there is a lot to process at the moment. I guess you have different options to get along with the crisis, for me its definitely the get your ass up and work as hard as you can option, to get ready for the time when these circumstances are ending.
Since this crisis started I have never been bored. I got into a lot of nice conversations with friends from all over the world, which really inspired me. Also time is limitless right now, which gives you more space in your head to be creative.
Because I'm emotionally driven, these days give me a lot of inspiring moments. There is a lot happening, things change, also to people surrounding me. Processing this is a big thing for me, So I can translate this process into sound.
2. AS AN ARTIST, HAS THIS QUARANTINE BENEFITED YOU IN ANY WAY MUSICALLY??
Absolutely, I think it's nice to not have the same pressure that I usually have. These circumstances give you new opportunities. I try more things, and like that I learned a lot more.
Due to Covid-19 I feel like you exchange more thoughts in Zoom calls or in WhatsApp. I think it's good to have that time (even though i wish it wouldn't be like it is), but I see it as a chance to grow.
3. WHAT WERE THE FIRST STEPS YOU TOOK THAT HAVE LED YOU TO WHERE YOU ARE NOW?
I think it all starts with the first song you ever heard in your life, right… so definitely listening to music a lot in any kind of genre. I might be a little nerdy when it comes to certain music genres, not too nerdy but a good amount to be interested in sounds and cultures around it. So my first step is or was being interested in music itself.
Talking about electronic music (Producing and Djing) though, I started with spinning tunes before producing them. It all started with Hip Hop and other genres like that. Jonas Saalbach introduced me to the idea to spin electronic tunes when I recorded a Vinyl Set as a demo for a Party in Beirut actually.
That day he gave me his USB stick in his studio and said try that… I did and fell in love with electronic music and its mixing. Not long after that he suggested me to learn Ableton as I was curious about the production side.
My first Youtube tutorials have been a disaster. So I made an Ableton class (6 Days every day with homework) to get the basics going. From that point I was able to move in Ableton and involve in what I'm doing.
It's still a long way to get where I want to be, but each day I open the DAW I get a little bit closer. An exchange with other people that are doing the same as you is always helpful.
4. HOW DID YOU APPROACH THE MUSIC INDUSTRY, AND HOW WOULD YOU DESCRIBE YOUR FIRST PERFORMANCE?
I think a bit is said in the last answer, it was a coincident that happened, plus my interest in music which was driving me into this direction.
The first time I played music in front of other people was a crazy night to be honest. Me and my friend Rick were asked to make music on a birthday party of a friend (Vronie, hey Vronie, hey Rick, thanks for guiding me this way!), so we played music we liked and we thought people want to hear while partying. It went well, without even knowing what we were doing. I should not even tell you about our Equipment situation back then, haha.
The first performance with electronic music was in my old flat in this small student town called Marburg were I grew up and lived for a long time before i moved to Berlin. We had a house party with my flatmates.
5. FOR THOSE WHO ARE JUST STARTING A MUSICAL CAREER, ARE THERE ANY GUIDELINES TO FOLLOW?
Be yourself, try not to copy something, try new things, don't be scared and have fun with what you do, believe in it and stay positive.
6. WHAT DAW DO YOU USE AND WHAT ARE YOUR TOP 5 PLUGINS
I use Ableton Live Suite and my favorite plugins are:
Soundtoys: Echoboy
Soundtoys: Decapitator
Spectrasonics: Omnisphere 2
Ismism : Bassism
7. WHAT ADVICE WOULD YOU GIVE UPCOMING TALENTS TO GROW?
Take your time, relax and don't force it too much. Be present and learn as much as you can. Analyze what you like and try to find out, what exactly it is and how it makes the difference to other things.
8. YOUR TOP 5 "NOT TO DO" WHEN DJ'ING?
Playing too much with the gainfader. I am talking about those stupid ups and downs as fast as you can to create some tension, I have never seen something like that work.
Using too much effects and opening them too much, so a track is getting destroyed. The producers put so much energy and thoughts on reverbs and delays, so I think you don't need to add too much to it. Out of respect plus mostly it sounds shit.
Playing tracks you don't feel yourself.
Say yes to a b2b if you don't want it to happen.
Being too hungry or too fed up (Food-wise but also Metaphorical)
9. ANY TRICK ON HOW TO READ THE CROWD AND CONTROL THE ENERGY ON THE DANCEFLOOR?
It's easier when you are close to the audience and not on a big stage, I think a personal connection needs to be there. A good DJ needs empathy, if you don't have it, it will be super hard to bond with the crowd in my opinion.
10. IF YOU COULD CHANGE ANYTHING ABOUT THE GLOBAL ELECTRONIC MUSIC INDUSTRY, WHAT WOULD IT BE?
That it's all about followers and social media, I mean I do it as well, but it would be so much nicer if there would be a way to get the same results without the need to post everyday.
Plus then it's getting commercial for premiers and re-postings and a whole market opened up, that shouldn't be there. The more money you have the better you get ( I guess it's not all the time like that but in some cases it is and it shouldn't be like that in my opinion)
PER-VURT ?
" When I was in the Per-vurt studio I was shocked in a good way. Hasan Awada brought me there, telling not too much about it and when we came down to the holy grail it was a true pleasure to see and touch all machines. Unfortunately we haven't had enough time to produce, it was more like a small try out of some synth I never touched before. Next time I will definitely bring more time to discover more, and maybe even produce a new track there! It's amazing and I can only suggest you to go and check it out. The nerd talk me and G-Mohris had was amazing too, there is more to talk about, so I hope to see you soon. "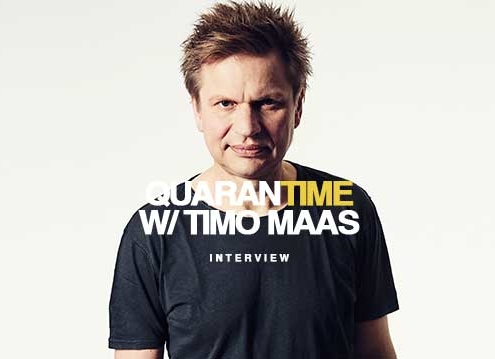 https://per-vurt.com/wp-content/uploads/2021/06/TIMO-MAAS-LATEST.jpg
359
620
G-Mohris
https://per-vurt.com/wp-content/uploads/2019/10/Final-Logo-Header.png
G-Mohris
2021-06-29 00:36:26
2021-06-29 00:44:16
QUARANTIME WITH TIMO MAAS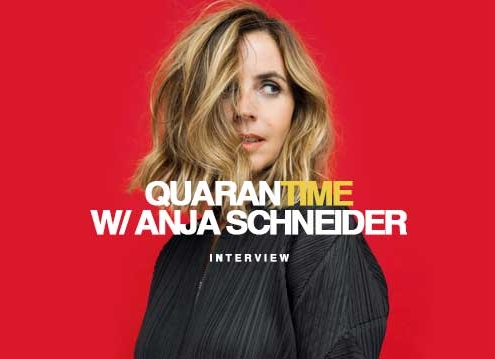 https://per-vurt.com/wp-content/uploads/2021/05/Anja-Schneider.jpg
359
620
G-Mohris
https://per-vurt.com/wp-content/uploads/2019/10/Final-Logo-Header.png
G-Mohris
2021-05-25 16:53:01
2021-05-25 16:53:01
QUARANTIME WITH ANJA SCHNEIDER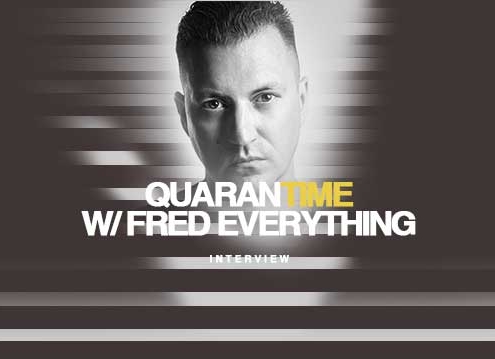 https://per-vurt.com/wp-content/uploads/2021/05/Blog-Profile-Image-RESIZED-LOWER-RES-620px.jpg
359
620
G-Mohris
https://per-vurt.com/wp-content/uploads/2019/10/Final-Logo-Header.png
G-Mohris
2021-05-05 00:39:58
2021-05-05 00:41:59
QUARANTIME WITH FRED EVERYTHING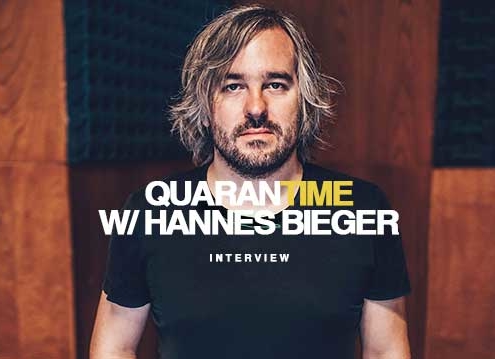 https://per-vurt.com/wp-content/uploads/2021/04/Blog-Profile-Image-RESIZED-LOWER-RES-620px-1.jpg
359
620
G-Mohris
https://per-vurt.com/wp-content/uploads/2019/10/Final-Logo-Header.png
G-Mohris
2021-04-23 19:31:53
2021-04-23 19:31:53
QUARANTIME WITH HANNES BIEGER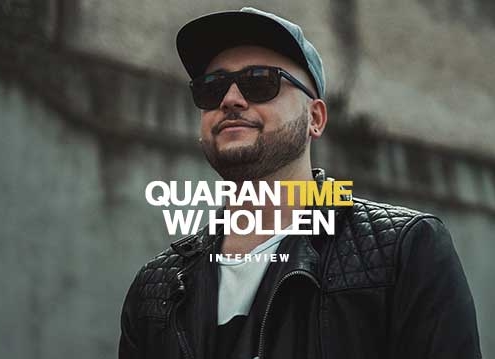 https://per-vurt.com/wp-content/uploads/2021/04/Interview-Hollen-Per-vurt-Blog-.jpg
359
620
G-Mohris
https://per-vurt.com/wp-content/uploads/2019/10/Final-Logo-Header.png
G-Mohris
2021-04-05 17:23:24
2021-04-05 17:23:24
QUARANTIME WITH HOLLEN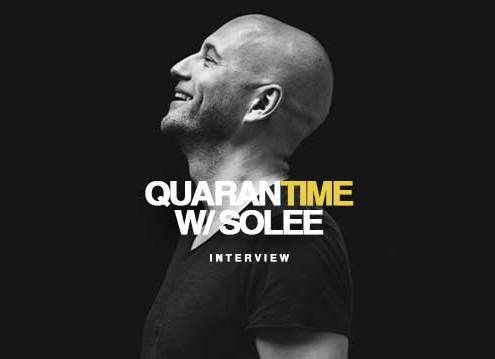 https://per-vurt.com/wp-content/uploads/2021/03/Interview-Solee-DJ-Producer-Parquet-Recording-Lebanon-Cover.jpg
359
620
G-Mohris
https://per-vurt.com/wp-content/uploads/2019/10/Final-Logo-Header.png
G-Mohris
2021-03-29 00:02:14
2021-03-31 22:56:53
QUARANTIME WITH SOLEE