A CHAT WITH DAVID GRANHA
Born in Spain, David Granha is a producer producer with more than 15 years of career in the electronic music scene, and a prolific discography in labels such as Sincopat, Selador, Parquet, Einmusika, Manual Music, KMS, Sudbeat, or Microcastle.

Eclectic confessed, David masterfully unfolds between narrative landscapes based on dark and melodic sounds, techno cuts and bases with a deliberate dirt, melodies that give an unmistakable character and a genuine sound full of class and elegance.

I met David at Per-vurt Studio few years back, and now i've had a chat with him, asked him about his career and his tips/tricks

1. HOW ARE YOU SPENDING YOUR TIME BEING ISOLATED AND WHERE ARE YOU GAINING YOUR INSPIRATION FROM?
Hey, in my case it was a bit difference because my studio was not located at my flat, so i didnt have access to my speakers, reason why i spent more time watching tutorials about music theory, mixing and many themes related with music.
Luckily my hard drive gave me a warning that it was finishing its life, so was the perfect timing to buy a new one, and install a new 64 bit software on my computer ( i was using 32). Im still trying to have similar vst… and be comfortable with it.
Since I had the chance to go the studio i took the decision to do a measurement and acoustic treatment for the walls…im still trying to make music again.
2. AS ARTISTS, WHAT SIMILARITIES AND DIFFERENCES DID YOU REALIZE BETWEEN THE LIFE OF A PERFORMER AND THE LIFE AWAY OF TOURING?
In my case i was not a super busy artist, actually it is the opposite. I enjoy so much when I travel and I meet many people, but i hate to be on a rush, and dj life has a lot of it.
I would love to travel more obviously, but i think i will not enjoy so much doing it for long periods of time. Im a family guy, and i like to stay thousands of hours doing music (at home).
3. WHAT WERE THE FIRST STEPS YOU TOOK THAT HAVE LED YOU TO WHERE YOU ARE NOW?
Following the last question, it was to spend thousands of hours on the studio. Unless you are a lucky guy nobody is going to do the music for you (well, you can pay for it lol). Patience, hard work, humbleness, and believe in yourself.
4. HOW DID YOU APPROACH THE MUSIC INDUSTRY, AND HOW WOULD YOU DESCRIBE YOUR FIRST PERFORMANCE?
My father is a big fan of electronic music bands as Mike Oldfield, Supertramp, Emerson Lake and Palmer amongst others, so probably this fact has influenced myself from the very beginning.
My first performance was a total disaster, i was doing kind of a live with a friend, me with a Roland mc-303 and him playing with techno vinyls, and after the first track we couldn't do tempo matching and end of story, i was out of the equation, and i just saw him performing. Nice first time ah?
5. HOW DO YOU GO WITH THE OVERALL TRACK COMPOSITION? AND HOW DO YOU PLAN FOR AN ARRANGEMENT?
Normally as many other producers i begin with the kick, it will definitely give the character to the track, so it needs to much attention. Sometimes i begin with a hook, but normally i do it with the typical composition.
Im not listening so much to the same loop, i try to advance as soon as I can, giving the track the shape of a track, and not treating it as a single loop for hours.
6. WHAT DAW DO YOU USE AND WHAT ARE YOUR TOP 5 PLUGINS
I use FL Studio 20 and my top 5 plugins would be:
KONTAKT
Surge
PSP Vintage Warmer

Oxford Inflator

D16 Decimator

7. WHAT ADVISES WOULD YOU GIVE UPCOMING TALENTS TO GROW?
To be patient, humble, and honest with yourself and your music
8. YOUR TOP 5 "NOT TO DO" WHEN DJ'ING?
Don't Drink a lot
Don't Let many people dance beside you
Don't Overtalk with your colleagues on the dj booth.
Don't think on the crowd when you are selecting the next track
Don't Prepare the whole set a home.
9. ANY TRICK ON HOW TO READ THE CROWD AND CONTROL THE ENERGY ON THE DANCEFLOOR?
I think there is no tricks, its something that you dont learn with advises, actually sometimes i see myself believing i can´t read the dancefloor.
Not all the clubs are the same, not all the crowds are the same, and not all the countries are the same. Its not easy to be a good dj, but look at the crowd, they will guide you. (sometimes lol).
10. IF YOU COULD CHANGE ANYTHING ABOUT THE GLOBAL ELECTRONIC MUSIC INDUSTRY, WHAT WOULD IT BE?
I would change the influence of social media, and I would let to the music speaks. I also don't like the amount of useless photos the artists share daily, but that's my point of view, many people love that.
PER-VURT ?
" Thanks a lot for giving me the chance to do this interview, it was nice to meet you during my residence on Beirut. Cant wait to be back on this marvelous city. Have fun and stay safe. "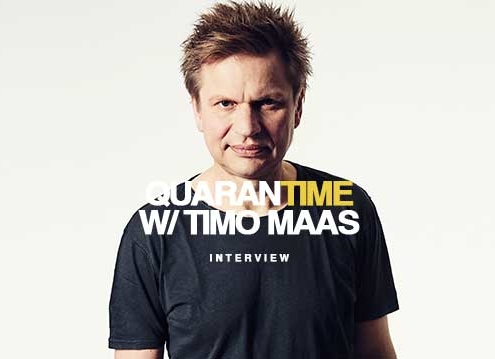 https://per-vurt.com/wp-content/uploads/2021/06/TIMO-MAAS-LATEST.jpg
359
620
G-Mohris
https://per-vurt.com/wp-content/uploads/2019/10/Final-Logo-Header.png
G-Mohris
2021-06-29 00:36:26
2021-06-29 00:44:16
QUARANTIME WITH TIMO MAAS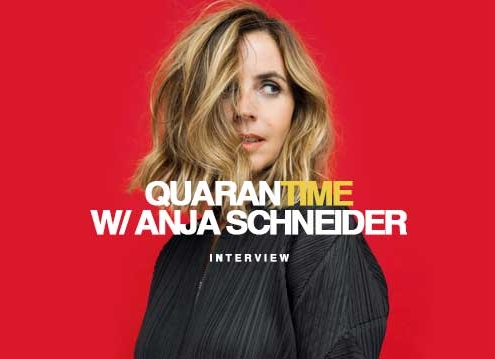 https://per-vurt.com/wp-content/uploads/2021/05/Anja-Schneider.jpg
359
620
G-Mohris
https://per-vurt.com/wp-content/uploads/2019/10/Final-Logo-Header.png
G-Mohris
2021-05-25 16:53:01
2021-05-25 16:53:01
QUARANTIME WITH ANJA SCHNEIDER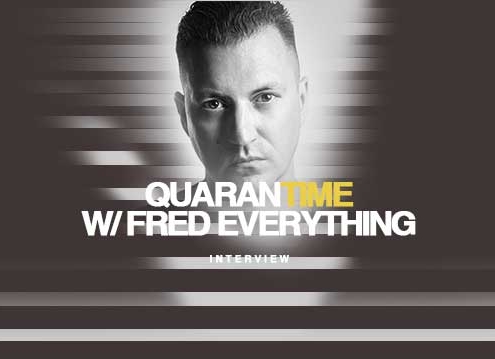 https://per-vurt.com/wp-content/uploads/2021/05/Blog-Profile-Image-RESIZED-LOWER-RES-620px.jpg
359
620
G-Mohris
https://per-vurt.com/wp-content/uploads/2019/10/Final-Logo-Header.png
G-Mohris
2021-05-05 00:39:58
2021-05-05 00:41:59
QUARANTIME WITH FRED EVERYTHING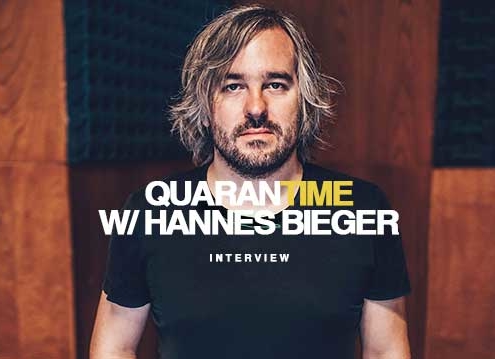 https://per-vurt.com/wp-content/uploads/2021/04/Blog-Profile-Image-RESIZED-LOWER-RES-620px-1.jpg
359
620
G-Mohris
https://per-vurt.com/wp-content/uploads/2019/10/Final-Logo-Header.png
G-Mohris
2021-04-23 19:31:53
2021-04-23 19:31:53
QUARANTIME WITH HANNES BIEGER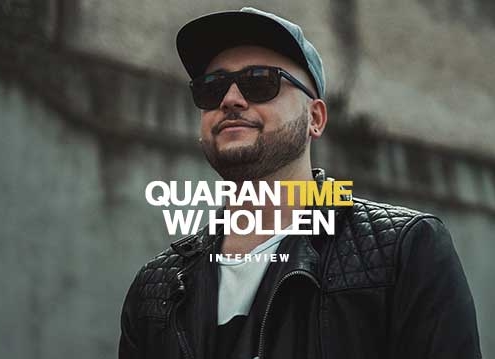 https://per-vurt.com/wp-content/uploads/2021/04/Interview-Hollen-Per-vurt-Blog-.jpg
359
620
G-Mohris
https://per-vurt.com/wp-content/uploads/2019/10/Final-Logo-Header.png
G-Mohris
2021-04-05 17:23:24
2021-04-05 17:23:24
QUARANTIME WITH HOLLEN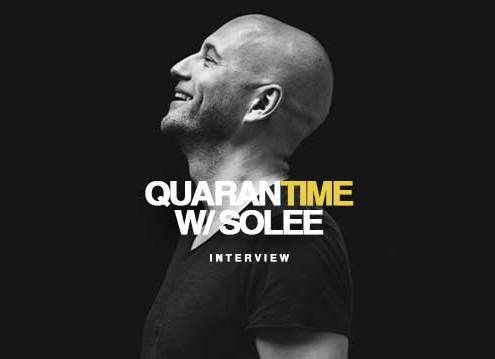 https://per-vurt.com/wp-content/uploads/2021/03/Interview-Solee-DJ-Producer-Parquet-Recording-Lebanon-Cover.jpg
359
620
G-Mohris
https://per-vurt.com/wp-content/uploads/2019/10/Final-Logo-Header.png
G-Mohris
2021-03-29 00:02:14
2021-03-31 22:56:53
QUARANTIME WITH SOLEE