A CHAT WITH MARC DEPULSE
With only good music in mind day and night, Germany based Marc DePulse has been a full time music lover with one aim in focus, and that is oscillating energies that connect people with their own deeper selves.

In two decades represented by the strongest labels (300+ releases) and performing on the biggest international stages, Marc has established as a unique producer signing on the likes of Einmusika, SINCOPAT, Parquet and his own JEAHMON! Records

I have had the chance to interview Marc DePulse and ask him about his career, his tips and tricks for the DJs and Producers who are exploring their path in the electronic music domain.

1. HOW ARE YOU SPENDING YOUR TIME BEING ISOLATED AND WHERE ARE YOU GAINING YOUR INSPIRATION FROM?
I have a daughter, she is 15 months old now. So the isolation and off-time couldn't come at a better time for me. It's amazing to see her growing and developing every day.
Also I'm a studio guy so most of the daily routine didn't really change for me. Besides producing my own music, I produce a lot of music for other guys too.
But just to leave home, refresh my mind and have fun I was playing some live-streams outside of my hometown this year. Some open airs too but everything according to the safety and hygiene rules.
2. WHAT DO YOU THINK ABOUT THE CONCEPT OF GHOST PRODUCTION? IS IT OK TO START AN IDEA OF A PROJECT AND LET SOMEONE ELSE DO THE REST?
Well, we have to make differences about that topic. Starting to produce a track and let someone else finishing it is in most of the cases a usual collaboration.
That's what I did for example with Rafael Cerato, Several Definitions, Darin Epsilon and Betoko the past few years and will also do in the future.
It's good to join forces and I often have some open projects with great ideas in it, but unable to finish or find the right peak.
A good example is my latest collaboration with Rafael Cerato and the track "Capulet" that will appear end of this year on Parquet Recordings. The track was created by me already more than a year ago but I never found the right bassline that brings it forward.
So the idea was lying on my hard disc and time has gone bye. After a very long time I tried again and failed. So my friend Rafael asked me about open projects, I sent him the idea, he was putting his hands on and finally I finished it when receiving the parts back.
That's a real classic b2b production when not sitting in the same studio but exchanging files via internet. A normal process meanwhile.
Ghost producing (what I do) is having an order from a client that tells me what she/he wants and we're strictly working together on the full process. From the first beat until the final arrangement.
Many guys that are asking to be produced are able to do so but they don't have the time for it, because they are too involved in other projects.
It's mostly all about establishing a big name constantly with fresh music. The production process takes a lot of time, that's why (most big) DJs call for a producer. I absolutely get both positions. Those who are in need of productions but can't do it themselves and those who say it's not good because you're not a real artist then when someone else produces your music.
Finally ghost producing is part of an entertainment process we are all in.
3. HOW DO YOU DESCRIBE YOUR STYLE OF PRODUCTION AND HOW DID IT EVOLVE IN THE LAST 10 YEARS?
Oh well, let me take it to the past 20 years. I started with Hardstyle and Gabber, came to Trance and Hardtrance before I found my love in deeper sounds. Maybe just because I'm getting older, maybe also because I'm tired of some styles, tired of producing the same genres on and on.
Currently I like a lot those 80s sounds and the so called "Indie Dance" style. I don't really specify my music. I simply play and produce what I like.
That's what you often hear from me. So whatever comes next, I'm curious and open. But also happy that I have discovered so many subgenres of Electronic Music yet. In any case you can hear the typical DePulse sound in my productions since my early days. And that was always my wish when starting to produce my own music
4. HOW DID YOU APPROACH THE MUSIC INDUSTRY, AND HOW WOULD YOU DESCRIBE YOUR FIRST PERFORMANCE?
Today you could say I'm a pioneer of the industry when you realize I already started in the 1990's when there was no Apple or Microsoft yet. There was a keyboard based MS-DOS-tracker called IMPULSE TRACKER that brought me to produce my own music.
Before I was doing my A-levels in music, was part of a famous choir and my parents sent me to music school to learn accordion when I was a child yet. So singing is still not my favorite discipline but I learned a lot about music in all those years.
My first performance as a DJ was around 2002. It was a party with friends for friends on a sea close to my hometown Leipzig, the weather was good and so it was quite crowded so I was super nervous of course.
5. HOW DO YOU GO WITH THE OVERALL TRACK COMPOSITION? AND HOW DO YOU PLAN FOR AN ARRANGEMENT?
This is totally different to be honest. Sometimes I start with a drum loop. On other days it's a bassline or melody when kicking off a new project. Depending on which track I'm working at. Is it a remix? Then I'm having most of the basis already with the stems.
Is it a track with vocals? Then I first concentrate on the harmonics and the melody and bass-lines. Is it just a raw club production? Then it's important to focus on a peak-time arrangement and doing a great mixing from the beginning. I have never learned or studied how to do it right.
So I always do it how I feel it. Not having any rules by being creative is very helpful. Most of the times I'm working on 3-5 tracks at the same time. That means opening all projects I'm currently working on everyday and adding or deleting parts. That's the most easy solution for me I found out the past 20 years.
I never fully focus on one production a day, I'm working in parallel. That helps doing the right mix, exchanging elements within similar tracks. Also I can't really work with deadlines. I have to need a mood or a perfect idea when working on music.
It still has to be fun, not this "you must finish this now". I never made a good production when there was pressure. Sounds funny maybe but sometimes it helps when there's the right light in my room, depending on how many emotions I put in the track. So a simple lighting candle can help transporting these feelings.
6. WHAT DAW DO YOU USE AND WHAT ARE YOUR TOP 5 PLUGINS
I started working with Propellerheads Reason in 2001, before it was the Impulse Tracker as I told before. Reason was limited with Plugins until a few years ago.
The new versions allows a lot and have so many brilliant features! Also I don't know many artists that work with Reason too makes it a bit outstanding for me. I have a lot of favorite plugins to work with, maybe just to name a few:
Retro Transformer (as I recently love to have some Indie-80s sounds that allow some nice low/high pass filters and other funny sounds with this tool)
RV7000-MKII Reverb: it's used in EVERY production since ever 🙂
The Echo: Helpful addition tool for spacey reverbs and echos
Pulveriser Demolition: Love those sounds
Quartet Chorus Ensemble: Used in many tracks too, especially for making some frequencies sounding brighter and having this fancy stereo sound. So that's more a stereo expander for me than a just a simple chorus feature.
7. WHAT ADVISES WOULD YOU GIVE UPCOMING TALENTS TO GROW?
Never go with the mass, always try to establish your own hand script. And: Grow organic. Especially when using social media. Focus more on your productions than on your Instagram, Facebook, TikTok. That could all be used in addition but please be a real artist, not another boring influencer.
Also: never stop learning, always ask questions and be open minded. When starting music production, always listen to reference tracks and listen your music on different speakers, headphones, kitchen radio, car, wherever.
Always compare, make notes and improve yourself. Making your own rules can make you more outstanding.
8. YOUR TOP 5 "NOT TO DO" WHEN DJ'ING?
Oh, well.
Not drink too much before when there's a 2-hours set scheduled and the next restrooms are far away (laughing). Although I need a good mood when playing so I'm always well prepared. I never play a good set when I'm hungry or thirsty, that's what I meant. Also I don't drink that much alcohol as I did when I was in my 20s. But a shot or a beer brings me in the mood I need to be. Come on, we're DJs, we're party makers so of course we can have some yummi drinks while working!
But back to the question, I don't think there are too many "not to do" rules when playing. Most of these "you may not do" rules are even more special when you do it. Surprising the crowd. Why not mixing a 80s classic track in your proper set when you feel it's the right moment? Thinking a bit outside the box is helpful when DJ'ing and always bring you a bit closer to the crowd.
9. ANY TRICK ON HOW TO READ THE CROWD AND CONTROL THE ENERGY ON THE DANCEFLOOR?
Never make a static playlist days before playing a gig. I mean you can sort and put in some tracks that always work but read the crowd when arriving a bit earlier to your performance.
If the people dance to what the DJ(ane) is playing before you – why changing completely the rhythm and mood when you start (except it's something completely different to your sound)? But I also failed yet, as everyone of us DJ(ane)s did in their career.
We all still have to learn. Every country is different so every dancefloor is different too. I learned to look a lot at the people while playing, seeing their reactions from track to track. Sometimes it takes you a while to control the crowd. Sometimes you have to play tracks that everyone knows.
When all eyes are on you, there is no excuse. You have to deliver and that's always a (nice) kind of pressure to feel. I'm still a bit nervous before every gig and so I never played a bad set when I fully focus on my job.
10. IF YOU COULD CHANGE ANYTHING ABOUT THE GLOBAL ELECTRONIC MUSIC INDUSTRY, WHAT WOULD IT BE?
Talent first, social media later. I mean we are living in 2020. Everyone has a smartphone, everyone is playing the social media game – me too of course.
But I won't mind if we're all going a bit back to the roots, back to the basics. There are so many underrated artists out there but the self-promoting guys are having the big bookings (usually with less talent).
Of course it's all about entertainment when you're on stage. But when it comes to music production my wish would be creating more art instead of uploading the coolest shots and storys first. So: Spend more time with your DAW instead of Photoshop.
PER-VURT ?
" I love what you do, guys and respect for your work. Please keep doing this and help young and ambitious artists to make their dreams come true. The world always needs innovative talents."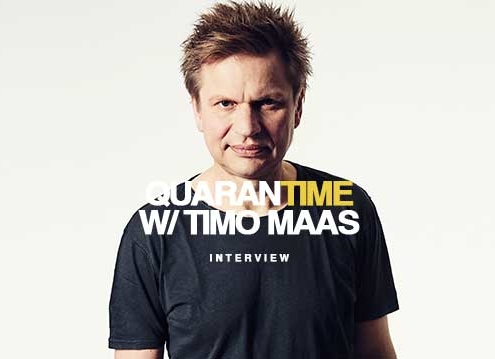 https://per-vurt.com/wp-content/uploads/2021/06/TIMO-MAAS-LATEST.jpg
359
620
G-Mohris
https://per-vurt.com/wp-content/uploads/2019/10/Final-Logo-Header.png
G-Mohris
2021-06-29 00:36:26
2021-06-29 00:44:16
QUARANTIME WITH TIMO MAAS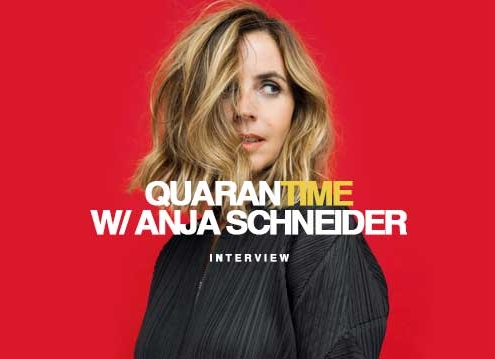 https://per-vurt.com/wp-content/uploads/2021/05/Anja-Schneider.jpg
359
620
G-Mohris
https://per-vurt.com/wp-content/uploads/2019/10/Final-Logo-Header.png
G-Mohris
2021-05-25 16:53:01
2021-05-25 16:53:01
QUARANTIME WITH ANJA SCHNEIDER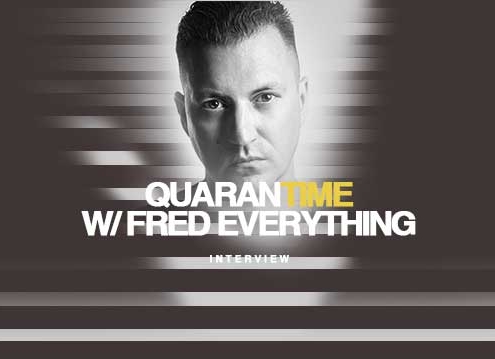 https://per-vurt.com/wp-content/uploads/2021/05/Blog-Profile-Image-RESIZED-LOWER-RES-620px.jpg
359
620
G-Mohris
https://per-vurt.com/wp-content/uploads/2019/10/Final-Logo-Header.png
G-Mohris
2021-05-05 00:39:58
2021-05-05 00:41:59
QUARANTIME WITH FRED EVERYTHING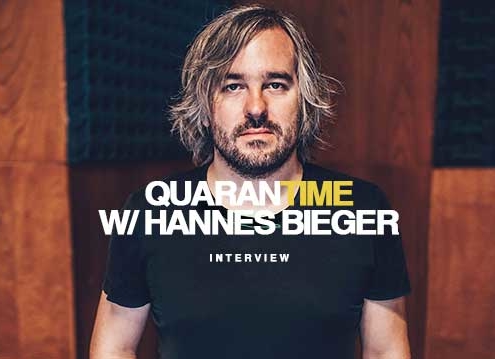 https://per-vurt.com/wp-content/uploads/2021/04/Blog-Profile-Image-RESIZED-LOWER-RES-620px-1.jpg
359
620
G-Mohris
https://per-vurt.com/wp-content/uploads/2019/10/Final-Logo-Header.png
G-Mohris
2021-04-23 19:31:53
2021-04-23 19:31:53
QUARANTIME WITH HANNES BIEGER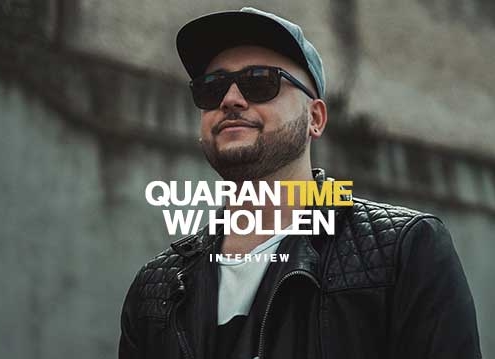 https://per-vurt.com/wp-content/uploads/2021/04/Interview-Hollen-Per-vurt-Blog-.jpg
359
620
G-Mohris
https://per-vurt.com/wp-content/uploads/2019/10/Final-Logo-Header.png
G-Mohris
2021-04-05 17:23:24
2021-04-05 17:23:24
QUARANTIME WITH HOLLEN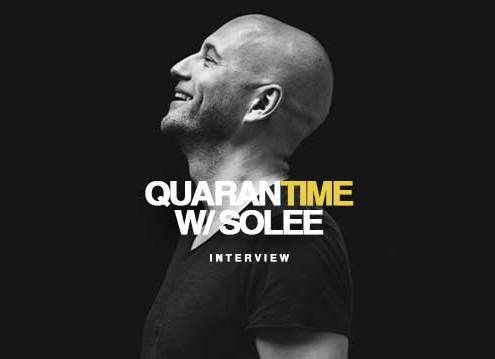 https://per-vurt.com/wp-content/uploads/2021/03/Interview-Solee-DJ-Producer-Parquet-Recording-Lebanon-Cover.jpg
359
620
G-Mohris
https://per-vurt.com/wp-content/uploads/2019/10/Final-Logo-Header.png
G-Mohris
2021-03-29 00:02:14
2021-03-31 22:56:53
QUARANTIME WITH SOLEE