A CHAT WITH EELKE KLEIJN
I've known Eelke Kleijn for more than 15 years now, we traveled together to many gigs and he has been one of the agents of love oscillating and resonating in sync with the universal divine sound.

Eelke never feels more at home than when he's behind the decks, and there's no separation between the booth, his studio and the dancefloor. In the grand scheme of things, he's an underground artist, but one who has effortlessly made the jump into the wider world when the time and opportunity have felt right. His remixes for the likes of John Legend, Pendulum and James Newton Howard & Jennifer Lawrence are testament to his ability to reach wider audiences without giving up on his core values

Not only is he signed on the world's top labels, he runs his own brand "DAYS like NIGHTS" encompassing a label, a radio show and podcast, and spectacular parties.

September 25 2020 is a very special date for Eelke as he releases his 4th highly anticipated studio album Oscillations →

1. HOW ARE YOU COPING WITH THE NEW REALITY BEING IN A LOCKDOWN AND WHERE ARE YOU GETTING YOUR INSPIRATION FROM?
I'm doing alright! It's weird not getting aboard a plane every weekend and playing somewhere, but at the same time I got used to this pretty quickly.
I've been writing a lot of music. Most of my inspiration comes from sitting down in the studio and just getting some music down, and that has pretty much remained the same. On the weekends I've been doing a lot of work around the house as well, with all that free time on my hands!
2. HOW DO YOU GO WITH THE OVERALL TRACK COMPOSITION? AND HOW DO YOU PLAN FOR AN ARRANGEMENT?
The first thing that I try to get down is an idea that's strong enough with just 2 or 3 elements, a bass drum, a bass line and a melody or hook.
If I feel like I have to add too many layers to make it recognisable, it probably wasn't that good of an idea to begin with. Once I have that I start to add layers, but I do try to keep it minimal. Every drum sound, every effect, they all need to have their own place and function in the mix.
I try to stay away from mixes that sound so full that it becomes hard to hear all the elements separately. If you have all that covered, the arrangement sort of writes itself most of the time.
3. YOUR RECENT ALBUM "OSCILLATIONS" HAS RECENTLY BEEN OUT, WHAT MAKES IT DIFFERENT THAN OTHER ALBUMS YOU PRODUCED?
"Oscillations" is definitely a continuation of my sound, but for this album I've worked with more vocalists than ever before. Nowadays vocals just inspire me a lot more than instrumentals only.
A good vocal is like the icing on a cake to me, but you need to balance it really well, it's very easy to overdo it and mess it up. I think the album is a good reflection of where I currently am as an artist, but it also points to where I am going with my music.
4. HOW MUCH TIME DID THIS ALBUM TAKE YOU, AND HOW DID YOU MERGE BETWEEN BOTH THE ANALOG AND THE DIGITAL WORLDS IN MAKING IT?
"Oscillations" took me roughly 2 years to make. I started out when I finished Moments Of Clarity, back at the end of 2018. I have worked on a few other things in between such as the remixes for Rufus du Sol and Armin van Buuren, but most of my work was spent on this album.
When it comes to production, my workflow is always a hybrid of analog and digital. I love analog sounds, and I try and run most of my sound sources through external effects and pedals, but at the same time I am a sucker for digital stuff as well, the UAD plugins for instance, they are a huge part of my workflow.
5. HOW DID YOU APPROACH THE MUSIC INDUSTRY, AND WHAT WERE THE FIRST STEPS YOU TOOK THAT HAVE LED YOU TO WHERE YOU ARE NOW AS AN ARTIST?
It's been a gradual process to be honest. My first release was back in 2003 and you pretty much had to find everything out yourself back then.
Fortunately I have been working with my current manager for 13 years already, since just after the release of my first album on Global Underground.
Together we have taken a lot of steps to push my career in the right direction. For instance, if you want to be writing music for TV and film in 5 or 10 years, there are some things you need to start with now in order to achieve that.
6. WHAT DAWS DID YOU USE IN MAKING THIS ALBUM AND WHAT ARE YOUR TOP 5 PLUGINS AND TOP 5 HARDWARE INSTRUMENTS INVOLVED IN THE PROCESS?
My main DAW is Cubase, it's been with me for more than 20 years already. I also use Ableton sometimes in rewire mode, for creative processing of loops for instance.
I think the hardware that I used the most on this album are my
Modular
Strymon guitar pedals
Dynacord SRS 56
But a lot of those are also used when I use software sound sources, they will go through the same effects and chains as the hardware synths.
My favorite plugins are
Kontakt
Battery
LFO Tool
UAD plugin collection which are a very important aspect of my sound.
7. YOUR TOP "NOT TO DO" WHEN PRODUCING AN ALBUM?
I don't really like telling people what or what not to do, there is only one rule in music and that is 'if it sounds good and your ideas are good, it is good'.
It doesn't really matter how you get there, it's only the end result that counts. Okay, I will give you one thing, I think it is important to add variety when doing an album. No one wants to listen to the same track on repeat for 1 hour.
8. YOUR TOP "NOT TO DO" WHEN PERFORMING?
I guess that is sort of the same thing for me. I don't like to hype up the crowd with a microphone too much for instance, but it works in some genres. I'm not really the one to tell people what (not) to do.
9. WHAT DO YOU THINK OF LEBANON AND THE LEBANESE CLUBBING SCENE, CROWD, FOOD, AND PROMOTERS?
I have always enjoyed my time in Beirut! My first time there was already back in 2006 at BO18 with Fady Ferraye. I haven't been back every year, but every gig there has been fun. And the food is amazing, some of the best I've ever had! I hope the clubbing scene will survive Covid, and more recently that huge explosion, it seems to have damaged a lot of the clubs from what I heard.
10. IF YOU COULD CHANGE ANYTHING ABOUT THE GLOBAL ELECTRONIC MUSIC INDUSTRY, WHAT WOULD IT BE?
Longer sets at festivals! Seriously. Who wants to listen to DJs playing a one hour set? Make it three hours minimum! 😉
PER-VURT ?
" It's always a pleasure to talk to you! Thanks for the interview. It's important to share our knowledge. Especially with the older artists from the music industry, there is so much experience and ideas to be gained! "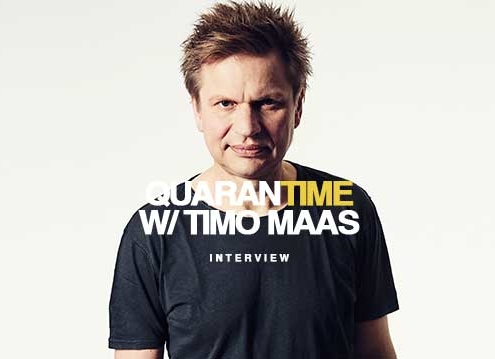 https://per-vurt.com/wp-content/uploads/2021/06/TIMO-MAAS-LATEST.jpg
359
620
G-Mohris
https://per-vurt.com/wp-content/uploads/2019/10/Final-Logo-Header.png
G-Mohris
2021-06-29 00:36:26
2021-06-29 00:44:16
QUARANTIME WITH TIMO MAAS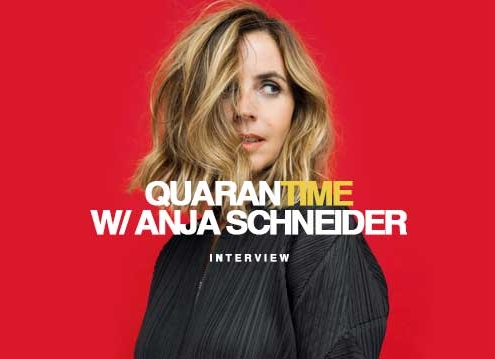 https://per-vurt.com/wp-content/uploads/2021/05/Anja-Schneider.jpg
359
620
G-Mohris
https://per-vurt.com/wp-content/uploads/2019/10/Final-Logo-Header.png
G-Mohris
2021-05-25 16:53:01
2021-05-25 16:53:01
QUARANTIME WITH ANJA SCHNEIDER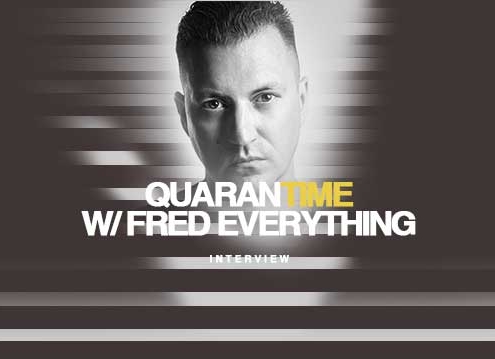 https://per-vurt.com/wp-content/uploads/2021/05/Blog-Profile-Image-RESIZED-LOWER-RES-620px.jpg
359
620
G-Mohris
https://per-vurt.com/wp-content/uploads/2019/10/Final-Logo-Header.png
G-Mohris
2021-05-05 00:39:58
2021-05-05 00:41:59
QUARANTIME WITH FRED EVERYTHING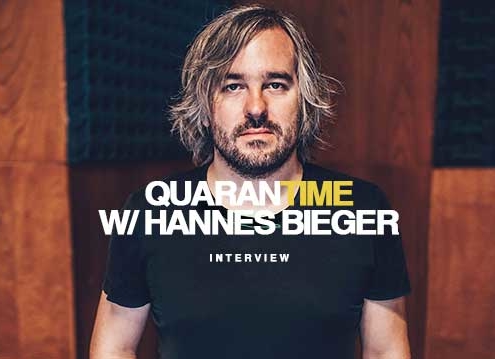 https://per-vurt.com/wp-content/uploads/2021/04/Blog-Profile-Image-RESIZED-LOWER-RES-620px-1.jpg
359
620
G-Mohris
https://per-vurt.com/wp-content/uploads/2019/10/Final-Logo-Header.png
G-Mohris
2021-04-23 19:31:53
2021-04-23 19:31:53
QUARANTIME WITH HANNES BIEGER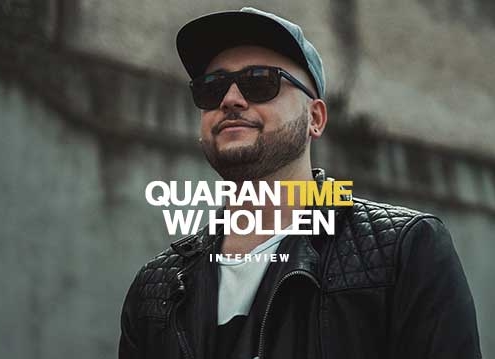 https://per-vurt.com/wp-content/uploads/2021/04/Interview-Hollen-Per-vurt-Blog-.jpg
359
620
G-Mohris
https://per-vurt.com/wp-content/uploads/2019/10/Final-Logo-Header.png
G-Mohris
2021-04-05 17:23:24
2021-04-05 17:23:24
QUARANTIME WITH HOLLEN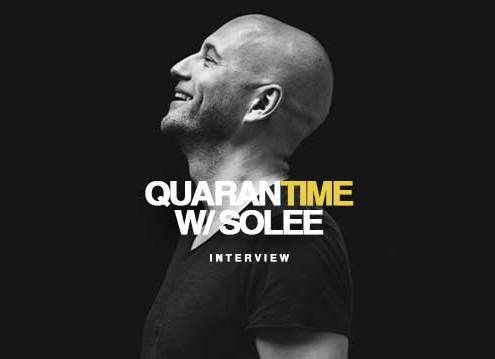 https://per-vurt.com/wp-content/uploads/2021/03/Interview-Solee-DJ-Producer-Parquet-Recording-Lebanon-Cover.jpg
359
620
G-Mohris
https://per-vurt.com/wp-content/uploads/2019/10/Final-Logo-Header.png
G-Mohris
2021-03-29 00:02:14
2021-03-31 22:56:53
QUARANTIME WITH SOLEE