A CHAT WITH SOLEE
Since years, the German producer, DJ and live act Solee stands for quality electronic dance music, rooted between Melodic Techno and deep Progressive House.
Aside from his own label Parquet Recordings, his productions have graced some of the best-known underground record labels in the world such as Bedrock, Suara, Noir Music, Sudbeat, Yoshitoshi, Einmusika, only to name a few.
I have had the chance to interview Normen and ask him about his career, his tips and tricks for the DJs and Producers who are exploring their path in the electronic music domain.
1. WE ARE LIVING A SHIFT IN REALITY WITH GLOBAL LOCKDOWN. DO YOU LOOK AT THIS INCIDENT AS AN APPORTUNITY OR AS A DISASTER AND WHY?
Besides all the bad things I think there are a few reasons why the global lockdown can be seen as positive and as an opportunity.
Humans becoming more aware of what is going wrong in the world. Sometimes I have the feeling the virus shows us exactly what grievances we have in our world right now.
I think a lot of people struggle really hard with the lockdown situation but I also see that our nature and environment thanks us for it. As a nature lover, I'm happy about that.
As an artist, producer and label owner, the lockdown situation brings difficulties but forces me to rethink and maybe change a few things.
As a raver it is a disaster because our beloved clubs are no longer open. I feel the nightlife scene will be different after the crisis we shall see whether this will be good or bad. But also this situation will open up new opportunities for many people.
I think in the end everything has its good and bad sides! To be honestly sometimes I enjoy this deceleration, caused by the lockdown, at the moment..
2. THE NAME SOLEE HAS BEEN LINKED WITH THE TOP LABELS AND CLUBS. HOW DID YOU MAKE IT OUT THERE AND WHAT WERE THE STEPS YOU TOOK THAT LED YOU TO WHERE YOU ARE NOW?
I have a tireless passion for electronic music and since i started with the Solee project i just tried to make the music i always liked and came out of me. Regardless of hypes or trends.
I started the Parquet Recordings label to have a platform for my music and from then on everything went its way. Fortunately the first single under the new synonym and label was a small club and afterhour hit, as it turned out later.
We sold thousands of vinyl copies although no one had heard the name Solee or Parquet Recordings before. The track "Impressed" was played and supported by many well known DJs around the world and was solely responsible for the start of my career.
Annoying things like social media or the best & most expansive professional marketing campaign (things that are apparently important today) were NOT important at the time around 2006! What a wonderful time! 😉
3. WHAT DOES YOUR LATEST LIVE SETUP LOOK LIKE AND HOW DO YOU PREPARE FOR A LIVE SHOW? IS THERE A LOT OF IMPROVISATION ON STAGE?
My last setup for live sets consists of my custom-build midi-controller, I made in cooperation with Faderfox, a Macbook with Ableton Live and an audio interface from Apogee.
Unfortunately I haven´t been able to play with it often because the covid-19 crisis came shortly after my familiarization with the new controller.
I like it when everything stays mostly under control, therefore I am already preparing a lot for my live sets in advance, but of course there is also improvisation. Its important for me to react to a situation fairly spontaneously and have the possibility to play in a live situation certain tracks of my catalogue on demand. This means none of my live sets are planned from start to finish but its also not like a real conventional live jam either.
I play various audio stems, specially prepared and processed for the live situation, in combination with various additional loops and fx sounds. My goal is to achieve, that the listener gets to hear my tracks in a version similar to how he already knows them, but is still surprised with spontaneous and unique live modifications of the tracks.
4. YOUR TOP 5 "NOT TO DO" WHEN PERFORMING?
Don't drink too much
Don't smoke too much
Don't forget to keep an eye on your crowd and react to the mood.
Don't make videos or photos from yourself, rather concentrate on the music and your work.
Don't get involved in any conversation with people hanging around on stage behind of you. You can do that after your performance.
5. YOUR TOP 4 "NOT TO DO" YOU WISH PROMOTERS KNEW?
Forget to bring the artist something to drink on stage
Forget to bring the artist something to smoke on stage
Don't be late when you pick up the artist to/from the airport, its frustrating, especially in the early morning when you haven't had much sleep.
Don't be drunk or high while you drive the artist around in the car.
6. YOUR MUSIC HAS BEEN INFLUENTIAL TO MANY PEOPLE. WHAT ARE THE KEY FACTORS THAT THE NEW PRODUCERS NEED TO FOCUS IN ORDER TO MAKE A HIT?
It would be nice if I knew that. 😉 I have learnt the recognition value and catchiness plays a major role. Also the positive simplicity.
Do not copy other artists but find your own sound is important. Be brave and dare to do something different than the others. I think it depends on several factors and at the end on lucky coincidences
7. HOW DO YOU START A NEW TRACK AND WHAT ARE THE STEPS YOU TAKE TO AVOID WRITER'S BLOCK?
Usually, every track of mine starts with an idea of a melody or chord harmony. Then, I try to find a proper bassline and drum groove which round the basic idea off. After that, I look for some accidental elements or additional drum/synth licks to make it more interesting.
Up until that, everything is playing in a loop mode in my sequencer. When I get the feeling that there are enough elements to build up a track, I start to arrange it. This is a rough overview of my approach.
8. WHAT DAW DO YOU USE AND WHAT ARE YOUR TOP 5 PLUGINS ?
I use Steinberg Cubase 10.5 for productions and Ableton Live for my live sets..
My favorite plugins are:
9. IN 2006, YOU FOUNDED ONE OF MY FAVORITE LABELS PARQUET RECORDING, WHAT ADVISES DO YOU GIVE NEW TALENTS WHEN SENDING OUT DEMOS,
Demos for Parquet Recordings are very welcome. We still take a lot of time to listen to demos and discover new artists.
The best way is to send your tracks as a private Soundcloud link via email to [email protected]. A few words about you and your previous work would be fine but are not crucial.
For us, music is the only thing that counts. If we like what we hear we will contact you!
10. WHAT IS YOUR VISION FOR THE NEXT PHASE??
We are currently in the process of embarking on the next phase. In May 2021 we will start an additional new vinyl and digital imprint called "Future Romance". After running the Parquet label for 15 years now it was time for a new beginning and expand the whole thing!
Its a really exciting time right now for me but I already have a good feeling and a couple of great artists who support the new label from the beginning. The first releases are coming with wonderful exclusive music from artists like Recondite, Lehar, Esoteric Circle, Hunter/Game, Yannek Maunz, Fur Coat and of course myself. More info: >>> www.futureromance.de 
PER-VURT ?
" To everyone who can enjoy to be a student of your school I can say: I´m jealous, haha! I can see a lot of great gear and everything that delights the producer´s heart on your studio pics!

Hopefully I can visit you someday to see it in live! 😉

But please also keep in mind that the technology is not everything in music. It's also a lot about passion, heart and soul! <3 Thank you for the interview & stay healthy! "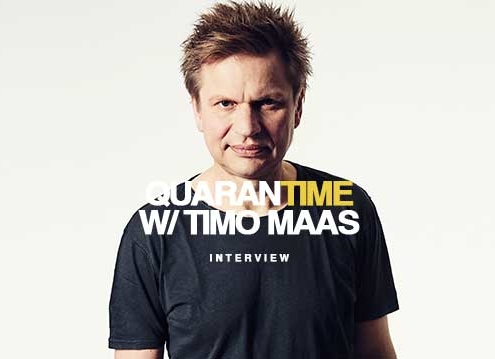 https://per-vurt.com/wp-content/uploads/2021/06/TIMO-MAAS-LATEST.jpg
359
620
G-Mohris
https://per-vurt.com/wp-content/uploads/2019/10/Final-Logo-Header.png
G-Mohris
2021-06-29 00:36:26
2021-06-29 00:44:16
QUARANTIME WITH TIMO MAAS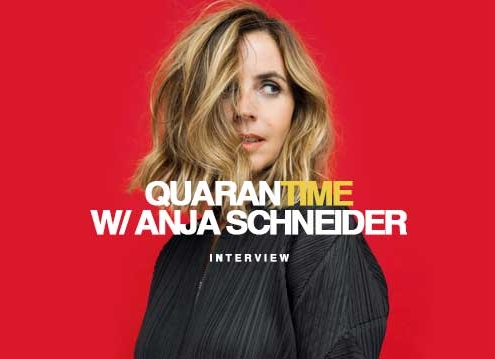 https://per-vurt.com/wp-content/uploads/2021/05/Anja-Schneider.jpg
359
620
G-Mohris
https://per-vurt.com/wp-content/uploads/2019/10/Final-Logo-Header.png
G-Mohris
2021-05-25 16:53:01
2021-05-25 16:53:01
QUARANTIME WITH ANJA SCHNEIDER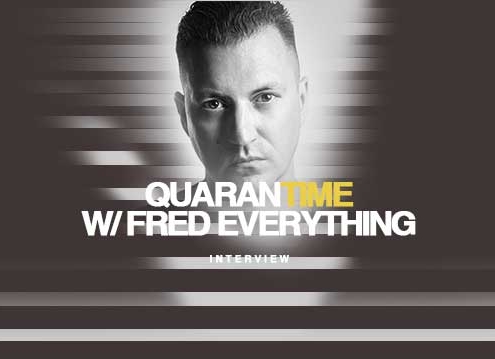 https://per-vurt.com/wp-content/uploads/2021/05/Blog-Profile-Image-RESIZED-LOWER-RES-620px.jpg
359
620
G-Mohris
https://per-vurt.com/wp-content/uploads/2019/10/Final-Logo-Header.png
G-Mohris
2021-05-05 00:39:58
2021-05-05 00:41:59
QUARANTIME WITH FRED EVERYTHING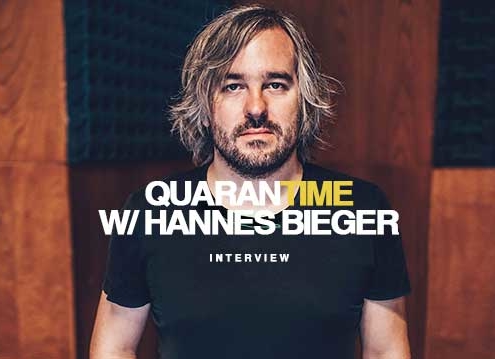 https://per-vurt.com/wp-content/uploads/2021/04/Blog-Profile-Image-RESIZED-LOWER-RES-620px-1.jpg
359
620
G-Mohris
https://per-vurt.com/wp-content/uploads/2019/10/Final-Logo-Header.png
G-Mohris
2021-04-23 19:31:53
2021-04-23 19:31:53
QUARANTIME WITH HANNES BIEGER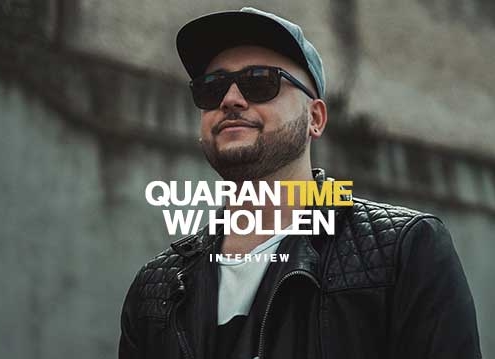 https://per-vurt.com/wp-content/uploads/2021/04/Interview-Hollen-Per-vurt-Blog-.jpg
359
620
G-Mohris
https://per-vurt.com/wp-content/uploads/2019/10/Final-Logo-Header.png
G-Mohris
2021-04-05 17:23:24
2021-04-05 17:23:24
QUARANTIME WITH HOLLEN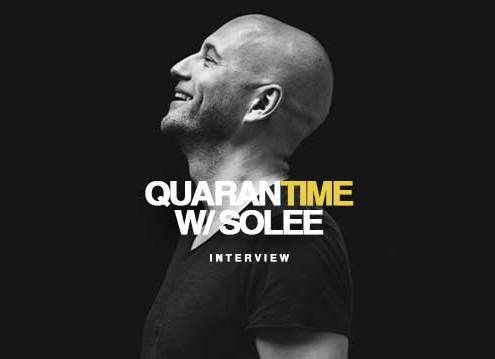 https://per-vurt.com/wp-content/uploads/2021/03/Interview-Solee-DJ-Producer-Parquet-Recording-Lebanon-Cover.jpg
359
620
G-Mohris
https://per-vurt.com/wp-content/uploads/2019/10/Final-Logo-Header.png
G-Mohris
2021-03-29 00:02:14
2021-03-31 22:56:53
QUARANTIME WITH SOLEE