A CHAT WITH PETAR DUNDOV
"Techno is music that precedes movement. It is dance music, solid enough to carry emotions through the dance floor and abstract enough to be a template for ever" .. This is what Petar Dundov believes and reflects through his magical compositions, arrangements, and sound designs

His production is all about movement and evolution, hypnotic progressions, and forever evolving and expanding sound. This had him under the spotlight for many years now, attracting listeners, labels, clubs, and promoters from all over the world.

I have had the chance to interview Petar Dundov, who is a role model at Per-vurt Dj & Music Production School, and ask him about his career, his tips and tricks for the DJs and Producers who are exploring their path in the electronic music domain.

1. HOW ARE YOU COPING WITH THE NEW REALITY BEING IN A LOCKDOWN AND WHERE ARE YOU GETTING YOUR INSPIRATION FROM?
It is not too bad I suppose, life is so unpredictable but I could say that I am an optimist, in a sense whatever comes, there is a way to adapt to a new circumstances as long as you can still be productive.
As a musician I like to have time for my creativity. Spending more hours in my studio, being able to focus more on particular sound in continuity, unbroken by weekend travels, is so rewarding.
I am inspired to do new things, in a search for new vision of the future. We are at the boundary, nothing will be as it was, but if we stay focused on what is important, we have opportunity to participate in a something good, when new thing are emerging.
2. HOW DID YOU APPROACH THE MUSIC INDUSTRY, AND WHAT WERE THE FIRST STEPS YOU TOOK THAT HAVE LED YOU TO WHERE YOU ARE NOW AS AN ARTIST?
My friends who were experienced DJs told me that I should approach particular labels, because they liked the music I was doing at the time.
I recorded a demo and send it to a label from Berlin and got positive response, so quite early I got my first record deal. Soon after I got my first gig abroad and finally had opportunity to meet the people from the industry who showed me the world of music.
As I was blown away from what I saw, I decided to drop university and start to pursue music career.
3. WHAT DAW DO YOU USE AND WHAT ARE YOUR TOP 5 PLUGINS AND TOP 5 HARDWARE INSTRUMENTS?
I use Logic Pro X because I mostly work with outboard instruments. My top 5 hardware synths are:
Roland Synthesizer System 100
I use plugins mostly for sound shaping & effects and my favorite 5 are:
4. HOW DO YOU GO WITH THE OVERALL TRACK COMPOSITION? AND HOW DO YOU PLAN FOR AN ARRANGEMENT?
Depends, there are two ways to begin a song. If I have prior moment of inspiration, some melody you can't get out of your head, then when I am in a studio, I begin with theme and build everything around it.
Other way is when I am just jamming around. Sometimes I find amazing sound and start to play with it. It evolves in to something nice, could be melody or just a bass line and I develop it from there.
There is no rule, I had fantastic records both ways. Sometimes while developing elements, structure of arrangement appears from the natural train of thought, ie. sounds appear sequentially as they were made and that is the arrangement.
Other times I have couple of nice passages, sections that need to be rearranged to make the most of the song. In that case I play around with different propositions and take the one that serves the main motif to shine the most.
5. YOU ARE A ROLE MODEL TO US AT PER-VURT SCHOOL AND WE USE YOUR TRACK "MOVING" AS A REFERENCE. HOW TO KEEP A TRACK MOVING AND EVOLVING FOR SO LONG WITHOUT HAVING THE LISTENER THINK FOR A SECOND TO STOP IT?
Let yourself go, play with sounds, let the atmosphere lead you.
There is no structure, just vibe. Record yourself in real time, let the measure of when thing are appearing be natural. One sound, theme, phrase lead to other, it is constantly evolving, moving.
Music is reflection of your emotions and they are everlasting, so be spontaneous, follow your inner self.
6. WHAT ADVISES WOULD YOU GIVE UPCOMING TALENTS TO GROW AND MAKE IT OUT THERE?
Keep your expectations modest and focus on your sound.
Music making should be pleasurable experience for composer. To really make it one should use all of his energy to create something unique and beautiful.
If you are distracted by expectations how other people will see it, you will loose energy and concentration. Many things need to align for someone to make it and we do not have control of most of them.
So grow from things you have control of and that is your music, performance, personality. If you stick around long enough, you will develop skills that world needs and world will respond to you. Be friendly, reach out and things will happen.
7. YOUR TOP 5 "NOT TO DO" WHEN DJ'ING??
Don't think it's all about you, you have people on the dance floor.
Don't panic, everybody is there to have some fun, it is not exam.
Don't prepare your play list too much, let the atmosphere lead you in your selection.
Don't press stop button on the player that is playing.
Don't get intoxicated, you are driving the club.
8. YOUR TOP 5 "NOT TO DO" YOU WISH PROMOTERS KNEW?
Don't pack 300 DJs on a festival, some things are not about numbers.
Don't book same DJs all the time, I understand it is an investment, but we are living in dynamic universe.
Don't invite people who don't have a clew what kind of music will be served.
Don't bother with VIP area, rather spend that money on sound system.
Don't do it to prove the point, just make it possible.
9. WHAT DO YOU THINK OF LEBANON AND THE LEBANESE CLUBBING SCENE, CROWD, FOOD, AND PROMOTERS?
I had opportunity to play couple of times in Beirut and I enjoyed it very much. People are friendly, open minded and we had great times together.
Atmosphere on the dance floor was just amazing, I got great response, it was real pleasure being part of the crowd. Food is fantastic, simple but with great ingredients, fresh home grown stuff that we miss in Europe.
Promoters were taking good care of me, it seemed like we knew each other from before.
10. IF YOU COULD CHANGE ANYTHING ABOUT THE GLOBAL ELECTRONIC MUSIC INDUSTRY, WHAT WOULD IT BE?
I would take everybody in to time machine some 20 years back to see where we missed the turn. Things were more underground then, it was more about community and culture.
We should try to change the role of the industry to be more supportive to people needs rather than serving it's own table. It is kind of a dance, you need two people coming together. Who wants to dance alone.
PER-VURT ?
" I am happy that you called and that we could share these thoughts about music and scene. There is great responsibility and pleasure in education, that is how future is made, so let's make it a good one. "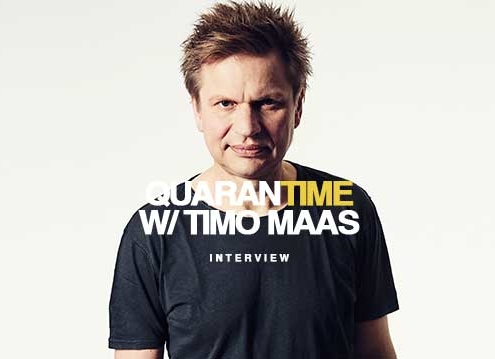 https://per-vurt.com/wp-content/uploads/2021/06/TIMO-MAAS-LATEST.jpg
359
620
G-Mohris
https://per-vurt.com/wp-content/uploads/2019/10/Final-Logo-Header.png
G-Mohris
2021-06-29 00:36:26
2021-06-29 00:44:16
QUARANTIME WITH TIMO MAAS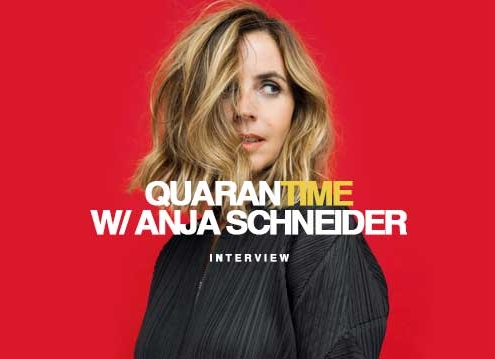 https://per-vurt.com/wp-content/uploads/2021/05/Anja-Schneider.jpg
359
620
G-Mohris
https://per-vurt.com/wp-content/uploads/2019/10/Final-Logo-Header.png
G-Mohris
2021-05-25 16:53:01
2021-05-25 16:53:01
QUARANTIME WITH ANJA SCHNEIDER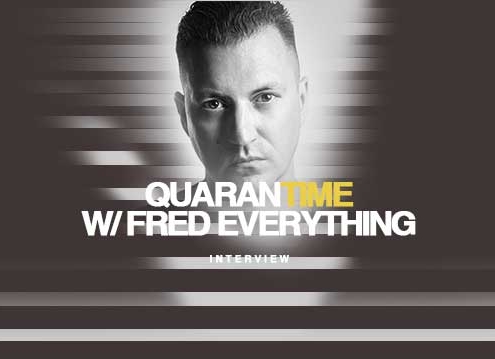 https://per-vurt.com/wp-content/uploads/2021/05/Blog-Profile-Image-RESIZED-LOWER-RES-620px.jpg
359
620
G-Mohris
https://per-vurt.com/wp-content/uploads/2019/10/Final-Logo-Header.png
G-Mohris
2021-05-05 00:39:58
2021-05-05 00:41:59
QUARANTIME WITH FRED EVERYTHING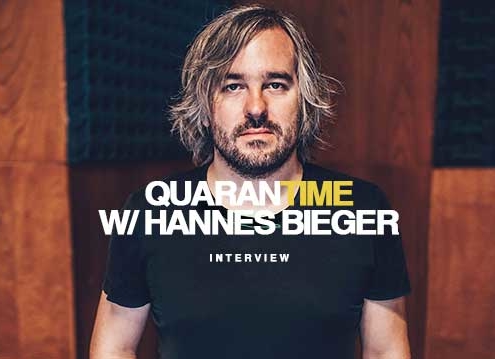 https://per-vurt.com/wp-content/uploads/2021/04/Blog-Profile-Image-RESIZED-LOWER-RES-620px-1.jpg
359
620
G-Mohris
https://per-vurt.com/wp-content/uploads/2019/10/Final-Logo-Header.png
G-Mohris
2021-04-23 19:31:53
2021-04-23 19:31:53
QUARANTIME WITH HANNES BIEGER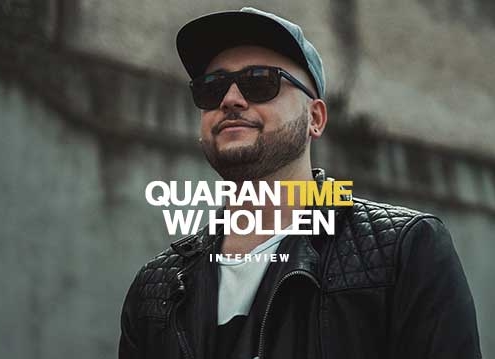 https://per-vurt.com/wp-content/uploads/2021/04/Interview-Hollen-Per-vurt-Blog-.jpg
359
620
G-Mohris
https://per-vurt.com/wp-content/uploads/2019/10/Final-Logo-Header.png
G-Mohris
2021-04-05 17:23:24
2021-04-05 17:23:24
QUARANTIME WITH HOLLEN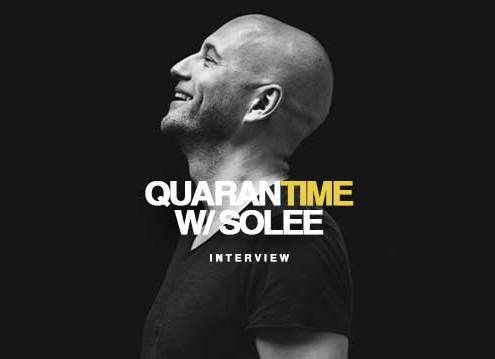 https://per-vurt.com/wp-content/uploads/2021/03/Interview-Solee-DJ-Producer-Parquet-Recording-Lebanon-Cover.jpg
359
620
G-Mohris
https://per-vurt.com/wp-content/uploads/2019/10/Final-Logo-Header.png
G-Mohris
2021-03-29 00:02:14
2021-03-31 22:56:53
QUARANTIME WITH SOLEE