A CHAT WITH ALAN FITZPATRICK
Being one of the most influential electronic artists of the moment, Alan Fitzpatrick's profile continues to transition rapidly from the techno underground towards the electronic music main stage, attracting significant attention from BBC Radio 1, Mixmag and Resident Advisor and elevating Fitzpatrick to the position of global headliner.

Despite spreading his musical wings, Fitzpatrick's magic touch remains with this latest stylistic departure producing some of his biggest hits to date in the form of stand-out releases for Drumcode, B-Pitch Control, Hotflush Recordings, Hypercolour and 17 Steps, plus remixes for Roisin Murphy, Leftfield, Gorgon City and Moby.

I have had the chance to interview Alan and ask him about his career, his tips and tricks for the DJs and Producers who are exploring their path in the electronic music domain, as well as his first release with his 10 years old son Mylo.

1. HOW DO YOU DESCRIBE THE CURRENT WORLDWIDE SITUATION AND WHAT HAS CHANGED IN YOUR LIFE AS AN ARTIST?
I think it's absolutely devastating for a lot of people, so many individuals have lost their businesses, homes, livelihood.
Obviously, there are also a lot of people who have also lost loved ones too and I send my deepest condolences to those people. It's just a terrible situation which no-one could've predicted.
For me personally, it's been a bumpy year with lots of ups and downs, although as an artist I do feel I've benefited from the time off. I've really tried to focus on the aspects of life that I can control and definitely made improvements in my health and fitness, time spent with family, homeschooling, productivity and creativity in the studio.
The pandemic has given me a chance to slow down, take stock and realize what's important in my life, gaining some balance for the future.
2. THE SOUND OF ALAN FITZPATRICK HAS BEEN MAINTAING AND SUSTAINING A BRANDED SIGNATURE. HOW DID YOU APPROACH THE TECHNO SCENE AND WHAT ARE THE KEY FACTORS IN YOUR EVOLVING SUCCESS?
I honestly just try to do my own thing and stay true to myself and my vision. I always knew I'd be involved in music, it's my calling in life and what's kept me on the straight and narrow for so many years.
I draw inspiration from other genres and artists and incorporate this into my production style, just focusing on my strengths in the studio and keep doing what I do best.
As an artist, I do think one of the keys to success is having the ability to completely focus my energy on my own projects instead of trying to compare or compete with other artists. It's so important to stay in your own lane.
3. YOUR UPCOMING PROJECT FEATURES YOUR 10 YEARS-OLD SON MYLO. HOW DID ALL THAT HAPPEN IF YOU'D TELL THE STORY?
Mylo has been homeschooled during the UK lockdown, which gets a bit tedious when you're into the 10th month! We wanted to do something different and be creative rather than doing the same old boring lessons online, so started playing on his iPad and came up with a basic hook.
I exported it and we worked on it together and finished the track. As he's getting older, he's taking more of an interest in music and developing a curiosity for the studio, which is great to see, makes me really proud.
4. HOW DO YOU START A NEW TRACK AND WHAT ARE THE STEPS YOU TAKE TO AVOID WRITER'S BLOCK?
I don't really have a specific process when it comes to producing, no two days in the studio are the same for me. I need to want to be in the studio to have a productive day, if I feel like I'm forcing myself to try be creative, then it's a waste of time.
I like to have a focus point when I'm starting a track, either beats or a hook, I'll build on this and flesh it out from there. You can't really avoid writers block, we all get it from time to time.
5. IS THE LIFE OF AN ARTIST A REAL BLISS? AND WHAT ARE THE OVERLOOKED DIFFICULTIES IN AN ARTIST LIFE IF ANY?
I can't speak for every artist, but for me this is definitely my dream job, there's nothing else I'd rather be doing. I'm very lucky to have the opportunity to do something I love for a career.
In terms of the difficulties, I do miss out on a lot of family time or social events with mates when I'm travelling. The travel itself can also be stressful and quite heavy on your body and mind.
6. YOUR TOP 5 "NOT TO DO" YOU WHEN PERFORMING?
Don't fake what you're doing
Don't pre-record the mix either
Don't be boring, engage with the crowd
Don't have too much to drink
Try to avoid needing a long toilet break
7. YOUR TOP 5 "NOT TO DO" YOU WISH PROMOTERS KNEW?
Don't buy the wrong tequila
Don't offer 'backstage' access….but then it's just a toilet
Don't be late for pickup / drop-off
Don't drive erratically because you're late for pickup
Don't provide the wrong tech rider – IT MATTERS!!
8. YOUR TOP 5 "NOT TO DO" WHEN REMIXING?
I don't have a top 5, there aren't any rules for making a remix to be honest.
Actually, ONE top tip instead: don't copy an existing track, that's just silly.
9. WHAT DAW DO YOU USE AND WHAT ARE YOUR TOP 5 PLUGINS AND TOP 5 HARDWARE?
I use Reason Suite
Plugins:
Izotope
Fab Filters
Valhalla
Skream4
Alligator
Hardware
Roland TR-909
Roland Juno-60
Roland Alpha Juno 2
10. HOW IS THE STREAMING PLATFORMS AFFECTING MUSIC SALES? AND HOW DO YOU DESCRIBE THE LAST DECADE'S EVOLUTION IN THE ELECTRONIC MUSIC BUSINESS?
Of course, streaming had an impact on sales but that's to be expected. There's been lot of change for the music industry overall, but change is inevitable, and I think the electronic scene has done well to adapt.
PER-VURT ?
" Love what you guys are doing – keep up the good work. "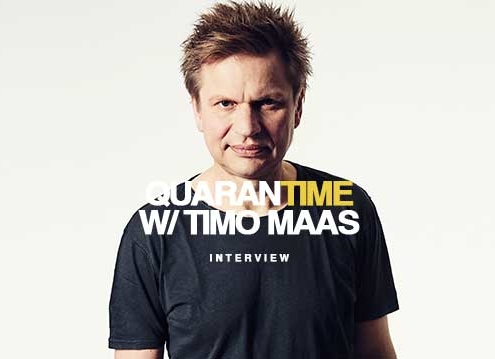 https://per-vurt.com/wp-content/uploads/2021/06/TIMO-MAAS-LATEST.jpg
359
620
G-Mohris
https://per-vurt.com/wp-content/uploads/2019/10/Final-Logo-Header.png
G-Mohris
2021-06-29 00:36:26
2021-06-29 00:44:16
QUARANTIME WITH TIMO MAAS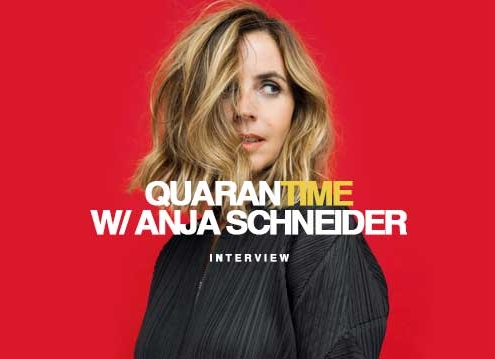 https://per-vurt.com/wp-content/uploads/2021/05/Anja-Schneider.jpg
359
620
G-Mohris
https://per-vurt.com/wp-content/uploads/2019/10/Final-Logo-Header.png
G-Mohris
2021-05-25 16:53:01
2021-05-25 16:53:01
QUARANTIME WITH ANJA SCHNEIDER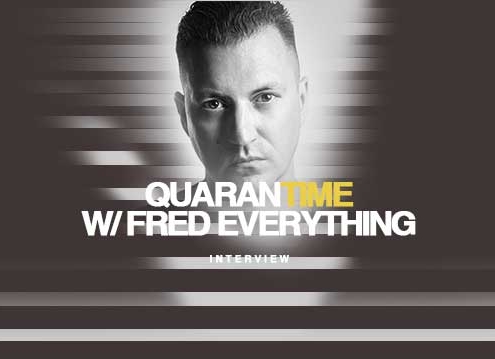 https://per-vurt.com/wp-content/uploads/2021/05/Blog-Profile-Image-RESIZED-LOWER-RES-620px.jpg
359
620
G-Mohris
https://per-vurt.com/wp-content/uploads/2019/10/Final-Logo-Header.png
G-Mohris
2021-05-05 00:39:58
2021-05-05 00:41:59
QUARANTIME WITH FRED EVERYTHING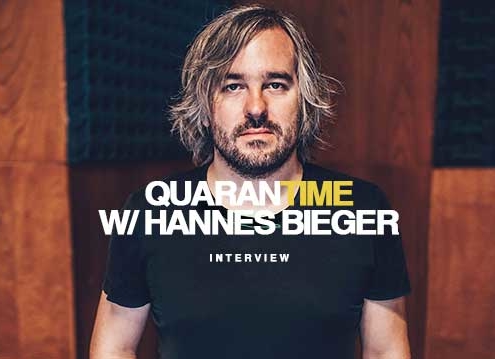 https://per-vurt.com/wp-content/uploads/2021/04/Blog-Profile-Image-RESIZED-LOWER-RES-620px-1.jpg
359
620
G-Mohris
https://per-vurt.com/wp-content/uploads/2019/10/Final-Logo-Header.png
G-Mohris
2021-04-23 19:31:53
2021-04-23 19:31:53
QUARANTIME WITH HANNES BIEGER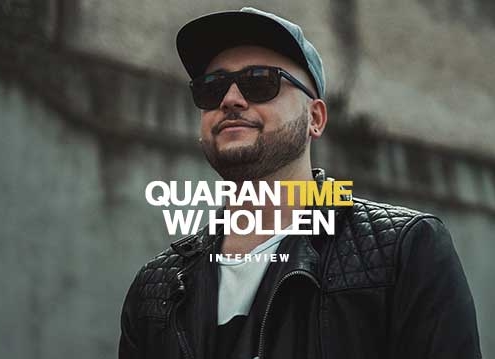 https://per-vurt.com/wp-content/uploads/2021/04/Interview-Hollen-Per-vurt-Blog-.jpg
359
620
G-Mohris
https://per-vurt.com/wp-content/uploads/2019/10/Final-Logo-Header.png
G-Mohris
2021-04-05 17:23:24
2021-04-05 17:23:24
QUARANTIME WITH HOLLEN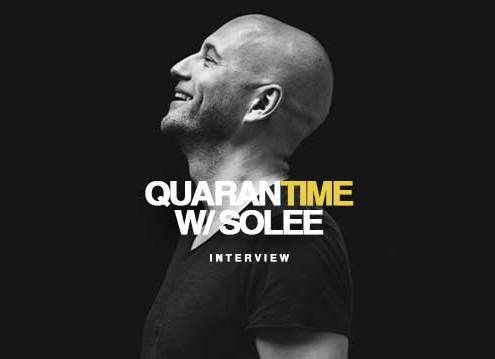 https://per-vurt.com/wp-content/uploads/2021/03/Interview-Solee-DJ-Producer-Parquet-Recording-Lebanon-Cover.jpg
359
620
G-Mohris
https://per-vurt.com/wp-content/uploads/2019/10/Final-Logo-Header.png
G-Mohris
2021-03-29 00:02:14
2021-03-31 22:56:53
QUARANTIME WITH SOLEE