In our modern age, DJ'ing has become very popular with the expansion of electronic music on the worldwide map and the rapid evolution of technology that is constantly offering new gear and introducing contemporary tools, options, and extensive features, giving DJs and Producers a palette of choices when it comes to building their set-up.
From classic DJ'ing using CD & Vinyl Players, to digital DJ'ing and live performance using MIDI controllers, digital mixers, acoustic and analog instruments.

CLUB STANDARD CD/XDJ
The current club standard DJ & Performance Set-up consists of 2 (or 4) CDJs and a 4 channel table mixer (some might include vinyl players). It is true that barely anyone is using CDs nowadays, however the CDJ3000 are still the clubs' favorite players, especially that they can take in a USB stick or hard drive, play MP3 or WAVE files, and offer almost everything a normal DJ would ask for. With large LCD screens, 10inch jog wheels, and onboard options, DJs feel very comfortable and confident.
One of the most important advantages of using CDJs is that they can read digital information. This means you can prepare your playlists, analyze songs for BPM, Keys, and other important tags, give color codes to your music files, fix unstable grids and add memory cue points and hot cues to be able to use them in a creative way on stage. An extensive list of settings are offered by Rekordbox, the engine that does all the above, by Pioneer DJ.
All you need to do is download the free edition of Rekordbox, start organizing and analyzing your database, prepare metadata options, export your library to a USB, and you are ready to go perform at any venue. The players are connected via network and can all communicate together, this is great for syncing players together, using visual guides on phasing and beatmatching, and browsing music from one USB onto all decks.
You might wonder why would a DJ use 4 players instead of 2. Well, the first reason would be to give the DJ the freedom to play 4 decks, meaning he can mix up to 4 tracks at the same time, whether he is loop mixing, or juggling, or using hot cues to jump between parts of the tracks.
This all depends on the style of music or the style of mixing he is performing. For instance, a DJ who plays techno, might want to do loop mixing, that is taking short loops from tracks and blending them together, whereas a hip hop DJ might want to play more tracks in less time, medley style, this is when he needs to switch quickly from one part to another, from one track to another.
Another reason why a club would install 4 players is to allow DJs to easily switch when one is about to finish his set and another wants to take over. Let's say a warmup DJ is about to finish his mix and the main DJ wants to take over, then he needs an available deck to prepare his first track that he will mix with the last track the warmup DJ is playing, to avoid stopping the music. Besides, 4 players guarantee that the music will never stop in case one player suddenly malfunctioned and stopped.
XDJ Systems are compact standalone multiplayers that operate with or without a computer giving the user the option to play music via a USB stick or connect the player to a computer software. XDJs are considered to be the flagship all-in-one DJ systems that target people wanting to have all-in-one version of the club standard set-up at home.
VINYL DJ
Vinyl DJ is considered to be the origin of DJ'ing before the emergence of CDs and digital technology. It is very tactile and allows you to develop a strong fundamental. Old school purists will always insist that the only real way to DJ is to use vinyl records, away of using digital guides such as BPM detector and phase metering.
When you learn DJ'ing using vinyl players, you will find other set-ups such as CDJ or Digital DJ very easy to operate. Holding a 12" vinyl record feels authentic, and beat matching as well as scratching can be rather challenging. However the majority of clubs don't include vinyl players in their DJ set-up although the past years have witnessed a rapid come back of vinyl as more brands started to reproduce players and more labels started to release music on vinyl.
Due to the fact that most music is released digitally nowadays, it is hard for a DJ to find the tunes he wants to play on vinyl. On the other hand, digging for vinyl records feels satisfying and specific as a DJ limits his choices to pick the top and most unique releases only, especially that some labels prefer to release vinyl only records.
Vinyl players are heavy and bulky which makes them hard to transport and carry, so do vinyl records when carried in crates. But this is not a problem, as vinyl players can operate in DVS Mode, meaning they can connect to a digital dj software and play a virtual vinyl that run MP3 or WAV files (coming next)
SOFTWARE DJ
With the fast expansion of software technology comes the evolution of digital DJ'ing using DJ software and MIDI controllers. It is an affordable technology offering way more functions than a normal CDJ or vinyl player can have in one single compact and portable DJ controller. Note that software DJ'ing requires a software to be connected all the time, meaning that a DJ controller cannot function by itself, it needs to be connected (via a USB cable) to a computer running a DJ application such as Traktor Pro or Serato.
Using a DJ Controller is not very much supported by promoters or club managers when it comes to some digital DJs who depend on this technology and lack the foundation of DJ'ing whether be it using CDJs or Vinyl Players. Not to forget that digital DJ'ing using a software can go very professional when used by expert DJs (such as Carl Cox and Richie Hawtin)  who merge between club standard CDJs and TimeCode technology, in this case, they connect the CDJs to a software and open up to an advanced performance.
In most cases, the software DJ set-up is ideal for people who would like to practice at home or run a small party, and for people who are getting into DJ'ing as a hobby and not as a career. It is very easy to DJ using a software for it gives a lot of automatic functions such as Sync, where a magical button is pressed and the two tracks are suddenly beatmatched.
For some this is never an issue, and for others it can be a harsh negative dispute. Other functions a software can offer are the ability to trigger hot cue points, playback audio samples, take automatic quantized loops and chop them, use many more audio effects, use visual guides to beat match, prepare playlists and search for tracks..
Today's DJ controllers can also connect to mobile phones and tablets, giving the user a much more portable solution, not to forget that MIDI controllers can be customized and operate in user map mode, meaning that the user can assign different components of the controller to control different features in the software.
DVS & TIMECODE
DVS stands for Digital Vinyl System. It is a technology that was introduced to the market to allow DJs to use existing hardware (CDJ or Vinyl Players) that do not necessarily have a USB connection, with a DJ software, giving them the benefit of playing MP3 or WAV files using the players themselves.
To simplify it, this technology will translate your action that is performed on a conventional DJ player (be it scratching, track search, play, cue etc..) into a digital information that the computer software will receive and act upon it. So for instance, if you press "Play" on a vinyl player, the software will trigger the "Play" function on the deck of your DJ software, where an MP3 file is loaded. All audio processing happen digitally within the software. So the big question is, how does this really work?
The DVS System consists of a special DVS Enabled Audio Card that has multiple inputs and outputs, and TimeCode vinyls or CDs, considered to be virtual. These TimeCode Vinyl Records or CDs transmit audio signal to the DVS audio card which in turn translates that data into changes in the playback speed, direction and position of your selected track that is loaded onto the DJ software's deck. So if you spin the virtual timecode vinyl backward, then software would understand this command and spin the MP3 track backward inside its deck, and so on ..
The DVS Audio Cards are mainly used with old gear be it CDJs or Vinyl Players, however, and with the modern technology advancing rapidly towards this feature, new CDJs, Mixers, and DJ Controllers are manufactured with a built in DVS audio card, meaning that the use of an external DVS audio card is not necessary.
The same modern gear come with a USB connection that translates analog signal to digital data, and this turned the table upside down once more, giving the users the option to connect the new age cd/vinyl players and mixers to the computer and control the dj software features without the need of any DVS external gear.
LIVE PERFORMANCE
It is very important to differentiate between classic DJ'ing and Live Performance. DJ'ing is about mixing two or more tracks to create a continuous flow, however, live performance has to do with mixing layers or elements of a track that are in stem format. This means, a music producer having an access to all the layers of his composition can mix them in and out and blend them as if he is reproducing the track itself. Live Performance can go from using a Launchpad controlling Ableton Live software to using acoustic and analog instruments such as drum machines, guitars, loopers, and synthesizers. Performance is about more intuitive control and creative art.
An Ableton Live set-up might include an Ableton Push 2 controller, an audio card, and a small MIDI controller having slider faders, knobs, and buttons to be assigned to control different parameters in the software such as effects and volume levels. In most cases, the performer is triggering loops and samples that he has produced earlier, and mixing them all together in a continuous flow.
The performer can also use a MIDI keyboard to play notes through a plugin (a virtual software synthesizer), or an actual analog synthesizer that is routed onto his soundcard or an analog mixer, and with Ableton Push 2 he can also sequence drums live from scratch and have access to the micro elements of his patterns. Performers might also add analog drum machines and organic instruments such as a guitar as well as a microphone to live loop and record their vocals that can be processed by endless audio effect units through Ableton.
A full analog live performance setup is the most challenging and creative one as the performer doesn't use a computer running a software rather becomes a one-man-band using pure analog onboard gear such as keyboard or modular synthesizers, drum machines, sequencers, effect pedal boards, instruments, analog loopers and mixers..
TO SUM UP
There are many different types of DJ & Performance Set-ups, from vinyl players, to CD and USB players, digital DJ controllers, and hybrid performance stations. Each has its ways in and out and regardless with which set-up one can identify, a DJ must present a perfect flawless mix and give the crowd a joyful experience
The classic club standard DJ & Performance Setup consists of 2 (or 4) CDJs and a 4 channel mixer. An ideal set-up would include a pair of Vinyl Players

Vinyl DJ is considered to be the foundation of DJ'ing for it is tactile and allows you to develop a strong fundamental especially that it is challenging and away of visual guide or digital automations.

Software DJ is ideal for people who want to practice at home or pursue a hobby in DJ'ing. It is very affordable, compact, and portable. It can be used by amateur bedroom DJs or professional experts and it provides much more options and features

DVS (stands for Digital Vinyl System) is the technology that enabled CD Players and Vinyl Players to control a DJ Software. A virtual Vinyl or CD is used to translate audio information into digital data that commands the DJ software to adjust playback speed, direction, and other functions

Live performance set-up can be digital or analog or a mixture of both. A performer can use MIDI controllers and analog machines or acoustic instruments to create, loop, control, and reproduce music live on stage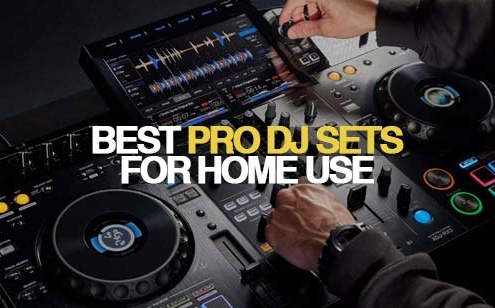 https://per-vurt.com/wp-content/uploads/2022/05/Best-Synthesizers-For-Beginners-Profile-Pic-1.jpg
308
531
G-Mohris
https://per-vurt.com/wp-content/uploads/2019/10/Final-Logo-Header.png
G-Mohris
2022-05-11 15:36:01
2022-09-16 18:10:53
BEST PRO DJ SETS FOR HOME USE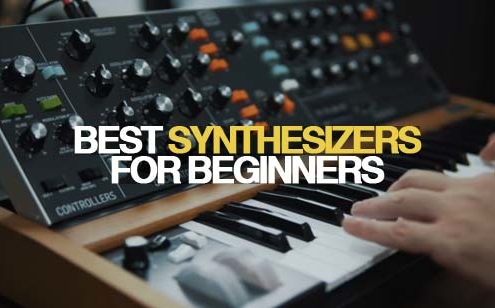 https://per-vurt.com/wp-content/uploads/2022/05/Best-Synthesizers-For-Beginners-Profile-Pic-2.jpg
308
531
G-Mohris
https://per-vurt.com/wp-content/uploads/2019/10/Final-Logo-Header.png
G-Mohris
2022-05-10 20:04:53
2022-05-11 12:10:13
BEST SYNTHESIZERS FOR BEGINNERS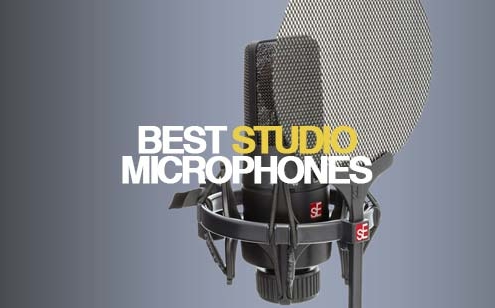 https://per-vurt.com/wp-content/uploads/2022/05/Best-Studio-Microphones-Profile-Pic.jpg
308
531
G-Mohris
https://per-vurt.com/wp-content/uploads/2019/10/Final-Logo-Header.png
G-Mohris
2022-05-02 22:24:04
2022-08-07 21:10:17
BEST STUDIO MICROPHONES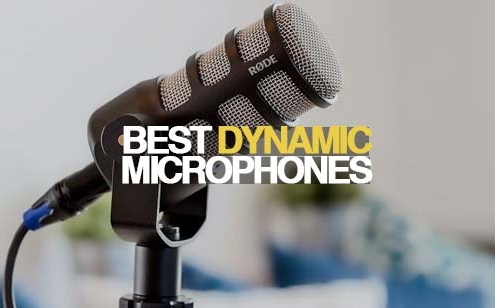 https://per-vurt.com/wp-content/uploads/2022/04/Best-Dynamic-Microphones-Profile-Pic.jpg
308
531
G-Mohris
https://per-vurt.com/wp-content/uploads/2019/10/Final-Logo-Header.png
G-Mohris
2022-05-01 00:47:16
2022-05-01 00:51:56
BEST DYNAMIC MICROPHONES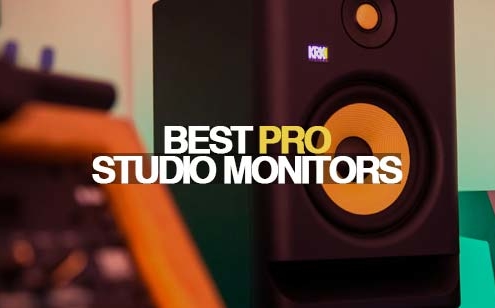 https://per-vurt.com/wp-content/uploads/2022/04/Best-Professional-Studio-Monitors-Profile-Pic-1.jpg
308
531
G-Mohris
https://per-vurt.com/wp-content/uploads/2019/10/Final-Logo-Header.png
G-Mohris
2022-04-26 12:25:31
2022-04-30 13:40:13
BEST PROFESSIONAL STUDIO MONITORS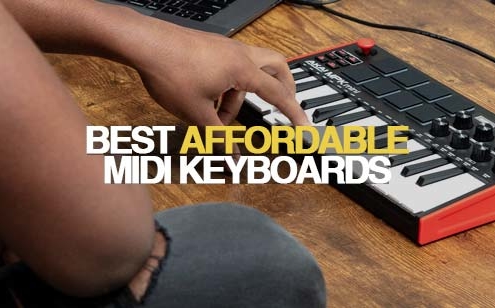 https://per-vurt.com/wp-content/uploads/2022/04/Best-Affordable-MIDI-Keyboards-Profile-Pic.jpg
308
531
G-Mohris
https://per-vurt.com/wp-content/uploads/2019/10/Final-Logo-Header.png
G-Mohris
2022-04-25 16:24:10
2022-04-25 16:32:50
BEST AFFORDABLE MIDI KEYBOARDS