During the late 70's early 80's, analog synthesizers manufactured by different brands were using their proprietary standards to synchronize instruments, such as CV/gate, while musicians who chose different synthesizers for their studio set-ups or live performances found difficulty in coordinating their gear with the absence of synchronization.
This is when a new protocol called MIDI (Musical Instrument Digital Interface) was introduced by Roland founder Ikutaro Kakehashi, and along with Dave Smith & Sequential Circuit MIDI got implemented in 1983. This standard allowed different instruments to communicate with each other and with computers, and this spurred a rapid expansion of the sales and production of electronic instruments and music software.

MIDI
MIDI was invented so that electronic or digital musical instruments could communicate with each other and so that one instrument can control another as well as a computer software.
There are two types of MIDI controllers: performance controllers that generate notes and are used to perform music, and controllers that may not send notes, but transmit other types of real-time events. Many devices are some combination of the two types.
Think of a MIDI keyboard or controller as a device that sends and receives commands, a replacement for your computer keyboard and mouse. Let's consider you are into music production using a DAW such as Ableton. This DAW has plenty of features and parameters that can be controlled over time, whether they be notes, volume faders, effect knobs, launch or drum pads, trigger buttons, modulation wheels, and so on.
Using a mouse and a computer keyboard is basic and can do the job however by using a MIDI keyboard or controller, your creative experience piloting the electronic music software can be much richer and more intuitive.
Moreover, MIDI can send your command to control these aspects and record automation with minimal latency. MIDI can also control a DJ software as well as today's modern lighting systems and lazer beams. MIDI can be transferred via a USB cable (standard connection with computers) or via a standard MIDI cable (standard connection with other hardware devices). MIDI does not transfer audio.
MIDI KEYBOARD
A MIDI Keyboard is typically a piano-style electronic musical keyboard that sends MIDI information to either another hardware be it a synthesizer or a drum machine, or to a computer software running plugins and sound engines. The size of the keyboard can range from 25 keys to a full 88 keys, some are keyboard style, some are semi-weighted, weighted, and some are hammered, giving the exact piano feel.
Usually the MIDI Keyboard does not generate any sound as it has no sound module built in it, rather it generates note messages and commands that contain digital information such as which note to play and under which level of velocity and aftertouch.
Using a MIDI Keyboard to trigger sounds from a software synthesizer or sound engine makes it much more intuitive to compose melodies, basslines, and chords, especially when a musician is using it. Even non-musicians would be able to jam and translate melodic compositions they have looped in in their head.
Most digital audio workstations have a virtual piano roll and one can sequence notes by drawing them in a MIDI clip using a mouse, however this lacks the human feel.
MIDI CONTROLLER
Just as the MIDI Keyboard transmits data information (such as notes) to command a software synthesizer or sound module, a MIDI Controller does the same thing however in different form. It is important to understand that both MIDI Keyboard and MIDI Controller are essentially the same, however they are just designed in different ways to look like something be it a piano keyboard or a drum machine or even a mixer.
There are many types of commands you can send via a controller. One of them would be a continuous control over sliders or knobs such as adjusting volume controls or effect parameters. Another types of MIDI would be trigger pads and buttons, this is very interesting when it comes to playing or sequencing drum elements or even sampling and playing back chords.
Buttons can help achieve a toggle activity such as "enable", "disable", "on", "off", "play", "stop" .. etc .. Other types of controls include pitch and modulation wheels, touch strips, x/y pads, rotaries, browser controllers, and so on .. One MIDI Controller could be designed as a DJ Controller, with 2 or more decks and a mixer in between, including pad controllers and other functions. Note that a DJ Controller is yet another form of a MIDI Controller that operates in the exact same way.
When one presses on "Play" at a controller, the DJ Software will receive this command, and it will play the track. When one starts moving a volume fader up, the software can automatically adapt to the changes and therefore the volume fader would move accordingly.
It's very hard to operate a DJ software using a mouse, this is the great benefit of having a DJ Controller so to have more hands-on control. A Jog Wheel is another type of control, that is going to command the software's deck playback direction and speed, thus, scratching is made possible.
Note that the MIDI Controller has nothing to do with Audio Processing unless it has a built in soundcard which is going to process the sound and output it to the speakers. MIDI Controller can also command a lighting software by sending different commands to move the beams or change their colors over time.
Although a MIDI Controller (or Keyboard) comes with a generic standard and native MIDI Map, It can also be fully assignable. This means you can manually customize your controller to command different parameters in the way you find suitable.
For example a fader controller might control effect instead of volume, or a pad controller might trigger clips instead of sequencing drums and so on.. This parameters can be manually mapped in a very easy process of MIDI Learn.
TO SUM UP
MIDI is a musical instrument digital interface, a protocol or language used so that electronic musical instruments or sound modules can communicate, sync, and command eachother.
The MIDI Keyboards and Controllers are the foundation of today's modern music making for they give a lot of hands-on control to pilot the digital audio workstation, software plugins and synthesizers, hardware sound modules and engines.. Think of it as a replacement for the computer keyboard and mouse.
MIDI Does not transfer audio signal. It transfers data messages that act as commands to control different parameters

A MIDI Keyboard sends note information, velocity, aftertouch and so on..

A MIDI Controller does the same, however it is designed in a different way and present different types of MIDI control such as sliders, knobs, rotaries, buttons, pads, wheels …

The main advantage of MIDI is that it lets you control your application in a much more intuitive way giving you a hands-on feel


With the use of software synthesizers (plugins) an affordable MIDI Keyboard Controller can be turned into an expensive synthesizer

MIDI is fully customizable, one can map his controller in the way he finds suitable.

MIDI can control lighting systems and not only musical instruments or computer software

DJ Controllers have the ability to replace a club standard setup in a very affordable way using gear that can send and receive MIDI information with the DJ Software. A DJ Controller does not function without a computer. Most DJ Controllers have a built in soundcard that can process audio and output it to the speakers and headphones.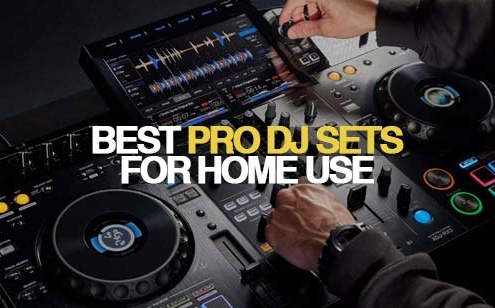 https://per-vurt.com/wp-content/uploads/2022/05/Best-Synthesizers-For-Beginners-Profile-Pic-1.jpg
308
531
G-Mohris
https://per-vurt.com/wp-content/uploads/2019/10/Final-Logo-Header.png
G-Mohris
2022-05-11 15:36:01
2022-09-16 18:10:53
BEST PRO DJ SETS FOR HOME USE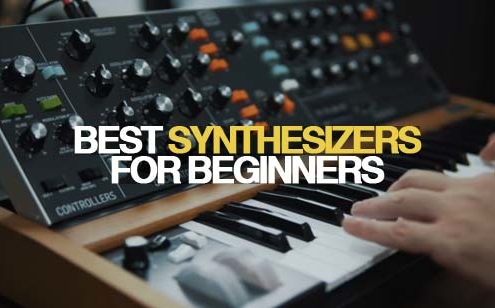 https://per-vurt.com/wp-content/uploads/2022/05/Best-Synthesizers-For-Beginners-Profile-Pic-2.jpg
308
531
G-Mohris
https://per-vurt.com/wp-content/uploads/2019/10/Final-Logo-Header.png
G-Mohris
2022-05-10 20:04:53
2022-05-11 12:10:13
BEST SYNTHESIZERS FOR BEGINNERS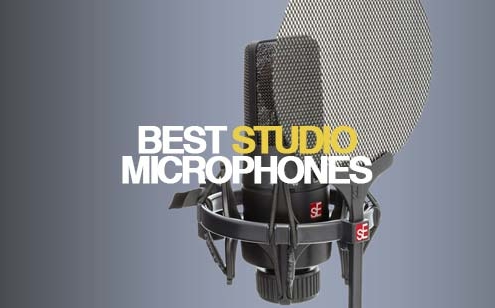 https://per-vurt.com/wp-content/uploads/2022/05/Best-Studio-Microphones-Profile-Pic.jpg
308
531
G-Mohris
https://per-vurt.com/wp-content/uploads/2019/10/Final-Logo-Header.png
G-Mohris
2022-05-02 22:24:04
2022-08-07 21:10:17
BEST STUDIO MICROPHONES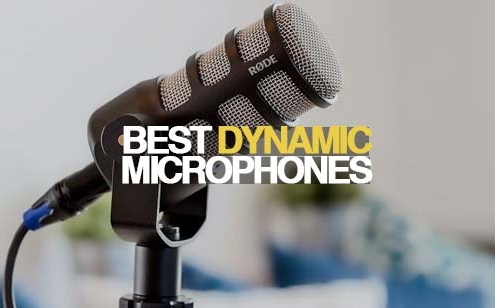 https://per-vurt.com/wp-content/uploads/2022/04/Best-Dynamic-Microphones-Profile-Pic.jpg
308
531
G-Mohris
https://per-vurt.com/wp-content/uploads/2019/10/Final-Logo-Header.png
G-Mohris
2022-05-01 00:47:16
2022-05-01 00:51:56
BEST DYNAMIC MICROPHONES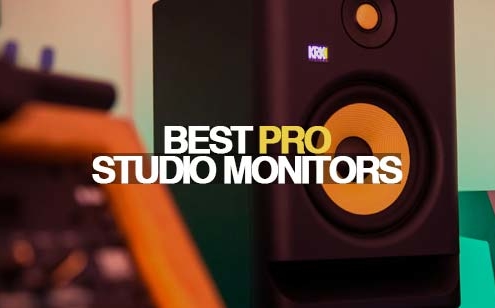 https://per-vurt.com/wp-content/uploads/2022/04/Best-Professional-Studio-Monitors-Profile-Pic-1.jpg
308
531
G-Mohris
https://per-vurt.com/wp-content/uploads/2019/10/Final-Logo-Header.png
G-Mohris
2022-04-26 12:25:31
2022-04-30 13:40:13
BEST PROFESSIONAL STUDIO MONITORS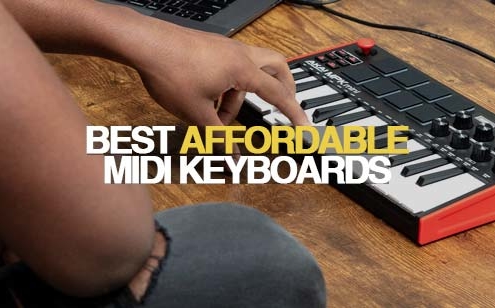 https://per-vurt.com/wp-content/uploads/2022/04/Best-Affordable-MIDI-Keyboards-Profile-Pic.jpg
308
531
G-Mohris
https://per-vurt.com/wp-content/uploads/2019/10/Final-Logo-Header.png
G-Mohris
2022-04-25 16:24:10
2022-04-25 16:32:50
BEST AFFORDABLE MIDI KEYBOARDS