Sound design and synthesis play a major role in audio production especially when the producer is defining a sound signature for himself or his project, and this is where synthesizers, whether analog or digital, come into play.
Since the 70's, synthesizers have been emerging and expanding in forms, types, and methodologies, and with the modern computer technologies, soft-synth plugins widened the choices and combined different techniques in synthesis offering way more complex options and routing capabilities.
Let's take a look at the top 5 types of synthesis: Wavetable, Additive, Subtractive, FM, and Granular Synthesis

ANALOG SUBTRACTIVE
Subtractive synthesis is the most closely associated with the analog synthesizers of the '60s and '70s. Analogue synthesizers are usually of the subtractive variety, meaning that they start with a waveform that's rich in harmonics and then take away frequencies from it using one or more filters.
Subtractive is the most common method that gave birth to the concept of sound synthesis, and is also one of the most popular synthesis types of all, perhaps due to its inherent simplicity and application. This is also the main technique we teach at our school in the Sound Design & Synthesis Course
This type of synthesis is a very simple signal chain of an oscillator (or the combination of multiple oscillators) running through a filter (EQ curve) which is then sent to an amplifier for gain staging and ADSR (attack, decay, sustain and release) for controlling the envelope response.
The harmonics present within the oscillators tones can be whittled into harmonic structures that mirror those of actual instruments. This type of synthesis sounds very vintage, and very obviously synthetic, which is a big part of its appeal, from thumping basses to screaming leads, the analogue synthesizer makes its point clearly, concisely and emphatically
WAVETABLE SYNTHESIS
Wavetable synthesis is a technique used to create complex periodic waveforms from groupings of single-cycle waveforms. There can be dozens or hundreds of wave shapes in an indexed table. As a note or sound is triggered, sweeps can occur that move from one wave shape to the next with digital interpolation occurring between shapes.
Playback can move laterally across the waveforms, resulting in unique expressions of movement and sonic change. This type of synthesis can be used to create complex drones and pads that evolve in sophisticated ways as a note is sustained.
The first successful hardware wavetable synthesizer was Palm's PPG Wave, and the synthesis style is at the heart of modern powerhouse soft synths like Native Instruments' Massive, Xfer Records' Serum, Ableton's Wavetable, and Arturia's Pigments.
ADDITIVE SYNTHESIS
Additive synthesis is, as the name suggests, the exact opposite of subtractive. Rather than starting with a waveform, such as a sample or square wave, an additive synthesis patch is built up from loads of individual sine waves, thus creating timbre.
What this type of synthesis does, is trying to achieve the same result as Subtractive Synthesis, but approaching the method from a "constructive philosophy", rather than just carving harmonics out.
Rather than presenting a wall of harmonics and carving out the harmonic structure desired (Subtractive), in additive synthesis multiple sine waves of varying levels and frequencies are combined together to build the harmonic structure desired. Simply put, instead of starting with everything you need and throwing away what you don't need, you start with nothing and build harmonic structures from scratch.
Fortunately, today's software-based additive instruments usually offer resynthesis of sampled waves, making them ideal for twisting, textural timbres. A great example of an additive synthesizer is Ableton's Operator
FM SYNTHESIS
FM (Frequency Modulation) synthesis was one of the first digital synthesis methods. It first appeared in the legendary Yamaha DX7. The way that FM synthesis works is that a simple waveform called a carrier (sine, saw, square, triangle) is modulated by another inaudible wave, called a modulator.
The result is a far more complex waveform. This type was the first commercially successful, and affordable, digital synthesis type. Just like Subtractive Synthesis FM also relies on using basic 4 waveforms (Sine, Square, Triangle or Sawtooth) plus their variations to achieve the desired result.
FM Synthesis is very difficult to predict and plan out sounds, it is mainly used these days for bass sounds. For example, sine wave modulated by another sine wave is very useful for bass house. A great example of FM Soft-Synth is Native Instruments' FM8 or Ableton's Operator
GRANUAL SYNTHESIS
By far one of the most interesting synthesis techniques that i always use. Although it is unpredictable, yet it is very unique and can generate a sound signature that no one else would ever have, even yourself won't be able to imitate.
Granular synthesis is a kind of sample synthesis but one that acts almost microscopically on the sample, breaking it down into tiny parts, or grains, and allowing playback to jump around to different grains in the sample as in loop.
Grain size, volume, position, etc., can be manipulated, resulting in new sounds. Add some audio effect units to the signal and you get a marvelous result. My favorite plugin for this technique is Ableton's Simpler device along with Echo.
The only disadvantage that this technique has is the unknown tonality of the sound generated. However there is an easy way to tune that sound with basic music theory knowledge. Forexample, when you generate a sound from the microscopical part of a wave sample, you play it on a C note on the keyboard, however it might not sound as a C, this is when you need to tune it before being able to play it correctly
TO SUM UP
Synthesis techniques and methodologies can vary from one synthesizer and another, whether it is analog or digital. The foundation of synthesis is originated in the 70s with analog subtractive based synthesizers.
With advanced computer technology, synthesis emerged into multiple forms and can now offer way more complex techniques and routing capabilities. The top 5 synthesis types are Subtractive, Additive, Wavetable, FM, and Granular.
Subtractive Synthesis is perhaps the most common form. You start with a harmonically rich sound (the oscillator) and then subtract harmonics from it with a filter and volume with an envelope. You can think of it like sculpting

Wavetable Synthesis employs the use of a table with various switchable frequencies played in certain orders (wavetables). As a key is pressed, the sound moves in order through the wavetable, not spontaneously changing the waveform, but smoothly changing its shape into the various waves in the table.


Additive Synthesis lets you build a sound by combining multiple sine waves of differing levels and frequencies thus creating timbre from a constructive philosophy

FM Synthesis (Frequency Modulation) is a digital form of synthesis whereby one waveform modulates another, in a complex algorithm to create very complex sounds.

Granular Synthesis acts almost microscopically on an audio sample, breaking it down into tiny parts, or grains, and allowing playback to jump around to different grains in the sample, resulting in a sustained sound that it extremely fast for the brain to detect its cycles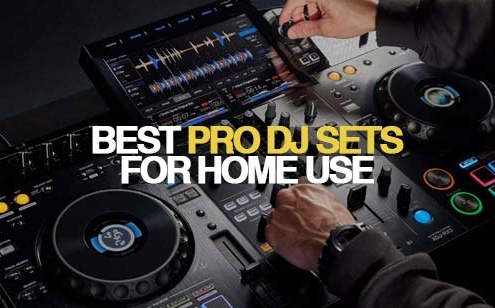 https://per-vurt.com/wp-content/uploads/2022/05/Best-Synthesizers-For-Beginners-Profile-Pic-1.jpg
308
531
G-Mohris
https://per-vurt.com/wp-content/uploads/2019/10/Final-Logo-Header.png
G-Mohris
2022-05-11 15:36:01
2022-09-16 18:10:53
BEST PRO DJ SETS FOR HOME USE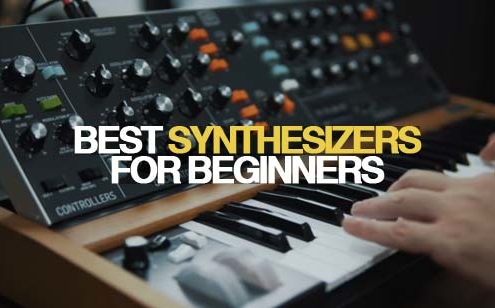 https://per-vurt.com/wp-content/uploads/2022/05/Best-Synthesizers-For-Beginners-Profile-Pic-2.jpg
308
531
G-Mohris
https://per-vurt.com/wp-content/uploads/2019/10/Final-Logo-Header.png
G-Mohris
2022-05-10 20:04:53
2022-05-11 12:10:13
BEST SYNTHESIZERS FOR BEGINNERS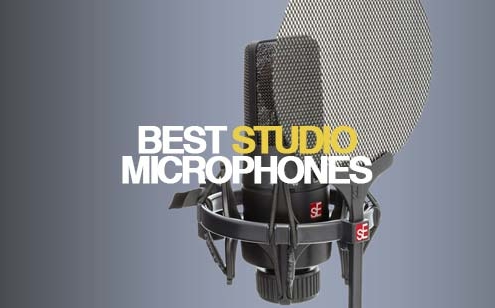 https://per-vurt.com/wp-content/uploads/2022/05/Best-Studio-Microphones-Profile-Pic.jpg
308
531
G-Mohris
https://per-vurt.com/wp-content/uploads/2019/10/Final-Logo-Header.png
G-Mohris
2022-05-02 22:24:04
2022-08-07 21:10:17
BEST STUDIO MICROPHONES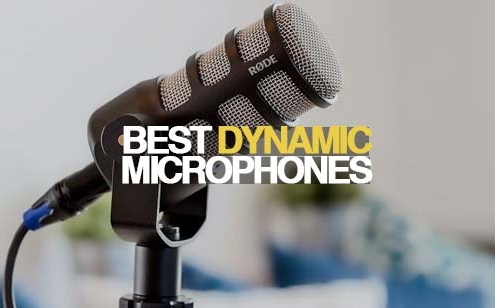 https://per-vurt.com/wp-content/uploads/2022/04/Best-Dynamic-Microphones-Profile-Pic.jpg
308
531
G-Mohris
https://per-vurt.com/wp-content/uploads/2019/10/Final-Logo-Header.png
G-Mohris
2022-05-01 00:47:16
2022-05-01 00:51:56
BEST DYNAMIC MICROPHONES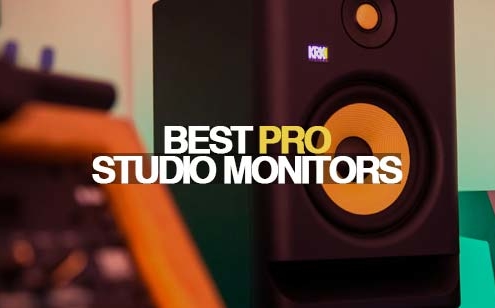 https://per-vurt.com/wp-content/uploads/2022/04/Best-Professional-Studio-Monitors-Profile-Pic-1.jpg
308
531
G-Mohris
https://per-vurt.com/wp-content/uploads/2019/10/Final-Logo-Header.png
G-Mohris
2022-04-26 12:25:31
2022-04-30 13:40:13
BEST PROFESSIONAL STUDIO MONITORS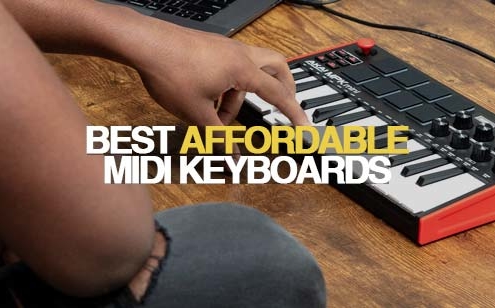 https://per-vurt.com/wp-content/uploads/2022/04/Best-Affordable-MIDI-Keyboards-Profile-Pic.jpg
308
531
G-Mohris
https://per-vurt.com/wp-content/uploads/2019/10/Final-Logo-Header.png
G-Mohris
2022-04-25 16:24:10
2022-04-25 16:32:50
BEST AFFORDABLE MIDI KEYBOARDS