Whether you are producing and mixing a project or simply recording your voice or instrument, a set of speakers are essentially required, however not any kind of speakers, but flat studio monitors. Why are they called flat? It is because they have a flat frequency response when it comes to the reproduction of the signal they are receiving from one end to vibrate accordingly on the other end.
Speakers receive an analog signal coming from the analog domain such as a mixer or a microphone, and translate that signal and vibrate accordingly in the acoustic domain, the domain of air molecules. This act of translation affect your listening experience and therefore alter your decision in producing, mixing, and mastering music.

FLAT RESPONSE
As the producer, recording artist, mixing or mastering engineer, you need to hear accurately what you are working on, without the speaker adding its own color to the sound, this is why you need flat studio monitors to give you a flat frequency response so that that the audio signal is reproduced faithfully as flat as possible across the audible frequency spectrum and without any coloration.
Unlike consumer stereo speakers that might have a bass booster to give additional color to the sound or an equalizer to modify it, flat studio monitors don't emphasize particular frequencies over others. Flat monitors can still give an accurate response at different volume levels. You might panic the first time you hear your music on flat studio monitors, and you might think that it is all wrong, but it is just because you have been used to listening to commercial stereo speakers that are not honest.
What you are looking for in terms of frequency range is a monitor that can cover a range between 40Hz and 20KHz. Why not the full range? Well, it is very hard for a monitor to reproduce all frequencies at the same time, especially low frequencies that are very prolonged and take a lot of space. This is when you need an independent subwoofer with an on/off switch.
In all cases, your room must be acoustically treated to avoid reverberation and interference, otherwise, you won't be able to get the best out of your studio monitor, and your listening experience will be colored again, therefore your decision in producing, mixing, or mastering wouldn't be perfect
COMPONENTS
The Flat Studio Monitor consists of The Drivers, The Cabinet, The Electronic Circuit, and most commonly an internal Power Amplifier. All components are equally important and one can't out the other.
The Woofer is the main driver in a studio monitor, it handles the low, low-mid, and midrange frequencies. The Tweeter is the other driver that handles the high-mids and high frequencies. With a three-way monitor, a midrange driver is added to handle the midrange frequencies. It is preferabe to add an independent subwoofer to your set-up that can handle very low-end frequencies.
The Cabinet is usually built from sturdy, stiff materials such as metal or dense plastics with internal bracing and specially designed joints to eliminate unwanted resonance and to get maximum performance from its drivers. A good cabinet prevents negative phase sound waves from the rear of the driver causing phase cancellation with the positive phase sound waves from the front of the driver and also improves the efficiency and frequency response of the drivers.
When it comes to Circuitry, there are 2 important aspects to look for. Is the monitor powered (active) or unpowered (passive), in case it is a powered monitor, the most important thing to check is the type of connection it allows. A Balanced connection is the best you can get as it is not subject to noise and gives you the maximum quality possible.
NEARFIELD VS MIDFIELD
Nearfield Studio Monitors are those who are generally used in small recording or production studios. The word "Nearfield" simply means "nearby" or "close distance". Usually the studio monitors and the listening position are all placed in an equilateral triangle with aroun1 to 2 meters away distance. This allows the listener to mainly receive the direct sound with the reflections off of the various room surfaces minimized. This does not eliminate the fact that there are still reflections happening (especially if the room is not acoustically treated), rather those reflections are going to be minimized, on in other word, the effect of these reflections is going to be less dramatic. If you tend to work alone and have a small or acoustically-challenged room, then Nearfield monitors are most likely the best choice.
Midfield Studio Monitors are typically larger and more powerful. They have larger woofers and often use three-way designs, with a dedicated midrange driver in addition to the tweeter and woofer. Midfield monitors have greater power amplifiers driving dedicated drivers, as well as larger cabinets designed to provide more bass extension and proper mid- and high-frequency dispersion over longer distances. Midfield monitors are ideal for use in larger listening rooms with longer listening distances.
OTHER GLOSSARY
Bass: Refers to the low frequency portion of an audio signal usually from 20Hz up to about 150Hz. Also generically refers to notes with a low pitch.
Balanced: An audio circuit with two shielded conductors running at reverse polarity and equal at ground. Balanced wiring provides noise-free transfer of audio in areas susceptible to electrical interference, like recording studios and live sound venues. Requires balanced I/O and balanced cables.
Biamplification or Biamped: The practice of using separate power amplifiers and a crossover network to drive separate elements in a loudspeaker cabinet. Often combined with active amplification, where the amplifiers are built into the cabinet of the speaker.
Cabinet: Also cab or speaker cabinet. Cabinet commonly refers to the enclosure a driver is mounted in. The enclosure serves several purposes besides simply housing the driver and its circuitry. It prevents negative phase sound waves from the rear of the driver causing phase cancellation with the positive phase sound waves from the front of the driver and also improves the efficiency and frequency response of the drivers.
Driver: Refers to the raw speaker mounted in the cabinet or enclosure. It is the active part of the speaker system that actually creates the soundwaves.
DSP: Digital Signal Processing. It is the 'brain' inside an active speaker. It takes audio information (converting it to digital format if necessary) and manipulates the ones and zeroes to achieve a desired effect.
Flat sound: Also flat response. A speaker or other piece of audio equipment with flat response won't naturally boost or cut any frequency when an audio signal is played through it. Theoretically, a flat input signal will emerge just as flat as it went in although this is practically impossible with current monitor technology. The term originates from frequency response graphs where flat response is represented as a flat line devoid of peaks or valleys.
Frequency: Refers to specific sounds and certain segments of audio defined by its pitch, e.g. treble frequencies, midrange frequencies, bass frequencies, etc. The standard definition for frequency is the number of times an event occurs within a unit of time. The frequency of sound vibrations related to their wavelength results in the pitch of the notes we hear in music. The open low E string on a bass guitar generates a fundamental frequency of 41.5Hz. The high open E string on a standard guitar generates a fundamental frequency of 1.3kHz.
I/O: Short for input/output. Generally refers to the connections on audio gear.
Midrange: Refers to the middle-frequency portion of an audio signal usually from 150Hz up to about 2.5kHz. Also generically refers to notes with a medium pitch.
Phase: A measurement in degrees that specifies how far along in its cycle a sound wave is, with a complete cycle being 360 degrees. If two waves are out of phase it results in cancellation of parts of both waves. Two identical waves exactly 180 degrees out of phase will completely cancel each other out.
Reference monitor: Also soffit-mounted monitor. A large, traditional monitor used in specialized installations with an infinite baffle in professional music studios. These expensive monitor setups reside eight to 10 feet or more away from the listening position.
Subwoofer: A driver used to reproduce very low frequencies and sometimes housed in a separate enclosure from the woofer, midrange driver, and tweeter.
Sweet spot: The optimal listening position for studio reference monitors. Provides the listener with the right blend of tonal balance, stereo separation, detail, and overall sound image. In general, the sweet spot for a pair of near-field monitors is three to five feet in front of and midway between the pair, with the listener's ears about the same level as the top of the woofer and bottom of the tweeter. Your head and the two monitors should form an imaginary equilateral triangle. Some monitors have a wide sweet spot that is easy to find, while others require more experimentation with placement.
Treble: Refers to the high-frequency portion of an audio signal usually from 3kHz up to about 20kHz. Also generically refers to notes with a high pitch.
TRS: Stands for Tip, Ring, Sleeve. TRS is a balanced circuit that uses a phone plug-style connection with three conductors (the tip, the ring, and the sleeve) instead of just two (the tip and the sleeve). Learn more on the types of cables here
Tweeter: The high-frequency driver in a multi-driver speaker.
Woofer: The low-frequency driver in a multi-driver speaker. Woofers are designed to accurately reproduce low frequencies which require more excursion of the driver than high frequencies. Woofers used in very low-frequency applications are called subwoofers.
XLR: Balanced, circular three-pin connector typically used for microphone and line-level signals. Each pin is a separate channel, but pin 1 is always ground. The connection was developed by Cannon and is sometimes called a Cannon connector. Learn more on the types of cables here
TO SUM UP
Unlike commercial stereo speakers, Flat Studio Monitors reproduce the audio signal in the most accurate way without coloration giving the music producer or mixing engineer the most honest sound that can help him take correct decisions in his production process .
Flat means honest, uncolored sound reproduction

Studio Monitors are essential for music producers, mixing and mastering engineers, recording engineers and sound designers.

An Active Studio Monitor consists of a Cabinet, Drivers (Woofer and Tweeter), Electric Circuitry, and a Power Amplifier

A Near-Field Monitor is a compact studio monitor designed for listening at close distances, which is the case is most music production studios

A Good Flat Monitor gives an accurate response within a frequency range between 40Hz and 20KHz


Flat Studio Monitors require an acoustically treated room to give the best response without wave interference that can color the sound in the acoustic domain and affect the listening experience.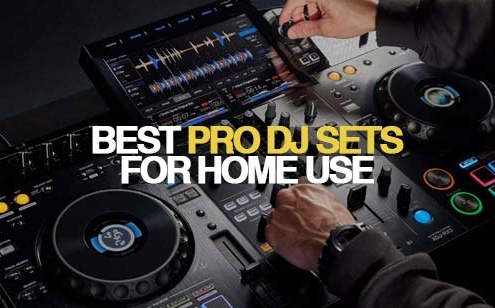 https://per-vurt.com/wp-content/uploads/2022/05/Best-Synthesizers-For-Beginners-Profile-Pic-1.jpg
308
531
G-Mohris
https://per-vurt.com/wp-content/uploads/2019/10/Final-Logo-Header.png
G-Mohris
2022-05-11 15:36:01
2022-09-16 18:10:53
BEST PRO DJ SETS FOR HOME USE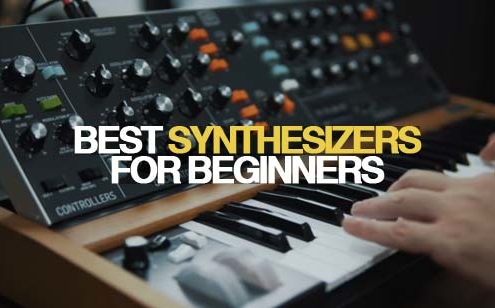 https://per-vurt.com/wp-content/uploads/2022/05/Best-Synthesizers-For-Beginners-Profile-Pic-2.jpg
308
531
G-Mohris
https://per-vurt.com/wp-content/uploads/2019/10/Final-Logo-Header.png
G-Mohris
2022-05-10 20:04:53
2022-05-11 12:10:13
BEST SYNTHESIZERS FOR BEGINNERS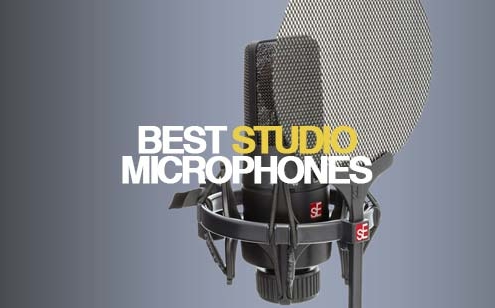 https://per-vurt.com/wp-content/uploads/2022/05/Best-Studio-Microphones-Profile-Pic.jpg
308
531
G-Mohris
https://per-vurt.com/wp-content/uploads/2019/10/Final-Logo-Header.png
G-Mohris
2022-05-02 22:24:04
2022-08-07 21:10:17
BEST STUDIO MICROPHONES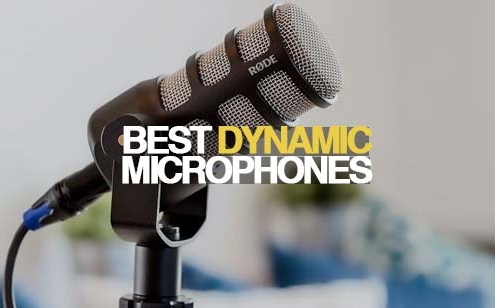 https://per-vurt.com/wp-content/uploads/2022/04/Best-Dynamic-Microphones-Profile-Pic.jpg
308
531
G-Mohris
https://per-vurt.com/wp-content/uploads/2019/10/Final-Logo-Header.png
G-Mohris
2022-05-01 00:47:16
2022-05-01 00:51:56
BEST DYNAMIC MICROPHONES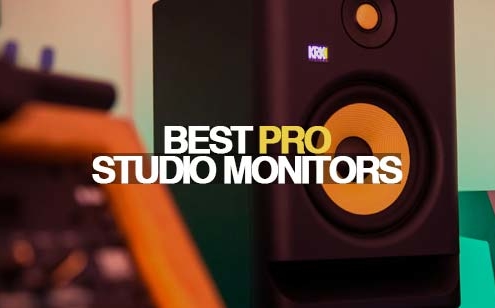 https://per-vurt.com/wp-content/uploads/2022/04/Best-Professional-Studio-Monitors-Profile-Pic-1.jpg
308
531
G-Mohris
https://per-vurt.com/wp-content/uploads/2019/10/Final-Logo-Header.png
G-Mohris
2022-04-26 12:25:31
2022-04-30 13:40:13
BEST PROFESSIONAL STUDIO MONITORS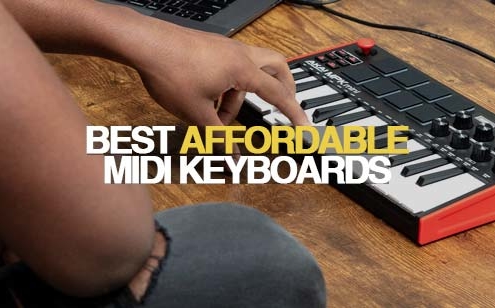 https://per-vurt.com/wp-content/uploads/2022/04/Best-Affordable-MIDI-Keyboards-Profile-Pic.jpg
308
531
G-Mohris
https://per-vurt.com/wp-content/uploads/2019/10/Final-Logo-Header.png
G-Mohris
2022-04-25 16:24:10
2022-04-25 16:32:50
BEST AFFORDABLE MIDI KEYBOARDS